Not three weeks after he parachuted in and came out with a resounding victory in the Zia Park Derby in New Mexico, Arkansas Derby champion Super Stock returns for Saturday's inaugural Poinsettia Stakes at Oaklawn Park.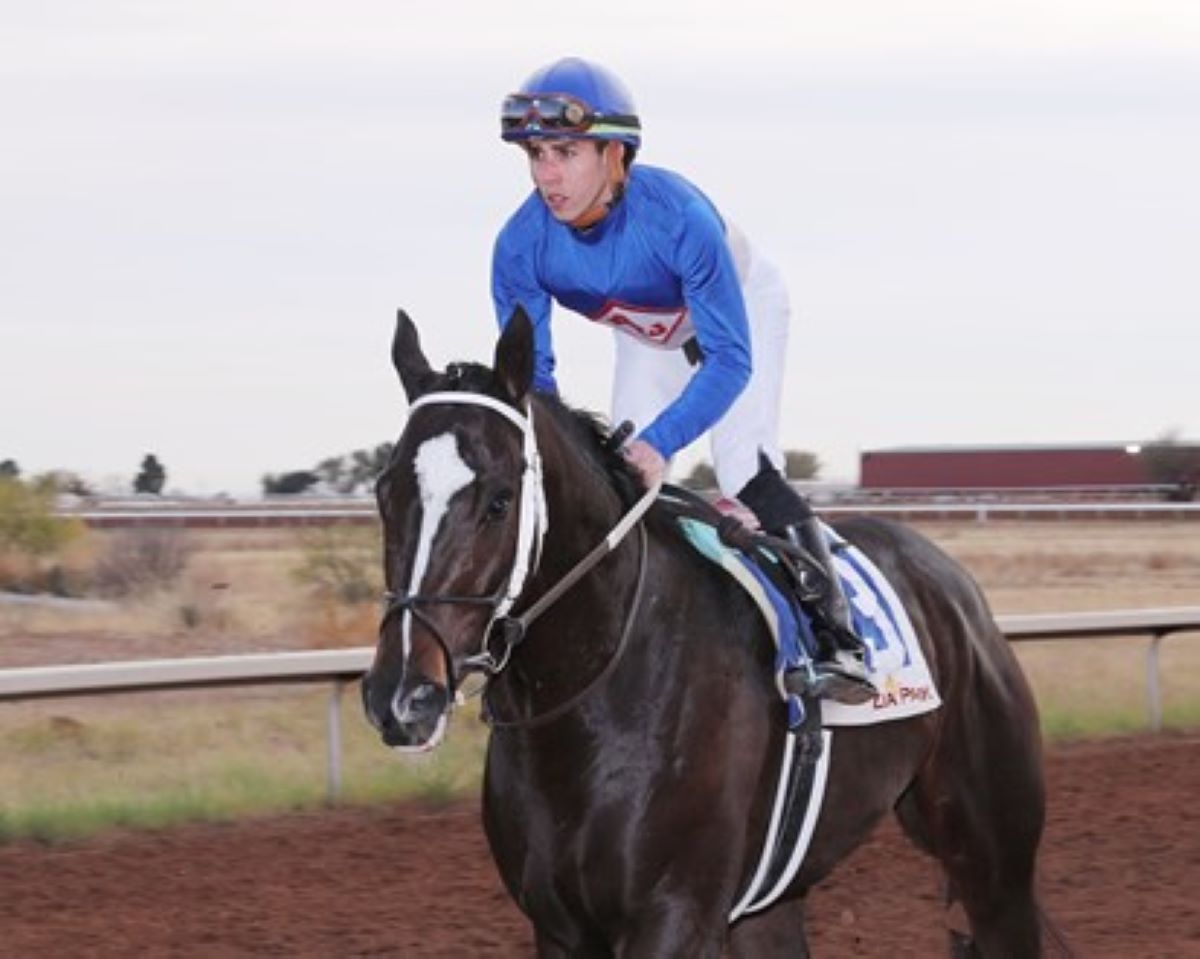 The inaugural 1 1/16-mile Poinsettia, which gives 3-year-olds their last jaunt as sophomores, is one of four new stakes races at Oaklawn Park. The Arkansas track created the new races to help fill its extended season. This year, Oaklawn pushed its opening up into December, marking the earliest opening in its 117-year history.
It also marks Super Stock's return to the scene of his greatest triumph. That came in April when he smashed and grabbed the Grade 1 Arkansas Derby. His 2 1/2-length victory over 3.40/1 second favorite Caddo River and 3/10 favorite Concert Tour punched his ticket to the Kentucky Derby.
It also came with a career-high 106 Equibase Speed Figure that remains Super Stock's only triple-digit Equibase in 14 career races. More than half of his $1,151,677 in career earnings came from Super Stock's $600,000 windfall in that race.
Super Stock gets reputation as fluke winner
Finishing 16th in the Derby and shedding 22 points in his Equibase figures didn't do anything to disabuse the notion that the son of Dialed In dialed up a fluky performance in the Arkansas Derby.
Since then, Super Stock's stock reversed. Running in mid and lower-level stakes races, Super Stock is 2-0-1 in his last five starts. He hasn't finished out of the superfecta, winning the Ellis Park Derby in August and the aforementioned Zia Park Derby. Those were sandwiched around a third in the Sept. 26 Grade 3 Oklahoma Derby as the 2/1 favorite.
The horse that finished second in that race to Warrant — and a half-length ahead of Super Stock — awaits him in the Poinsettia. That is Flash of Mischief, who also beat Super Stock in the July 2 Iowa Derby by nearly three lengths.
Flash of Mischief smelling good coming into Poinsettia
Trainer Karl Broberg likes the form the Into Mischief colt brings into the Poinsettia. Flash of Mischief is 5-4-0 in 11 races this year. He sandwiched that Oklahoma Derby runner-up in between victories in the St. Louis Derby and his last-out score in the Delta Mile Stakes on Nov. 13. That latter victory came with his career-best 107 Equibase that represents Flash of Mischief's lone triple-figure Equibase.
Broberg likes where 5/2 second-choice Flash of Mischief is right now. What he's not thrilled about is who awaits him in the $150,000 event.
Broberg throws down challenge
"It's a super-tough spot," Broberg said. "Super Stock, you obviously don't expect to see an earner like that in a purse of this caliber at this time of year, but it's the last chance for people to run against 3-year-olds. I was not pleased to see him in there, but Flash of Mischief is doing great and just continues to surprise. We shipped him up early enough to get acclimated. Whoever wins the race is going to have to bring their 'A' game. That's all I'm going to say."
Hall of Fame trainer D. Wayne Lukas is used to his charges bringing their A games. He sends out the improving Ram (12/1) from the outside post 7. The American Pharoah colt turned into a late-finishing closer over the course of his 3-year-old season.
Ram charged ahead after Preakness debacle
After running 10th and last in the Preakness Stakes, Ram finished third in the Harrods Creek Stakes at Churchill Downs in September and second by a head in the Perryville at Keeneland on Oct. 23. In both races, Ram surprised Lukas by changing his running style on his own. Coming into the Poinsettia, he's finished worse than third just twice in his last 10 starts.
"He started dropping back like that and then flying at the end and really finishing," Lukas said. "Those were his best races and so we decided to let him do that. In fact, we now flaunt that or even train him that way. But he developed that on his own. Once he started doing that, his race record went right up."