Oaklawn Park announced a proposal for a historic extension of its racing season Monday, adding December race dates to its calendar to create a 66-day season at the Arkansas track.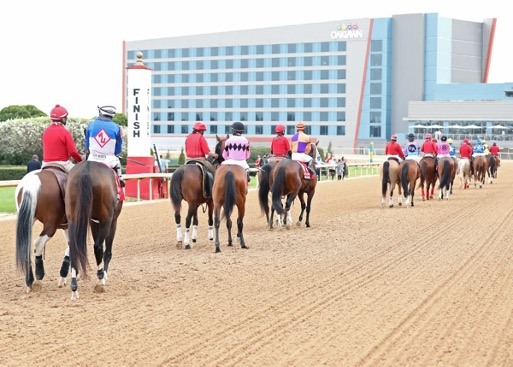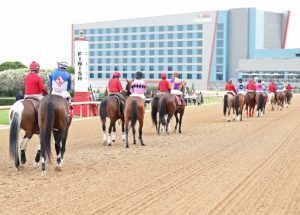 Under the proposal, Oaklawn would open its meet Friday, Dec. 3, 2021 and run through Sunday, May 8, 2022. By way of comparison, Oaklawn traditionally runs a 55-to-57-day meet from late January through the first weekend of May. This year's 57-day meet opened on Jan. 22 and ended on May 1.
The move would give horsemen more December racing options. Oaklawn President Louis Cella said it also means his track would be able to offer more 2-year-old races "For many years, horsemen have wanted to race here in December to fill a gap in their racing schedule," Cella said in a statement. "We have completed our resort expansion, including the opening of our luxury hotel, spa, and event center. Therefore, the timing is right for another expansion – to our live racing season."
December dates would close racing gap
The new schedule will go to the Arkansas Racing Commission for approval, which should be a formality. Upon approval, Oaklawn will largely race from Friday to Sunday, taking off for Christmas and Easter. Trainer Ron Moquett said this proposal gives trainers a seamless transition between Oaklawn, Churchill Downs, and Saratoga.
"I've been an advocate for this for years," Hall of Fame trainer D. Wayne Lukas told Oaklawn's Jennifer Hoyt. "I think it's a great addition and will keep our stables competitive. It's also going to be a popular time. People are already in a festive mood around the holidays and the weather in December is usually pretty good. I think there is going to be a strong fan base."
There will also likely be strong purses. Oaklawn projects total purses between $45 million and $50 million, which would be the largest purse total in the nation at that time of year. Because of that, Oaklawn plans allowance races with purses starting at a healthy $100,000.
"To be able to offer six-figure allowance races for five consecutive months is a very strong statement," Oaklawn Racing Secretary Pat Pope said. "Between the purses and all of our new amenities, we should be a part of every horseman's annual calendar."
Better looks at incoming 3-year-olds come Derby season
Cella emphasized Oaklawn will run more juvenile races in December. That will bring even more attention to his track because it gives fans and horseplayers good looks at the 2022 crop of 3-year-olds. He said the track is still working on its stakes schedule for the new season.
"Suffice it to say that our stakes program will continue to be designed to attract the nation's best horses and best horsemen to Hot Springs," Cella said.