For the last couple of seasons, everyone in Who Dat Nation has been wondering whether or not Drew Brees can lead the New Orleans Saints to another Super Bowl championship before he retires. The Saints are 12/1 odds to win the 2021 Super Bowl according to a recent update from William Hill.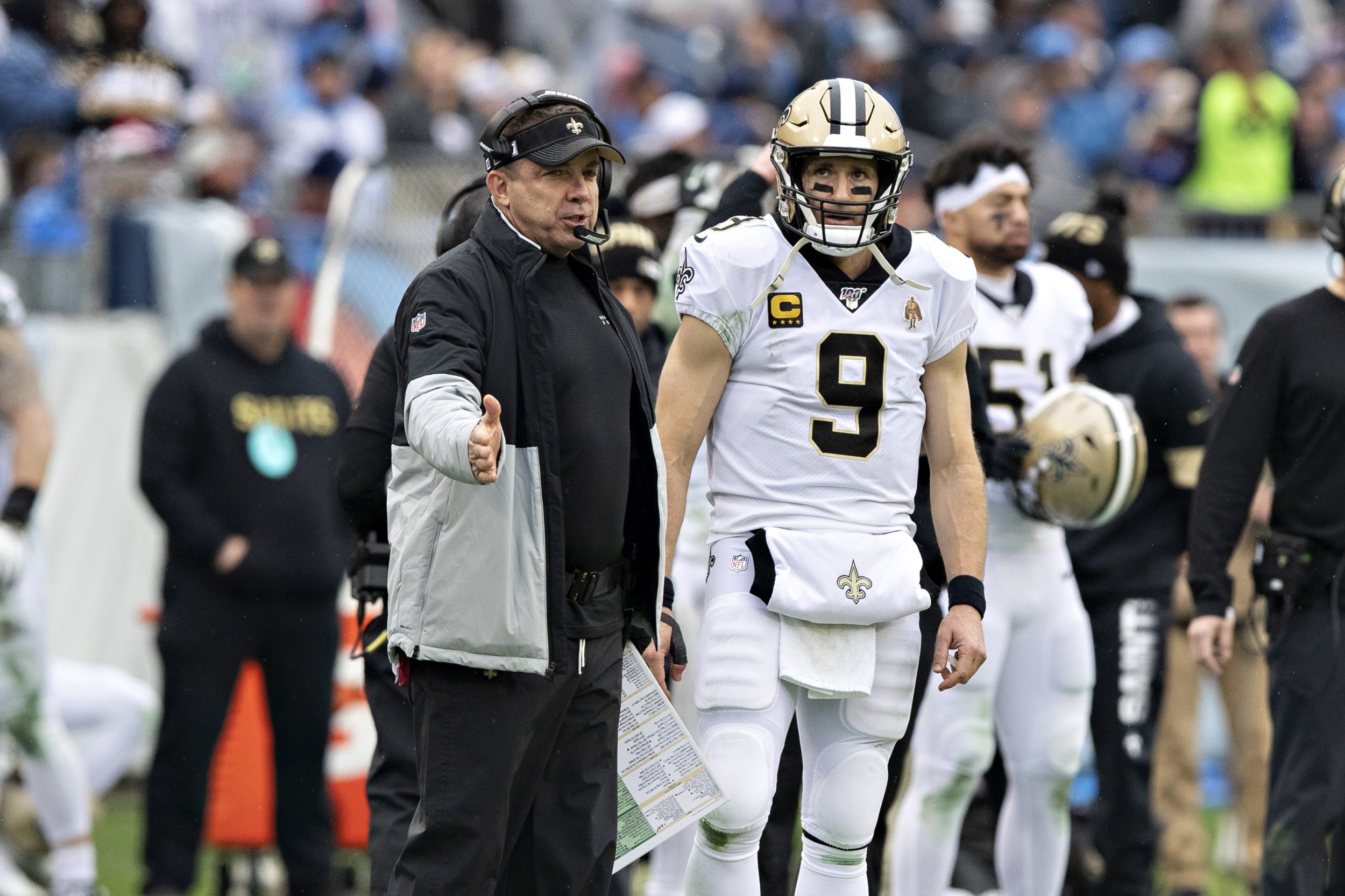 An atrocious no-call in the NFC Championship game ended the Saints and their magical 13-3 season in 2018.
In 2019, Drew Brees injured his thumb and missed five games. The Saints still went 13-3 thanks to a 5-0 record from backup QB Teddy Bridgewater. However, the Saints were shocked in overtime 26-20 by the Minnesota Vikings in the NFC wild-card game.
Sean Payton and Brees won a Super Bowl after the Saints went 13-3 in the 2009 regular season and ran the table in the postseason to ship Super Bowl XLIV against the Indianapolis Colts. It's been 11 years since the Saints celebrated their lone championship, and Brees isn't getting any younger.
When quarterbacks head north of the 40-year old mark, every season could be their last. Brees would love to play into his mid-40s like Tom Brady, but he's one bad beat and one freak injury away from retirement. Which begs the questions, could this season be the last chance for Drew Brees to win another Super Bowl?
Saints 11-5 or 12-4?
On paper, a quick glance at the 2020 NFL schedule suggests that the Saints should win at least 11 games. Oddsmakers list the Saints with a 10.5 over/under on wins for 2020.
The Baltimore Ravens and defending champion Kansas City Chiefs are on top of the win totals board at 11.5 o/u. The Saints and San Francisco 49ers are right behind at 10.5 o/u wins.
Home Games: Tampa Bucs, Green Bay Packers, LA Chargers, Carolina Panthers, San Francisco 49ers, Atlanta Falcons, Kansas City Chiefs, Minnesota Vikings
Away Games: Las Vegas Raiders, Detroit Lions, Chicago Bears, Tampa Bay Bucs, Denver Broncos, Atlanta Falcons, Philadelphia Eagles, Carolina Panthers
The Saints face four tough opponents, but fortunately, they all must make the trip down to the New Orleans Superdome.
The Saints have a Sunday Night Football showdown in Week 3 against Aaron Rodgers and the Green Bay Packers. The SF Niners, the Super Bowl runner-up, crash the Big Easy in Week 10.
Then, the Saints must face the KC Chiefs and the Minnesota Vikings within five days of each at the end of the season. After facing the Super Bowl champs in Week 15, the Saints host the Vikes during a special Christmas edition of Thursday Night Football at the start of Week 16.
Future in Big Easy
Sure, a future Hall of Fame quarterback and all-time touchdowns leader like Brees is impossible to replace. But, the Saints have one of the top wide receivers and running backs in the NFL.
Michael Thomas is known by his online nickname, @CantGuardMike, because he's nearly impossible to shut down. Alvin Kamara proved his worth as a dual-threat running back that can play all three downs. If he's not catching a screen from Brees, he's looking for holes during the Saints deadly rushing attack.
The Saints seem as though they're grooming Taysom Hill to become their next quarterback after the Carolina Panthers signed Teddy Bridgewater to replace Cam Newton. We've seen Payton tweak his playbook to fit Bridgewater's abilities, so it's not like he can only win with Brees at the helm.
Hill demonstrated his ability to play multiple positions including defense and special teams. Hill became Payton's Swiss army knife, or rather, a Who Dat NOLA Knife who can perform multiple tasks in a pinch.
The Saints drafted QB Tommy Stevens from Mississippi State with the #240 overall pick in the seventh round. Stevens towers over Brees (who is barely 6-foot-0) by almost six inches. Stevens had a couple of nagging injuries that kept him out of a bunch of games, but he still managed to throw 12 touchdowns in nine games against fierce SEC defenses.