Another day, another hefty bet from Mattress Mack. Jim "Mattress Mack" McIngvale, the Texas furniture store magnate, is at it again, firing away at a bet worth $3.46 million on the Tampa Bay Bucs +3.5 in Super Bowl 55. Mattress Mack made the seven-figure wager on the Super Bowl as a hedge for a popular promotion he's running for his furniture stores in Houston.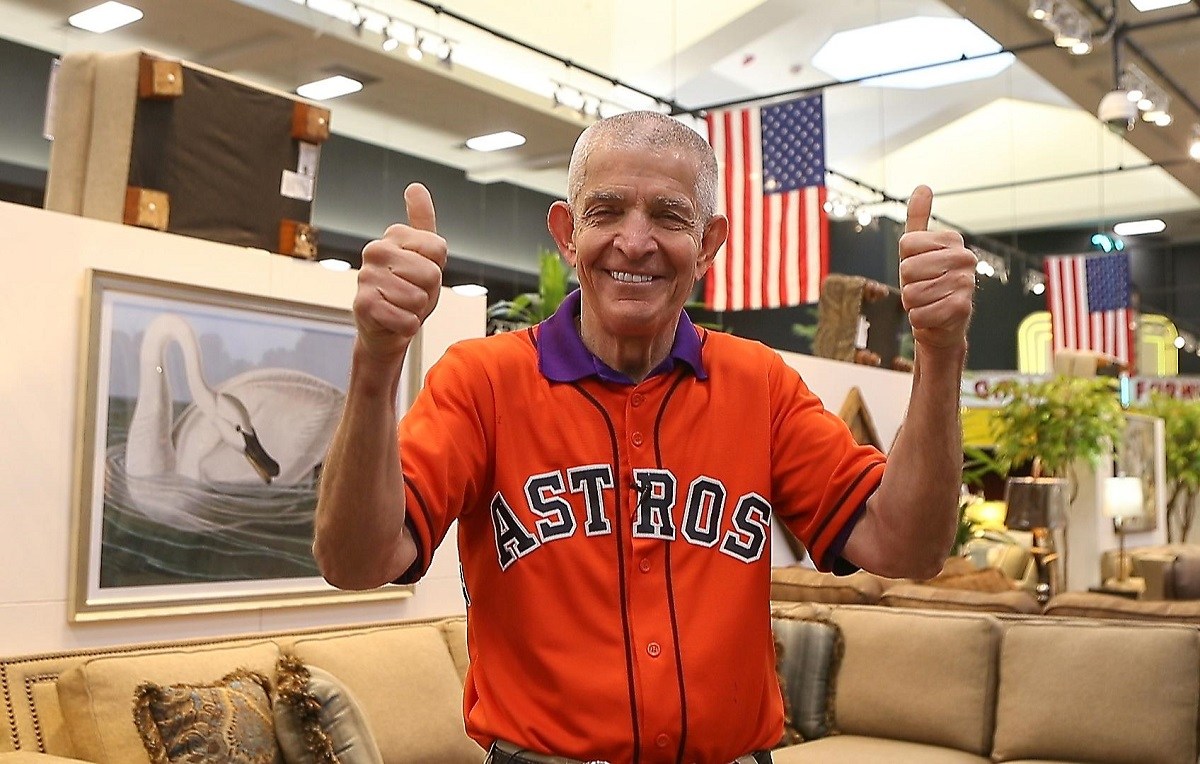 The Bucs don't have to win the Super Bowl, but so long as they don't lose by more than three points, McIngvale will win his bet.
Earlier in the week, Mattress Mack flew to Colorado and made an online wager using the DraftKings app. He bet the Bucs +3.5 at -127 juice (to get the half-point hook) to win $2.72 million.
"Tampa Bay is loaded with talent on both sides of the ball and led by the greatest football player of all time in Tom Brady," said Mattress Mack via DraftKings. "So, I'm betting big on the Bucs who have overcome tough matchups throughout this postseason."
If Mattress Mack wins both of his Super Bowl bets on Tampa, he'll bank more than $6 million.
ESPN's David Purdum reported that Mattress Mack's bet is currently the largest single wager on Super Bowl 55.
Last week, a gambler using the BetMGM app made an online bet worth $2.3 million on the Tampa Bay Bucs at +3.5.
Whale Watch: Mattress Mack Returns
We last reported on Mattress Mack in our Whale Watch column when he wagered $250,000 on the Houston Astros to defeat the Minnesota Twins in the AL wild card. He also made a sizable wager on the Astros to win the 2020 World Series at 30/1 odds, which never materialized.
During the NFL playoffs last year, Mattress Mack fired away at a number of postseason games. He lost $1 million betting on the Tennessee Titans to defeat the Kansas City Chiefs in the 2019 AFC Championship game. He also donked off at least $1 million by fading Patrick Mahomes and the Chiefs in Super Bowl 54.
Mattress Mack faded Mahomes and Kansas City again this year. He ran a well-publicized promotion at Gallery Furniture called "Win It All" where, if a customer purchased $3,000 or more worth of furniture and the Tampa Bay Bucs win the Super Bowl, McIngvale gives away the furniture for free. The big bets are a hedge if he's on the hook for a cash rebate.
Donked Off $13 Million in 2019 World Series
Mattress Mack, a Houston Astros superfan, wagered several million dollars in the past on the World Series and MLB playoffs as a hedge for a Win It All promo ran supporting his beloved Astros. In October 2019 at the Scarlet Pearl Casino in Biloxi, Mississippi, Mattress Mack bet $3.5 million on the Astros at +220 odds to win the 2019 World Series.
To cover the cash rebates, Mack wagered on the Astros to win the World Series and other playoff games at different sportsbooks in Nevada, New Jersey, and Mississippi.
Mattress Mack dropped $13 million in sports bets when the Washington Nationals defeated the Houston Astros to win the 2019 World Series. Don't feel bad for him. He needed to win more than $25 million to help cover the Win It All promo. He still banked a couple of million dollars in furniture sales and earned an unquantifiable amount of free publicity.
Although it's been an unconfirmed urban legend for 50 years, Brooklyn mobster Tony Gualtieri allegedly bet $1.5 million on the New York Jets and Broadway Joe Namath to win Super Bowl III. If you adjust for inflation, Gualtieri's bet from 1969 would be worth more than $10 million in 2021 dollars.
Check out OG's coverage of Super Bowl 55.