Mattress Mack is at it again with another seven-figure bet on the Cincinnati Bengals to win Super Bowl 56. Jim 'Mattress Mack' McIngvale fired away on an additional $5 million bet on the Bengals to beat the Los Angeles Rams — using the Caesars Sportsbook app — with a money line wager at +170 odds to win $8.5 million.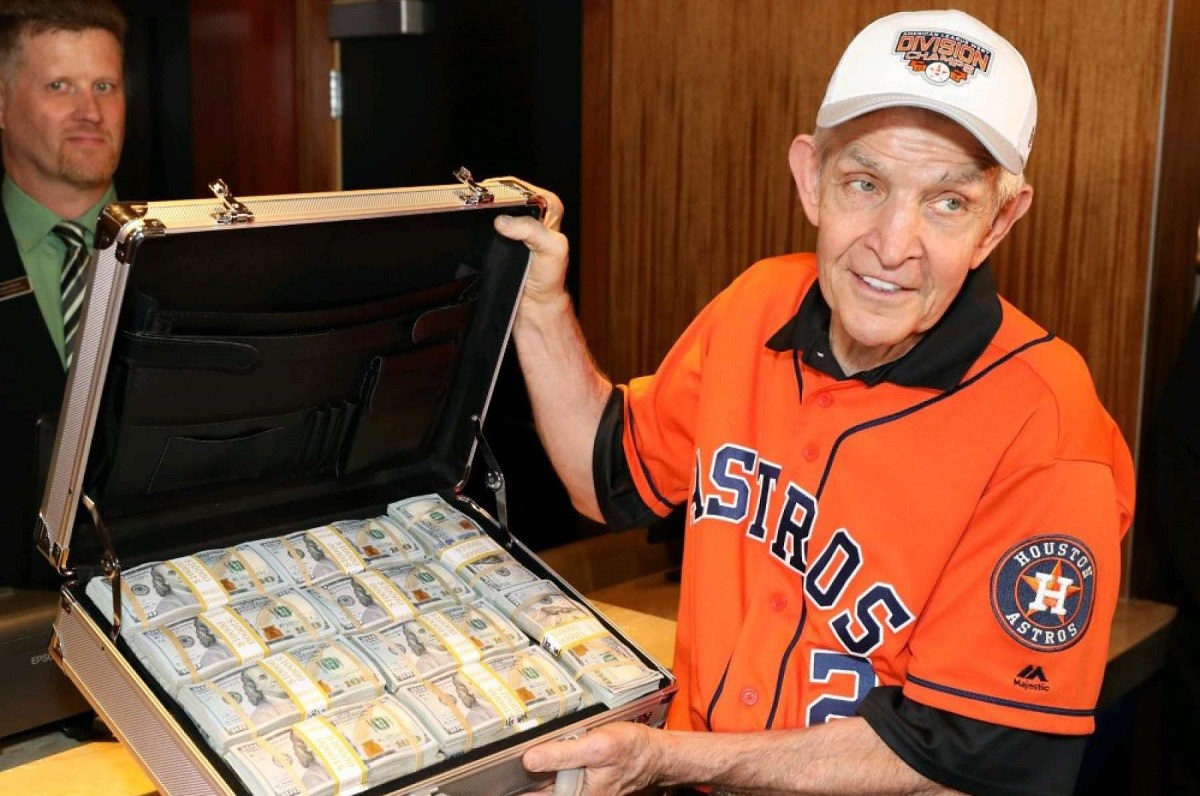 Last week, Mattress Mack bet $4.5 million on the Bengals to win the Super Bowl, which will pay out $7.7 million via a money line wager at +170 odds.
"I figure it's more of a toss-up," McIngvale told ESPN. "It could come down to a final field goal, like a lot of these exciting playoff games.
Mattress Mack also used the Caesars Sportsbook app for that one. In both instances, he drove to the Texas and Louisiana border and placed a wager using their app.
Caesars reported that the $5 million wager from Mattress Mack is now the single largest bet in Super Bowl history. The previous record was $4.9 million back in Super Bowl 36, when a gambler backed the St. Louis Rams to defeat the New England Patriots. The Rams actually lost to the Patriots, which started the Tom Brady and Bill Belichick dynasty.
Bengals or Bust for $9.5 Million
Mattress Mack has now wagered $9.5 million on the Bengals to win the Super Bowl. If he hits both of his money line wagers and the LA Rams lose, he'll bank $16.2 million.
The Super Bowl 56 point spread currently has the Bengals as a +4 underdog. Instead of taking the Bengals and points at even money, he fired away at the money line at +170.
These massive bets are a part of a publicity campaign for his furniture stores in the Houston area. Mattress Mack loves to bet the ponies, but he also runs a "Win It All" promotion in which you can get a refund on your furniture purchase in excess of $3,000 if a certain teams win a championship. In the past, he ran "Win It All" promos for the Houston Astros to win the World Series, and most recently he ran one of Alabama to win the College Football National Championship.
This time around, Mattress Mack has a special promo if the Bengals win the Super Bowl. His $9.5 million in money line wagers is a hedge against massive refunds of furniture sales.
Mattress Mack lost over $13 million on different wagers on the Astros in 2019, but he banked much more in furniture sales, so he came out ahead.
The single biggest wager of all-time has now been made at #CaesarsSportsbook‼️

After wagering $4.5M, @MattressMack just placed $𝟓,𝟎𝟎𝟎,𝟎𝟎𝟎 more on the Bengals (+170) to win #SBLVI on the Caesars Sportsbook app in Louisiana.

Total potential win: $16,207,800#BetLikeACaesar pic.twitter.com/YuuG5oUGDN

— Caesars Sportsbook (@CaesarsSports) February 11, 2022
Check out more of OG's coverage of Super Bowl 56.