Uriah Hall is riding a four-fight winning streak into Saturday's UFC on ESPN 28 main event, where he'll take on Sean Strickland in a matchup of middleweight contenders.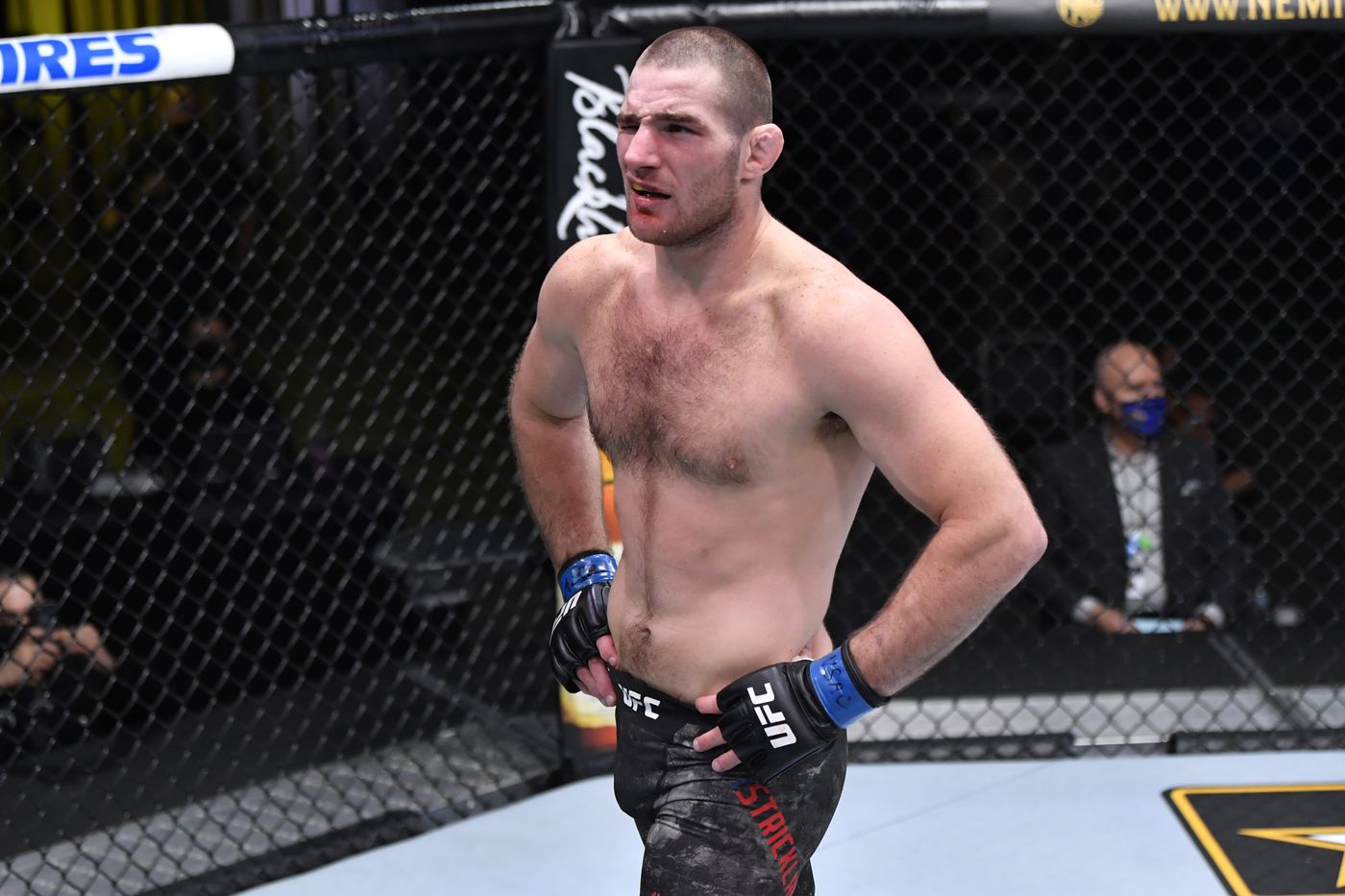 Strickland has also won four straight fights, and says he sees a win over the veteran Hall as a way to vault himself into the title picture.
Strickland, Hall seek path to middleweight relevance
The 30-year-old Strickland (23-3) made his feelings clear in a profanity-laced yet lighthearted press conference before Saturday's fight. He showed respect for his former training partner, yet also said that he sees Hall as just a stepping stone toward greater things.
"He's a gatekeeper," Strickland said. "And I don't want to undersell Uriah to say gatekeeper, but he's a damn good gatekeeper. He's a guy you beat and it propels you one or two away from a title shot. It's a very interesting thing to think that it's within your grasp."
Hall (17-9) might see things just a bit differently. Given his winning streak, Hall says that he wants a shot at someone in the top five in the division. Instead, the No. 8 contender had to look down the list to fight No. 12 ranked Strickland in Saturday's main event.
"I think most of the people were booked, and he might have been the only one that's left," Hall told MMA Junkie. "I mean, on paper, it didn't really make sense because he's ranked behind me. But this business, man, you know, it's business."
Longer fight could benefit patient approach
Strickland comes into the fight as a -210 favorite over Hall (+165), according to PointsBet. His aggressive style could prove too much for Hall to handle, but it might also play right into the 36-year-old's hands. Hall has often started slow, only to counter with aggression in the later rounds. That approach could play well in a longer, five-round fight.
If Hall can find his way to a finish, he has a big name on his mind for the future: UFC middleweight champion Israel Adesanya.
---
Strickland vs. Hall Odds (via PointsBet)
Sean Strickland: -210
Uriah Hall: +165
Method of Victory
Strickland by KO/TKO: +195
Hall by KO/TKO: +325
Strickland by Submission: +1000
Hall by Submission: +2200
Strickland by Decision: +215
Hall by Decision: +560
Draw: +6600
---
"I am looking forward to the champ," Hall said. "I'm excited because, you know, he came onto the platform and he has an exciting style. I think my style is perfectly matched up for his. But, you know, you got to play the game. There's a few dudes ahead of me, so I've got to take them out and get to him."
Strickland could earn similar opportunities with a win over Hall, who – gatekeeper or not – would represent the biggest victory of his career. When a reporter asked if he was excited for the opportunity, though, Strickland said it depends entirely on the result.
"It'll be special if I win," Strickland said of fighting in the main event. "If I get knocked out, I'm going to look back like, 'F***, this sucked.'"