Last Tuesday, Steph Curry hit the 2,974th career 3-pointer of his storied NBA career, breaking the record previously held by Ray Allen. Now, investors and fans can grab their part of the record by purchasing Curry's commemorative NFT collection honoring his achievement.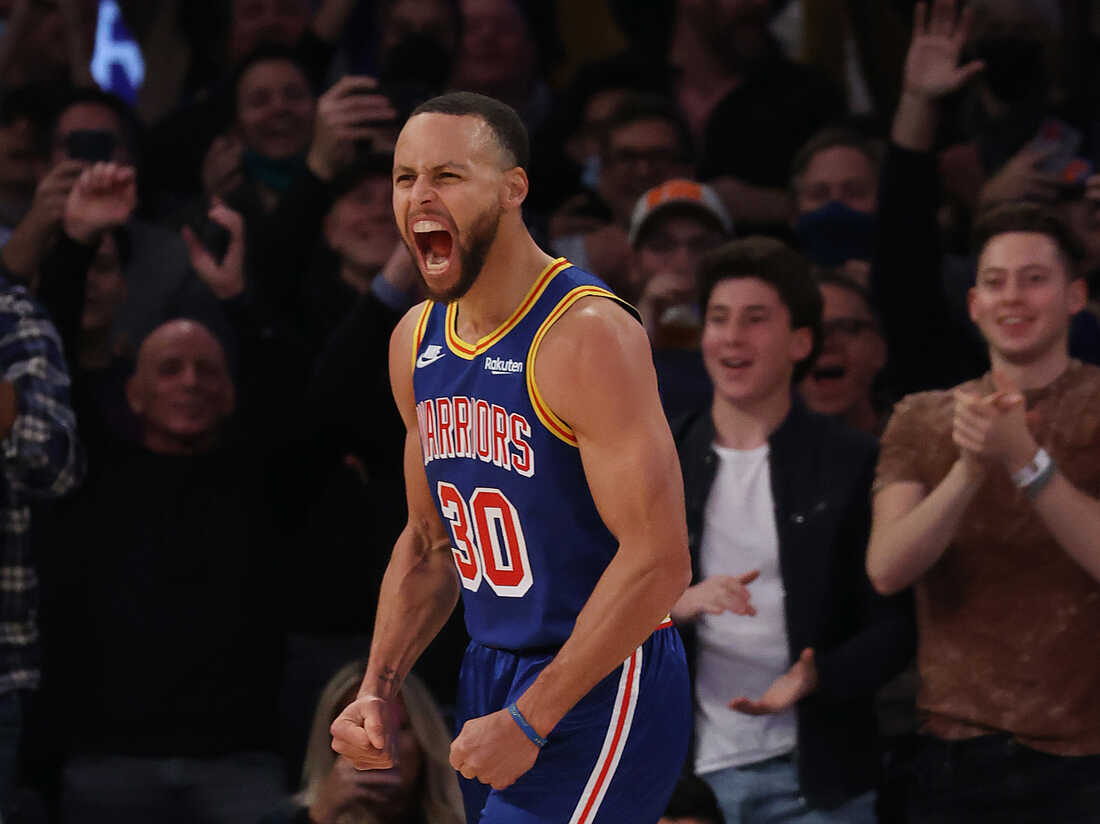 Curry launched the series, known as the 2974 Collection, on Monday at 2974SC.com.
Artists honor every Curry 3-pointer
The individually numbered collection totals 2,974 NFTs, one for each 3-pointer needed to break the record. Each collectible costs $499. Curry says he will donate all of his profits to his Eat. Learn. Play foundation.
Artist Andrea McDonald created the hand-drawn artwork seen throughout the NFT collection. Each token features information on the location and date of the game in which Curry made that particular 3-pointer.
In addition, each NFT comes with a bonus featuring two storyboard animations created by Floyd Norman, the first Black animator to work for Disney. Those storyboards represent two of Curry's favorite 3-pointers.
"I'm honored that two incredibly talented artists, Floyd Norman and Andrea McDonald, have been able to add their creative touches to my career," Curry said of the collection.
Of the moments, 200 will be personally given to people by Curry, including coaches, friends, teammates, rivals, and others important to his life. The #2974 NFT – which commemorates the record-breaking shot – will be auctioned to the highest bidder.
Metaverse sneakers commemorate record
That's not the only NFT that will celebrate Curry's accomplishment, however. Under Armour released its own set of 2,974 NFTs under the name "Genesis Curry Flow." These collectibles represent digital replicas of the shoes Curry wore while breaking the record, his signature Curry Flow sneakers.
The NFTs will also connect to three gaming metaverses – Decentraland, Gala Games, and the Sandbox – where owners can wear them. Each costs $333, with Under Armour donating all proceeds to youth access to sports.
"With the stature of Stephen's achievement, we wanted to do something that truly 'changed the metaverse game for good,'" Ewen Cameron, founder of the Berlin Cameron creative agency that helped create the NFTs, said in a statement. "And so the notion of the first sneaker that can travel across the platform and have genuine functionality and performance was born."
There are other ways to collect Curry NFTs as well, some of which are more traditional – at least, in so much as any of these blockchain collectibles can be considered old or mainstream.
NBA Top Shot continues to release new sets, with its latest packs dropping on Tuesday. At noon Eastern, the platform sold a Deck the Hoops legendary set that featured 10 historic moments from NBA Christmas games over the past decade.
NBA Top Shot sold just 470 of the Deck the Hoops packs. More collectors were able to get their hands on one of the 13,000 Metallic Gold Limited Edition (MGLE) packs available later in the day. Each pack included a limited edition parallel of a Series 3 card from the 2021-22 season, each minted to just 749 copies.