Steph Curry from the Golden State Warriors broke Ray Allen's record for most 3-pointers made. He officially became the career leader after drilling a pair of treys in the first quarter against the New York Knicks at Madison Square Garden on Tuesday evening.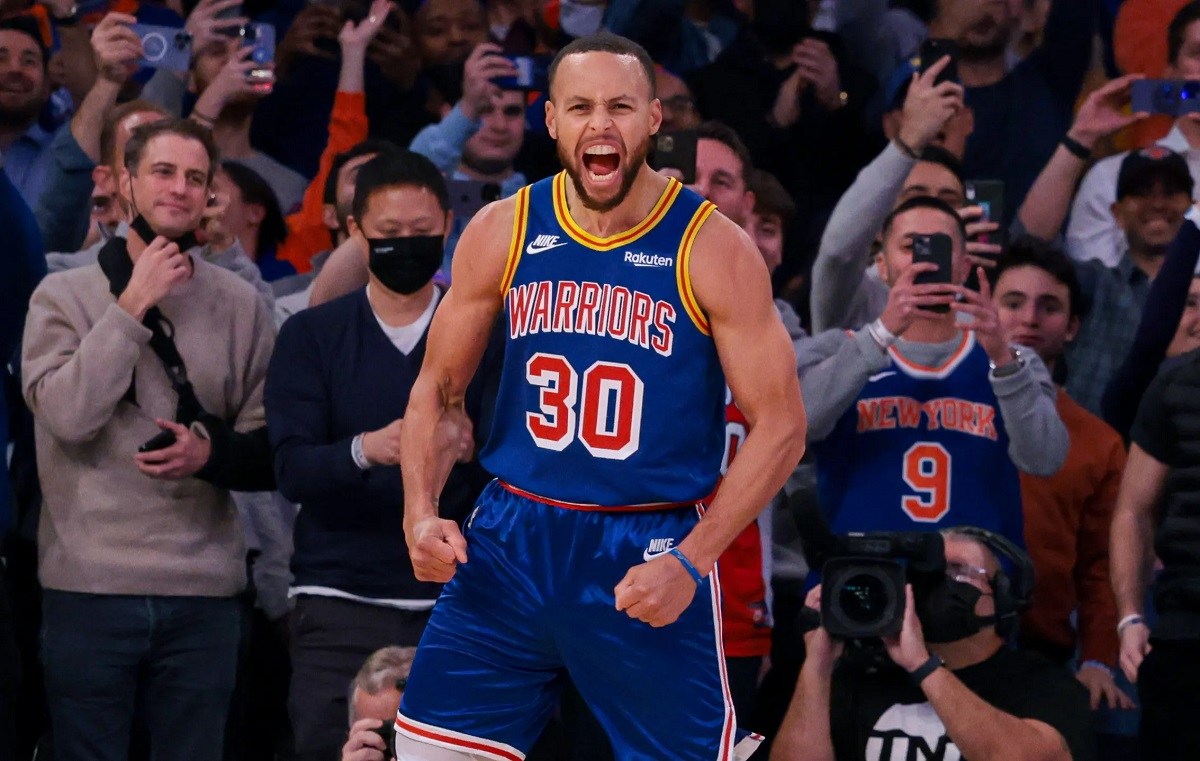 Allen held the previous record for a decade with 2,973 made 3-pointers, but it was only a matter of time before Curry passed him. Allen played 1,300 games for four different teams in an NBA career that spanned 19 seasons. He's a career 40% shooter from beyond the arc, and retired at the end of the 2013-14 season.
Curry, 33, needed only 789 games to pass Allen by knocking down more than 43% of his attempts from downtown.
The crowd at MSG gave Curry a standing ovation for his epic sharpshooting skills. The game was paused midway through the first quarter to acknowledge the record-breaking moment.
"If you can't do it at home, this is definitely a great Plan B," said Curry about breaking the record at MSG.
Curry handed over the game ball to his father, ex-NBA star Dell Curry, and he embraced his mother in a hug that went viral all over social media.
After he breaks the all-time 3-point record, Steph Curry gets a hug from mom! 😍

🎥: @NBA
pic.twitter.com/0AWPQ8AmCS

— USA TODAY NBA (@usatodaynba) December 15, 2021
Curry: 3-Point GOAT
The Warriors held on to defeat the Knicks 105-96, and the best team in the NBA improved to 23-5. Curry finished the night with 22 points and shot 5-for-14 from 3-point range. He came into the Knicks game needing only one 3-pointer to tie Allen and two treys to pass him.
By the end of the night, Curry had 2,977 3-pointers and counting. Curry will become the first player to pass the 3,000 trey mark, but can he stay healthy and play long enough to hit 4,000 3-pointers?
Curry is the betting favorite to win the NBA MVP this season. You can back him at +130 odds over at DraftKings.