Steph Curry led the Golden State Warriors to the best record in the NBA with a 10-1 start, which is one of the primary reasons why he's the new consensus betting favorite to win the 2022 NBA MVP at +300 odds.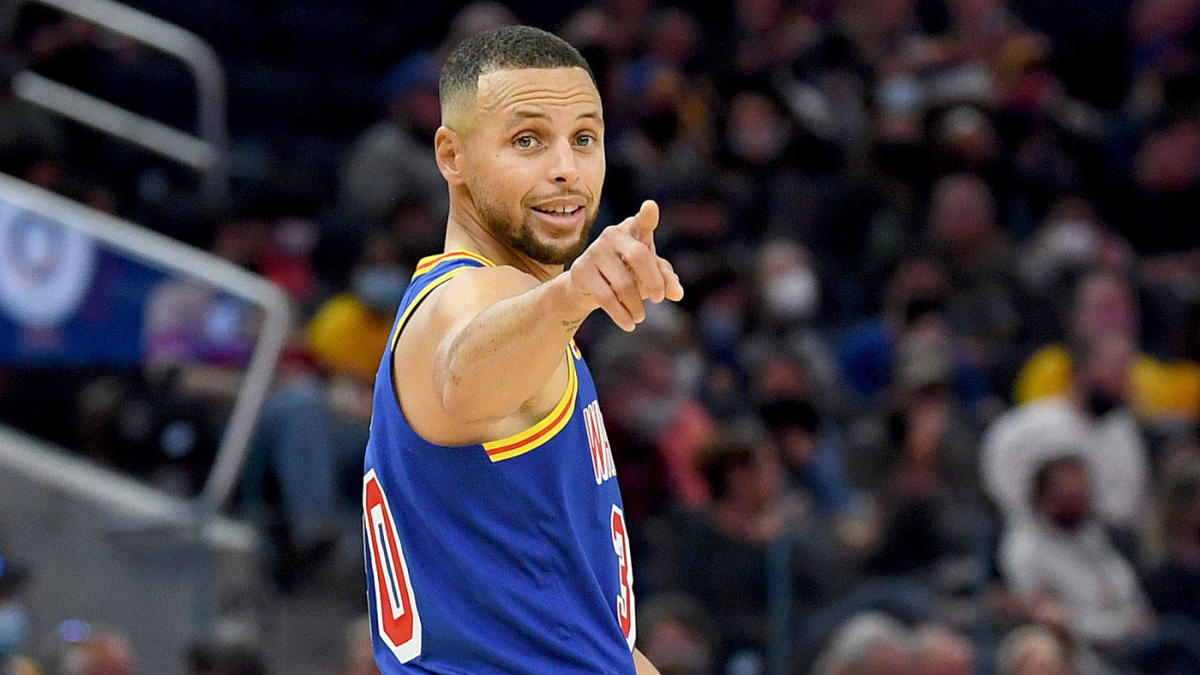 Denver Nuggets big man Nikola Jokic is the reigning MVP, but he's +1500 odds to win again in back-to-back seasons, according to a most-recent update by DraftKings.
---
Steph Curry +300
Kevin Durant +500
Giannis Antetokounmpo +650
Luka Doncic +800
Joel Embiid +1500
Nikola Jokic +1500
Ja Morant +2200
Jimmy Butler +2500
Paul George +3000
Anthony Davis +3500
LeBron James +4000
James Harden +4000
Donovan Mitchell +4000
Jayson Tatum +4000
Trae Young +4500
Devin Booker +5000
Damian Lillard +5000
Julius Randle +5500
LaMelo Ball +6000
Zach LaVine +6500
DeMar DeRozan +7000
Chris Paul +10000
Karl-Anthony Towns +10000
Russell Westbrook +15000
Domantas Sabonis +15000
Bradley Beal +15000
Bam Adebayo +15000
Rudy Gobert +15000
Jaylen Brown +15000
---
Giannis "Greek Freak" Antetokounmpo won the MVP in the two previous consecutive seasons, but he's +650 odds to win it for the third time in the last four seasons.
Curry +300
The Warriors won six games in a row and became the first team to reach 10 wins. Curry has been on fire during their winning streak. He unleashed the first 50-point game in the NBA this season on Monday night. Curry saw his MVP odds bump from +900 in the preseason to +300 right now at DraftKings. He's second in the NBA in scoring, averaging 27.4 ppg. He's also adding 6.5 rebounds and dishing 6.5 assists per game.
Curry won the MVP twice in back-to-back seasons in 2015 and 2016, and winning again in 2022 would mark his third MVP. Only eight players have won the MVP at least three times, and Curry would love to add his name to that prestigious group of superstars that includes Kareem Abdul-Jabbar (6), Bill Russell (5), Michael Jordan (5), Wilt Chamberlain (4), LeBron James (4), Moses Malone (3), Magic Johnson (3), and Larry Bird (3).
Kevin Durant +500
Durant, who is widely considered the top player in the NBA, won the MVP only once back in 2014 with the Oklahoma City Thunder. He was one of the consensus preseason favorites to win the MVP, along with Luka Doncic. Durant looked unstoppable in the playoffs last season, but injuries to the other two members of Brooklyn's Big 3 resulted in a disappointing elimination in the Eastern Conference semifinals.
The Nets began the season without Kyrie Irving due to his unvaccinated status. It's unknown if he will join the team this season. James Harden is having a rough time adjusting to a set of new rules that prevent offensive players from flopping and drawing fouls. In the meantime, Durant continues to do his job, leading the NBA in scoring at 29.5 ppg. He also averages 8.5 rebounds and 5.1 assists per game, while ranked #4 in PER at 29.21.
You can back Durant at +500 odds to win his second NBA MVP award, and he's second on the betting board behind Curry.
Greek Freak +650
Antetokounmpo and the Milwaukee Bucks have a target on their backs as the defending champions. The Bucks started 3-1, but then hit the skids, losing five times in six games. The Bucks have since won two games in a row to pull even at .500. Antetokounmpo averages 26.6 points, 11.8 rebounds, and 6.1 assists per game this season. His scoring is down from the previous two seasons, but his rebounding and assists are slightly better. His passing skills vastly improved this season, which has been noticeable.
Antetokounmpo was only +800 odds to win the MVP in the preseason, but you can currently back him at +650 odds. He's also one of the co-favorites to win the Defensive Player of the Year at +650 odds, which is an award he won back in 2020.
Luka Doncic +800
Doncic is at the start of his fourth season in the NBA and he's still only 22-years old. Doncic averages 24.5 points, 8.1 rebounds, and 7.1 assists per game this season, but even those impressive stats are slightly off his numbers from the previous two seasons. In 2020, he finished with 28.8/9.4/8.8, and last season, he posted 27.7/8.0/8.6.
Doncic tallied 36 triple-doubles in his career, but he's yet to post one this season for the 7-4 Mavericks. The Mavs are a team in flux while getting used to new head coach Jason Kidd. Before the season began, Doncic was the outright favorite to win the MVP at some books, including +400 odds at DraftKings. He's now +800 odds and slipped to fourth-highest on the board after a slow start versus Curry's heater.