The Tampa Bay Lightning have made a living of coming back strong after losses over the past three years of postseason play. They'll try to do it yet again as they prepare for Game 2 of the Stanley Cup Final against the Colorado Avalanche on Saturday.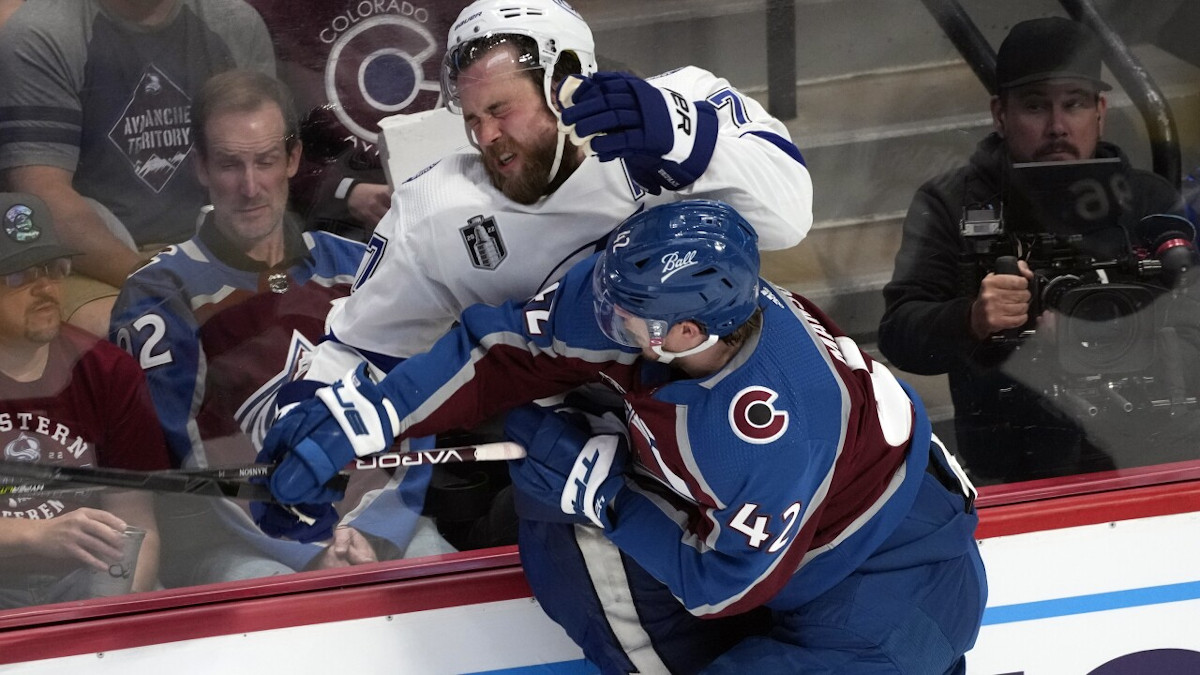 The Avalanche stand as a -154 home favorite over the Lightning (+128) in Game 2, according to FanDuel Sportsbook.
Cooper: It's about winning series, not a game
Over the course of their two Stanley Cup winning campaigns, the Lightning never lost two straight games. While the Rangers broke that streak in the last round, that doesn't change the fact that Tampa Bay has been incredibly resilient in the postseason.
That could come in handy now that it trails a dominant Colorado team in the Stanley Cup Final. The Lightning have fallen behind 1-0 twice already in the postseason, and head coach Jon Cooper says his team can do it again.
 "It's about winning the series. It's not about winning Game 1," Cooper told reporters. "Would we like to win every single game? There's no question. But we've also started out on the road for all four series, so the fact that we've won one of them is kind of a bonus on our side. But it's about winning the series."
Meanwhile, the Avalanche have won virtually every game this postseason. With their win in Game 1, Colorado has now gone 13-2 in the Stanley Cup Playoffs. Yet coach Jared Bednar says there's still room for improvement on his team.
"We look at that game last night," Bednar told reporters. "We liked large portions of it, didn't like portions of it. Some of the things that we can correct. Regardless of how Tampa plays, we have a certain identity that we need to play to be successful."
Avalanche expect best from Tampa Bay in Game 2
Bednar is well aware that Tampa Bay has come back from deficits before. He says that studying the Lightning in prior rounds could provide the key to preventing a comeback in the Stanley Cup Final.
"We looked at all their playoff series," Bednar said. "We saw the success that the Rangers had in Game 1 and 2, also looked at reasons that we felt why they didn't have so much success as the series went on…one of the teams that we looked at closely, and I spent a lot of time on, was the Leafs. It was obviously a great series, it was a dynamic series. And I see a lot of similarities in the Leafs' play, personnel, to ours."
Lightning captain Steven Stamkos hinted at one way in which Tampa Bay could improve their approach against the Avalanche in Game 2.
"Maybe we sat back and tried to defend a little too much in terms of not attacking and trying to just sit back," Stamkos told reporters. "I'm confident in our group's ability to make some adjustments and I know we will come out a lot better next game."