Hall of Fame trainer Bill Mott brings Du Jour and Mike Maker brings Somelikeithotbrown from New York to Kentucky Downs for two of the track's biggest opening weekend races.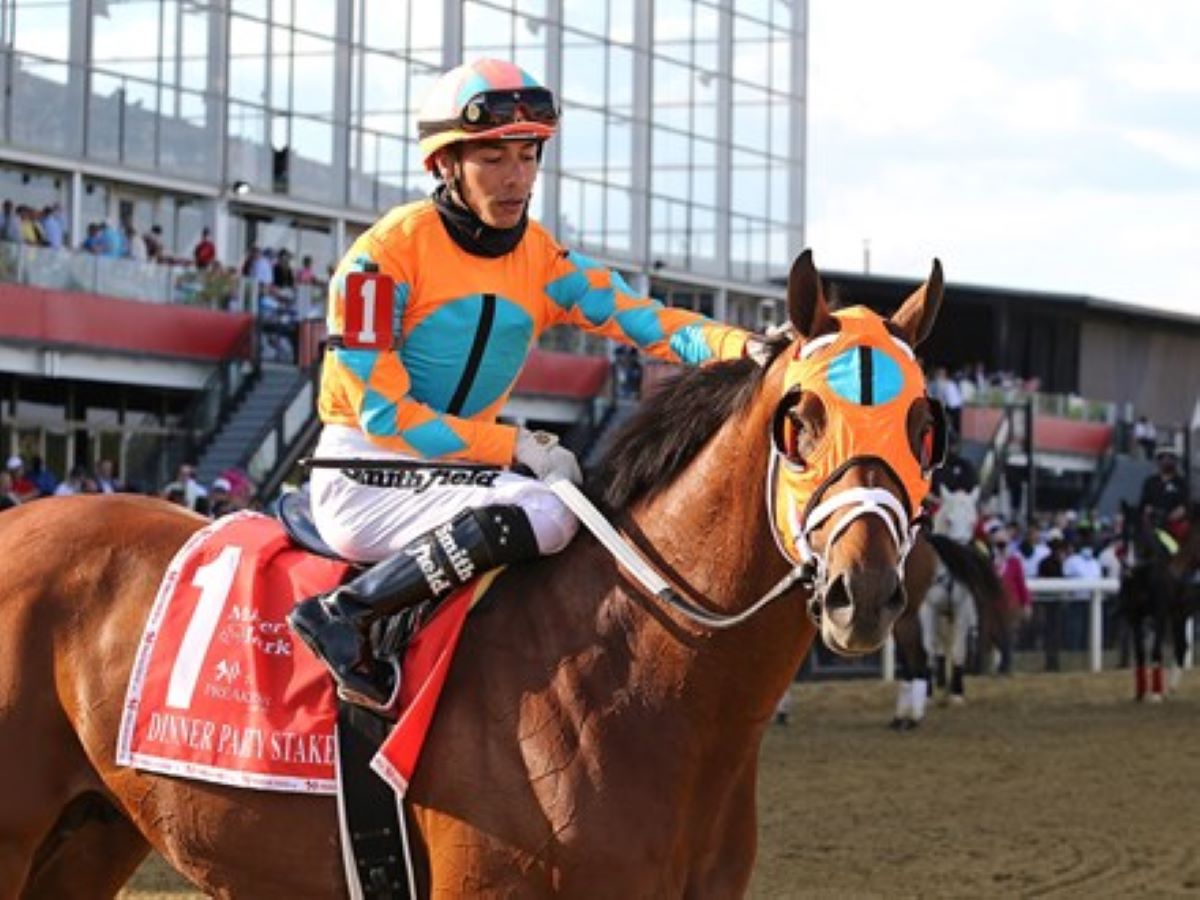 Mott, Kentucky Downs' leading trainer in 2005 and the No. 3 all-time trainer with 27 victories, sends Du Jour into Sunday's $750,000 Dueling Grounds Derby. Maker, Kentucky Downs' all-time leading trainer with 63 victories, 356 starters and $8,259,886 in earnings, sends Somelikeithotbrown in Monday's $1 million Grade 3 Mint Million.
That you're seeing these two graded-stakes winners bypass Saratoga races for Kentucky Downs illustrates the lure that boutique track has on trainers and riders. Somelikeithotbrown skips the $250,000 Albany for New York-breds to run the Mint Million. And Jose Ortiz, Kentucky Downs' leading rider in 2018 and 2019, skips Saratoga's closing day to ride him.
A product of 2008 Kentucky Derby winner Big Brown's first foal crop in New York, Somelikeithotbrown spent the summer at Maker's Louisville training center. As a New York-bred, he's ineligible for the Kentucky Thoroughbred Development Fund's $450,000 Mint Million purse supplement. That's reserved for Kentucky-bred horses.
Somelikeithotbrown still runs for $550,000
But Maker did the math and it adds up regardless. Especiallly after Somelikeithotbrown ran a strong second by only a half-length to Set Piece in his last outing: the Grade 2 Wise Dan at Churchill Downs June 26.
"We figured with the differences in the purses, we might as well stay home where he's doing well," Maker told Kentucky Downs publicist Jennie Rees. "He's run on hard ground, yielding ground and performed well at different places. I do like the one turn for him."
Somelikeithotbrown does like New York. He won last year's Grade 2 Bernard Baruch at Saratoga and the Black-Type Mohawk for New York-breds at Belmont Park. Those were two of his three wins at New York tracks. Overall, Somelikeithotbrown is 7-5-2 in his 20 starts. That's good for nearly $900,000 in earnings.
Du Jour comes in off two Grade 1 outings
As for Du Jour, he returns to Kentucky coming off a third in the Grade 1 Saratoga Derby and a fourth in the Grade 1 Belmont Derby. That followed three consecutive wins, headlined by his score in the Grade 2 American Turf on the Kentucky Derby undercard.
After that race, Du Jour moved from Bob Baffert's barn to Mott's. Baffert's wife, Jill, co-owns the 3-year-old Temple City colt. Mott watched Du Jour finish fourth at Saratoga over 1 ¼ miles and third by 3 ½ lengths at the 1 3/16-mile Belmont Derby. To Mott, that removed any doubts he can handle 1 5/16 miles.
There were 750,000 other reasons why Mott opted for the 3-year-old-restricted Dueling Grounds. None of which concern him winning this race last year with Moon Over Miami.
"The big purse and restricted 3-year-olds," he told Rees. "We've got to take advantage of the 3-year-old races while they are available. And the timing was pretty good coming out of his last race. Timing, purse money, conditions in the race."