Bolshoi Ballet will attempt to rectify an oversight that's as mystifying as it is counterintuitive by becoming Aidan O'Brien's first winning horse at Saratoga.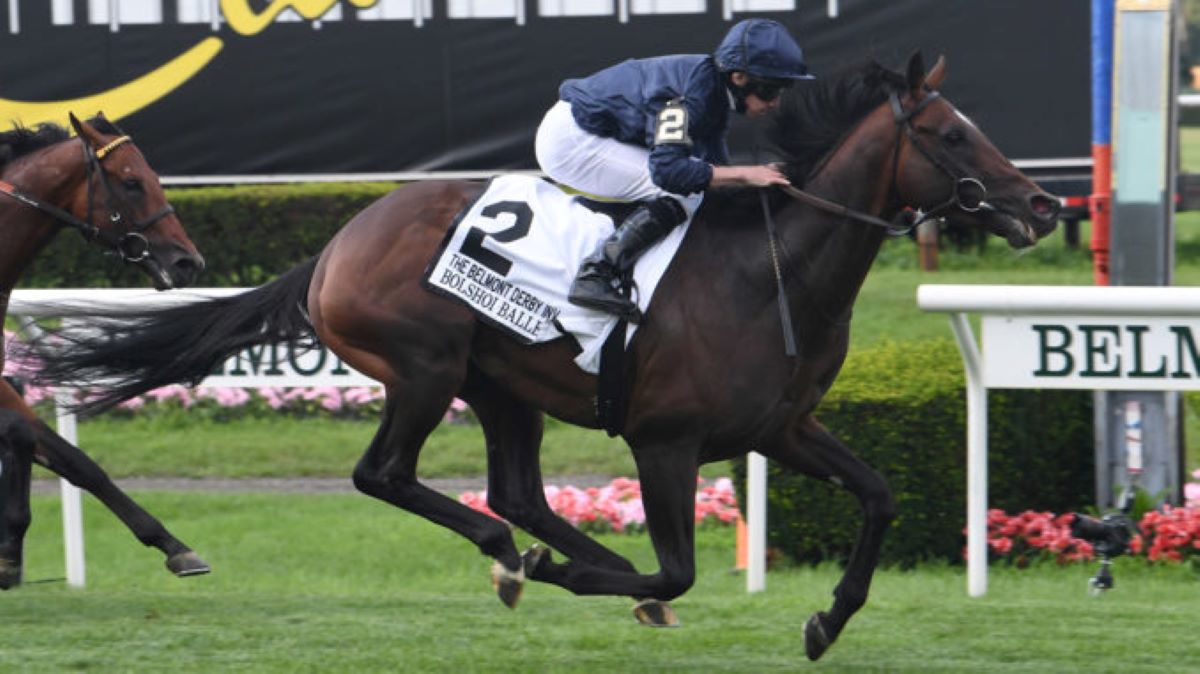 It defies logic that O'Brien, Europe's most decorated trainer and one of the best horsemen in the world, has never sent a horse to the Spa's winner's circle. O'Brien's latest attempt to plug that gap in his platinum resume comes on Saturday in the $1 million Grade 1 Saratoga Derby Invitational.
The 1 3/16-mile Saratoga Derby is the second leg in the New York Racing Association's Turf Triple series for 3-year-olds. The 2-year-old series is in its infancy, but nobody has come close to claiming it since the NYRA created it in 2019.
Bolshoi Ballet will attempt to rectify that oversight as well. He captured the first leg at Belmont Park last month, taking the 1 ¼-mile Belmont Derby Invitational by 1 ¼ lengths. A victory here and the son of the late Galileo could return for the Sept. 18 $1 million Jockey Club Derby Invitational back at Belmont Park. That 1 ½-mile test comes with a "Win and You're In" berth to the Breeders' Cup Turf.
O'Brien, his star jockey, both winless at Saratoga
And while O'Brien's assistant, TJ Comerford – who is handling Bolshoi Ballet on this side of the Atlantic — didn't rule out a return engagement for that race, it's currently a situation of focusing on first things first. The O'Brien barn has long-standing unfinished business at Saratoga. The Irish trainer starts his eighth horse at the Spa with regular jockey Ryan Moore in the irons. He does so after going 0-for-7 at Saratoga so far.
Meanwhile, Moore is 0-for-2 at the Spa. He finished second aboard Mendelssohn in the 2018 Travers and sixth aboard Idaho in the 2017 Sword Dancer.
"We've come here a few times and failed, but this is the type of horse that should handle (his way) around here. It shouldn't inconvenience him," Comerford told the NYRA. "It's a tighter track here. The bends are more tighter. It's not like Belmont with the sweeping bends and that's all good, especially for international horses. As long as he gets a good jump from the gate, he should be OK. He's drawn to go where he wants as well. He's right in the middle in (post) 6. There's no point in making excuses. As long as he gets a true-run race, there will be no issue."
Bolshoi Ballet needed a confidence boost
Bolshoi Ballet danced his way to two Group 3 event scores in Ireland before stumbling to a seventh-place finish in the Epsom Derby. That left him with a cut on his right hind leg and a dent in his aura. He came into the Belmont Derby as the 7/5 favorite, but as a favorite with questions needing answers.
He provided those in the Belmont Derby, coming from seven lengths back. Toward that end, Comerford brought Bolshoi Ballet back to New York with little deviation from the routine employed at Belmont Park. "Every day, we're going from the 7 ½ furlongs and we just canter around, and every day, we just do a little bit more just to stretch him a little bit," Comerford said. "All his training was done at home and he's fit and well."
Stretching Bolshoi Ballet out distance-wise comes naturally, but it's not a stretch to say O'Brien is overdue when it comes to dipping his toes into the Spa's winner's circle.