Hidden on the Stephen Foster undercard last weekend at Churchill Downs was a horse who probably flew below your radar: Set Piece.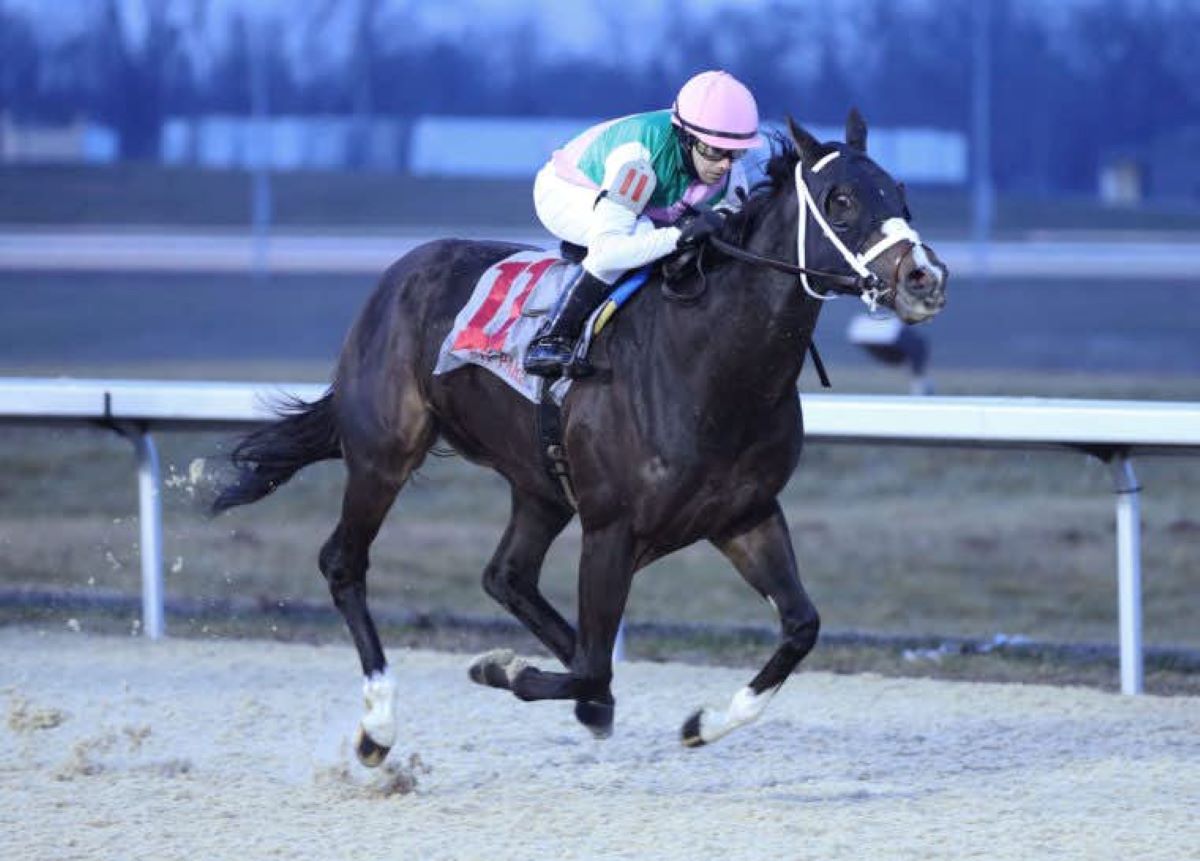 He didn't fly below bettor's radars in the Grade 2 Wise Dan Stakes, however, going off as the 8/5 favorite in the 1 1/16-mile race for older horses. Nor did he disappoint, weaving through traffic and putting on a fierce stretch drive, reeling in Somelikeithotbrown to win the $300,000 turf test.
Set Piece's time of 1:40.50 for the 8 ½ furlongs was just .24 seconds off Kasaqui's 4-year-old stakes record for the event. And the worst-to-first effort continued Set Piece's upward trajectory as one of North America's male turf horses to watch.
"He's a very nice horse. No matter where he comes from, inside or outside, he always seems to rally late," jockey Florent Geroux told Churchill Downs after the race. "Turning for home, he gave me his best run. I'm very proud of this horse and I think this year is the best we've seen from him."
Set Piece takes his first graded-stakes race
It's certainly in the discussion. The Wise Dan gave Set Piece his third consecutive victory this year and third consecutive win at Churchill Downs. He won the Opening Verse and Douglas Park Overnight Stakes earlier in the meet.
"He's run some of his best races here at Churchill," trainer Brad Cox said earlier in the week. "We think he's rounding into top form this year."
Four of Set Piece's nine career victories came at Churchill Downs, so he obviously likes the Twin Spires. But it's understandable how he flew below many radars coming into the Wise Dan. Those two 2021 stakes wins were Black-Type Stakes, the bottom tier of the stakes ladder. The Wise Dan gave Set Piece his first graded-stakes title.
Hidden below the radar until now
More importantly, the Wise Dan could put Set Piece into the next tier of older turf horses. Beating Somelikeithotbrown, third-place Ride a Comet, and fourth-place Field Pass – all graded-stakes-placed horses – means this 5-year-old gelding could be ready for bigger game.
That bigger game is a big ask, though. Making that next leap forward means Set Piece will tangle with the likes of Domestic Spending, Colonel Liam, Smooth Like Strait, Channel Maker, Arklow, and Raging Bull. That's who awaits at the next level in this division.
A British-bred son of Dansili, Set Piece opened his 2021 campaign finishing fourth in the Grade 3 Fair Grounds Stakes. That came with a 105 Equibase, one of eight consecutive triple-digit Equibases on his resume. Since his victory in a December Turfway Park allowance optional claiming race, Set Piece owns five victories in his last seven races. He's 9-1-1 in his 16-race career.
"We think he's rounding into top form this year," Cox said. "We got him from Juddmonte (Farm) last year and thought a lot of him. And he keeps improving."