Given the intense interest in the Grade 1 Arkansas Derby amid the coronavirus pandemic, the move was as expected as it was unprecedented. And Oaklawn Park made it official Sunday, splitting Saturday's final scheduled Kentucky Derby prep into two divisions.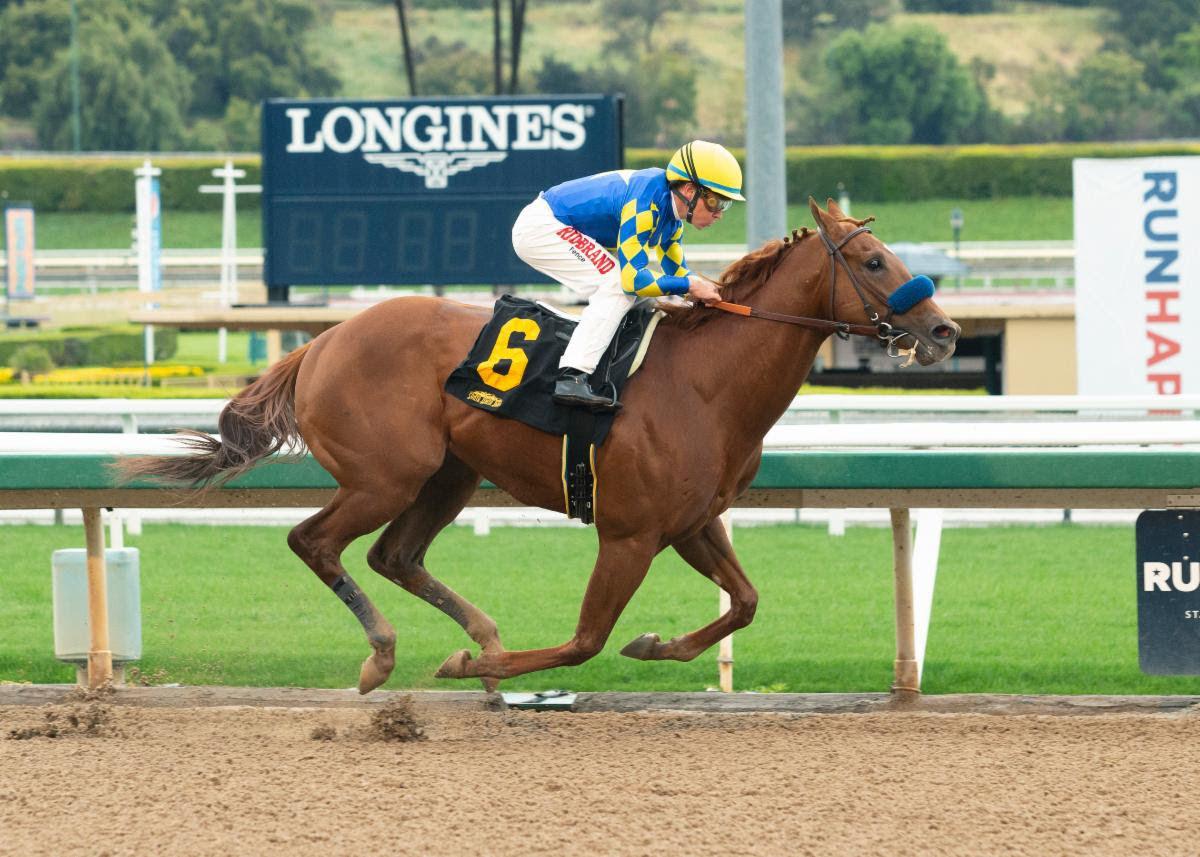 Both 11-horse divisions will race for a $500,000 purse, and both divisions will race for a full 100-40-20-10 complement of Derby qualifying points. Originally, the race offered a $1 million purse, which was cut to $750,000 last month when Oaklawn officials reduced purses to extend their season to May 2.
It's that full complement of Derby points that make this unprecedented. Normally, Derby points tie into the race's purse total. In this case, the 33% purse reduction normally equals that same percentage deduction in points for each division.
But all parties realized that, with the Arkansas Derby being the last scheduled Derby prep race heading into the late spring and summer, unprecedented times demand unprecedented measures.
Churchill Downs moved the Kentucky Derby to Sept. 5. It hasn't outlined any Derby preps beyond Saturday's race.
'Uncharted Waters, Exceptional 3-Year-Olds'
"Because of our national crisis, we and the entire world of sports are in uncharted waters requiring unprecedented actions," Oaklawn President Louis Cella said in a statement. "We're trying to make the best of a very, very difficult situation. On the one hand, it is the worst of times to be racing without fans in our grandstand. On the other, we have a large number of exceptional 3-year-olds wanting to run in our Arkansas Derby. We simply did not want to see anyone lose that opportunity."
Cella said he broached the subject with Churchill Downs of split divisions with full points a month ago.
"While we are always respectful of the time-honored traditions of the Kentucky Derby, we're in the midst of an unprecedented year," Churchill Downs Racetrack President Kevin Flanery said. "We recognize that there are numerous 3-year-olds currently in training with limited racing opportunities, and our prominent partner Oaklawn Park is in a unique and important position to immediately fill a void for horsemen."
---
Arkansas Derby Post Positions
First Division (horse-jockey)
Charlatan — Martin Garcia
My Friends Beer — Declan Cannon
Mo Mosa — Kendrick Carmouche
Gouverneur Morris — John Velasquez
Jungle Runner — Tyler Baze
Shooters Shoot — Joe Talamo
Wrecking Crew — Flavien Prat
Anneau d'Or — Juan Hernandez
Winning Impression — Julien Leparoux
Crypto Cash — Corey Lanerie
Basin — Ricardo Santana Jr.
Second Division (horse-jockey)
Finnick the Fierce — Martin Garcia
Saratogian — Joe Talamo
Storm the Court — Flavien Prat
King Guillermo — Samuel Camacho Jr.
Nadal — Joel Rosario
Code Runner — Stewart Elliott
Silver Prospector — Ricardo Santana Jr.
Fast Enough — Tyler Baze
Taishan — David Cohen
Farmington Road — Javier Castellano
Wells Bayou — Florent Geroux
---
Reaching the Magic Number
That gaping void, courtesy of COVID-19 closing tracks and canceling or postponing Derby preps all across the country created rabid demand in the 1 1/8-mile Arkansas Derby. The race received 99 nominations and the 22 entries finalized Sunday allowed Oaklawn Racing Secretary Pat Pope to split the field. Last week, he said 22 entries was the magic number needed.
In turn, this allowed Bob Baffert's undefeated, but untested, Charlatan into the field. Arkansas Derby spots are based on earnings and Charlatan's maiden and allowance victories – while impressive with their triple-digit Beyer Speed Figures – weren't impressive in terms of earnings. He earned only $67,200, which isn't enough to get him in a regular 14-horse Arkansas Derby.
Charlatan drew post 1 in the first division which, on the surface, is the weaker of the two divisions. The second division, meanwhile, features his undefeated Baffert stablemate, Nadal (post 5). Next to him in post 4 is Tampa Bay Derby winner King Guillermo, who has Champion 2-year-old Storm the Court on his other side in post 3.
Second Division First in Depth, Quality
If that isn't enough depth in the second division, Southwest Stakes winner Silver Prospector is in post 7 and Louisiana Derby winner Wells Bayou is on the outside in post 11. Just inside of Wells Bayou are Taishan (post 9) and Farmington Road (post 10), who earned spots based on their runner-up and third-place finishes, respectively, in the April 11 Oaklawn Stakes.
Saturday is Oaklawn's closing date, and NBCSN will air both Arkansas Derby divisions along with the $600,000 Oaklawn Handicap for older horses.