Danny Garcia has two losses on his record, blemishes that have prevented pundits from ranking him among the top welterweights in the world. But, Garcia can change all of that with one punch on Saturday night, when he faces off against undefeated IBF and WBC champion Errol Spence Jr. at AT&T Stadium in Arlington, Texas.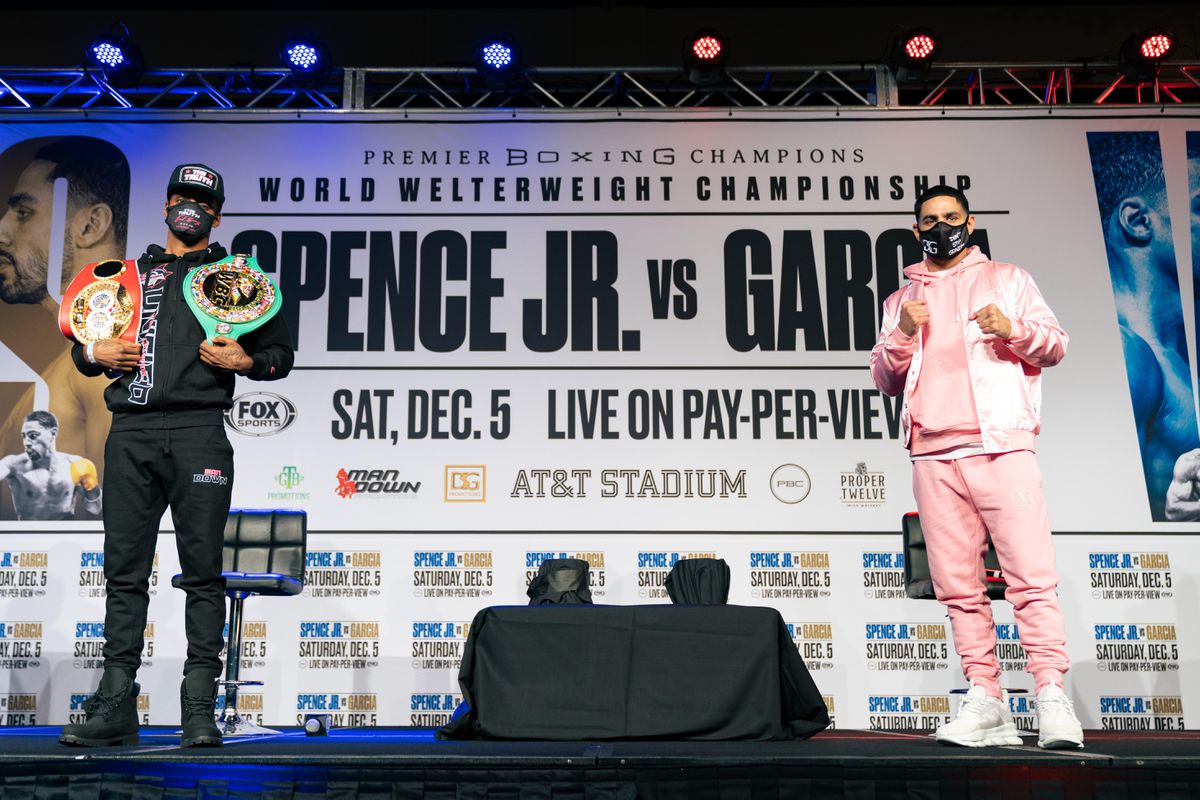 Garcia (36-2, 21 KOs) ranks 8th in the BoxRec welterweight rankings, while Spence (26-0, 21 KOs) tops that list.
Spence Accident Shook Up Welterweight Picture
Garcia's two losses both came by decision to esteemed contenders Shawn Porter and Keith Thurman. While neither defeat embarrassed Garcia, they kept his profile relatively low. Now, few people give him a chance against Spence. PointsBet lists Spence as a -400 favorite over Garcia (+290).
Spence will be fighting for the first time since his horrific October 2019 car accident. That crash prevented a potential title unification bout between Spence and WBO champion Terence Crawford (37-0, 28 KOs). Crawford said that he wanted to wait until Spence had a fight under his belt after the accident so that it couldn't be used as an excuse should Crawford win.
---
Spence vs. Garcia Odds (via PointsBet)
Errol Spence Jr.: -400
Danny Garcia: +290
Method of Victory
Spence by KO/TKO: +270
Spence by Decision: -134
Draw: +2000
Garcia by KO/TKO: +900
Garcia by Decision: +500
---
Garcia understands that this is a major reason why Spence agreed to fight him. But he's not worried about the circumstances of the fight – only taking advantage of the opportunity.
"At the end of the day, I've been training hard and I've been preparing myself for the best Spence," Garcia told Yahoo Sports. "That's all that matters to me. My job is to win no matter the circumstances."
Champion Looking for Test, Not Tune-Up
For his part, Spence has been careful to frame this bout as a serious contest rather than a tune-up. While Spence comes in as a significant favorite, he could have chosen far easier options for his first fight back. Instead, he says he wanted a legitimate test.
"I picked Danny Garcia because he's a tough opponent with a granite chin. He's always in tough, close fights," Spence told reporters during a virtual workout. "If I took a tune-up fight, I wouldn't be as focused or dedicated as I am right now. I know Danny's dad is pushing him to take my belts in my hometown. So I'm staying focused to make sure that doesn't happen."
Spence says he's ready to go and back to the level he expects of himself after the crash.
"I'm feeling great right now. I'm in shape and ready to go," Spence told reporters. "I'm ready to put on a great show for my hometown fans … I'm not concerned about ring rust."
Garcia poses some level of threat to Spence, if only for his infamously powerful left hook. That's unlikely to lead to a knockout: PointsBet lists Garcia as a +900 long shot to finish Spence, but it could help him win rounds, and potentially, a decision (+500).
While the odds against him might be long, Garcia says he's comfortable coming in as the underdog.
"It's crazy because I have been an underdog my whole career," Garcia said, via EssentiallySports.com. "So when I am not the underdog, I don't feel right. So, I am right here where I want to be right now."