Welterweight boxing champion Errol Spence Jr. was seriously injured following a one-car crash that took place in the early morning hours Thursday near Dallas.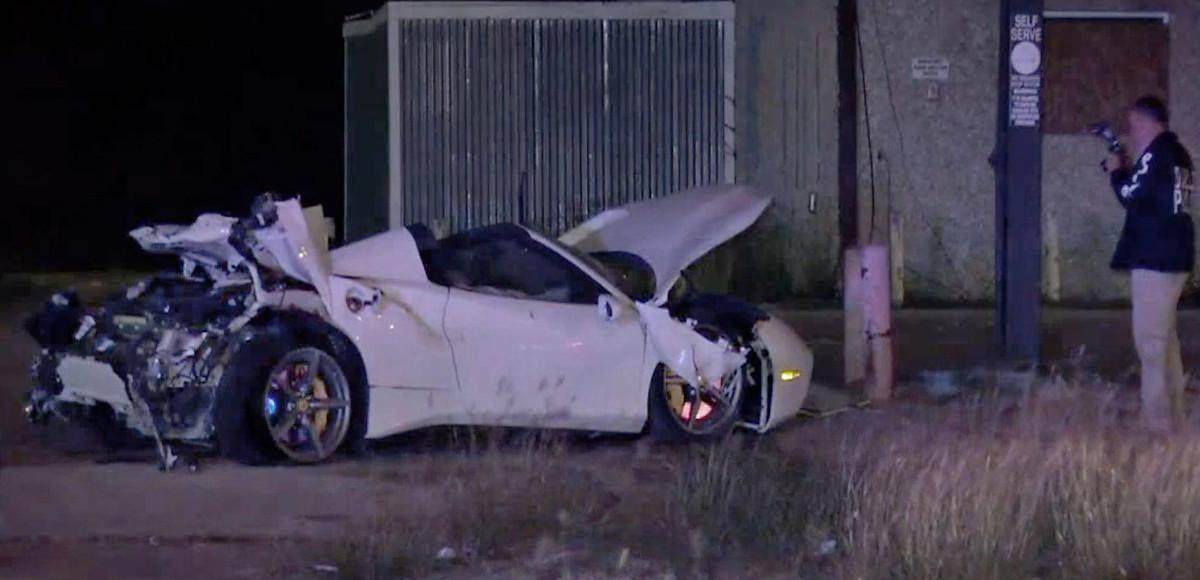 According to Dallas police, the accident took place just before 3 am, while the car was traveling at "a high rate of speed."
Ferrari Flipped Multiple Times in Accident
Spence was taken to a Dallas hospital and placed in intensive care. According to spokesman Tim Smith of Premier Boxing Champions, Spence suffered severe injuries, but is expected to live.
"The doctors are monitoring his condition, but his injuries are not life-threatening," Smith told ESPN. "We will have further updates as the doctors update his condition. We're all wishing the best for Errol."
Police say Spence lost control of his car on the 500 block of South Riverfront Boulevard when his Ferrari veered over the center median and flipped multiple times. Spence wasn't wearing a seatbelt, and was ejected from the car.
The cause of the crash remains under investigation.
Spence a Rising Boxing Superstar
Spence (26-0, 21 KOs) is currently the WBC and IBF world welterweight champion. On Sept. 28, he defeated Shawn Porter (30-3-1, 17 KOs) by split decision in a unification bout between two of the biggest names in the welterweight division.
The victory was the most significant of Spence's career, and had the potential to launch him into superstardom.
"This is a lifetime dream," Spence told the Associated Press after his win. "It shows hard work pays off…Shawn Porter is a rough and awkward fighter. I didn't get off what I wanted to. He's a true champion. He made it tough."
On Thursday, Porter tweeted to wish Spence a speedy recovery after the accident.
My dad always tells me "this boxing thing is a part of your life but it's not going to last forever. U still have a lot of life to live after that." With that, I'm praying for @ErrolSpenceJr & his family because he has a lot of life to live and I pray he recovers quickly & fully.

— ShowtimeShawn Porter (@ShowtimeShawnP) October 10, 2019
"I'm praying for @ErrolSpenceJr & his family because he has a lot of life to live, and I pray he recovers quickly & fully," Porter wrote.
The 29-year-old Spence is widely seen as the No. 2 welterweight in the world, trailing only pound-for-pound great Terence Crawford (35-0, 26 KOs) on the BoxRec ratings list. Others, including ESPN's Dan Rafael, have Spence ranked No. 1 in the division.
In recent days, talk had been building regarding a potential matchup between Spence and Crawford, though it's unclear if Spence and his team want to take that bout just yet. Crawford expressed frustration that Spence wants the larger share of the purse for a potential fight between the two.
"He wants to be the A-side, and he doesn't want a 50-50 fight," Crawford said, via BoxingNews24.com. "That just tells you right now that he's not 100 percent confident in his own abilities. He can say what he wants, but for me, if I'm confident in my abilities, 'Okay, we can do it.' It doesn't matter if it's 50-50 or not."