Hikaru Nakamura came back from down a set, and then again down a game in blitz tiebreakers to get past Maxime Vachier-Lagrave and advance to the semifinals of the Skilling Open online chess tournament.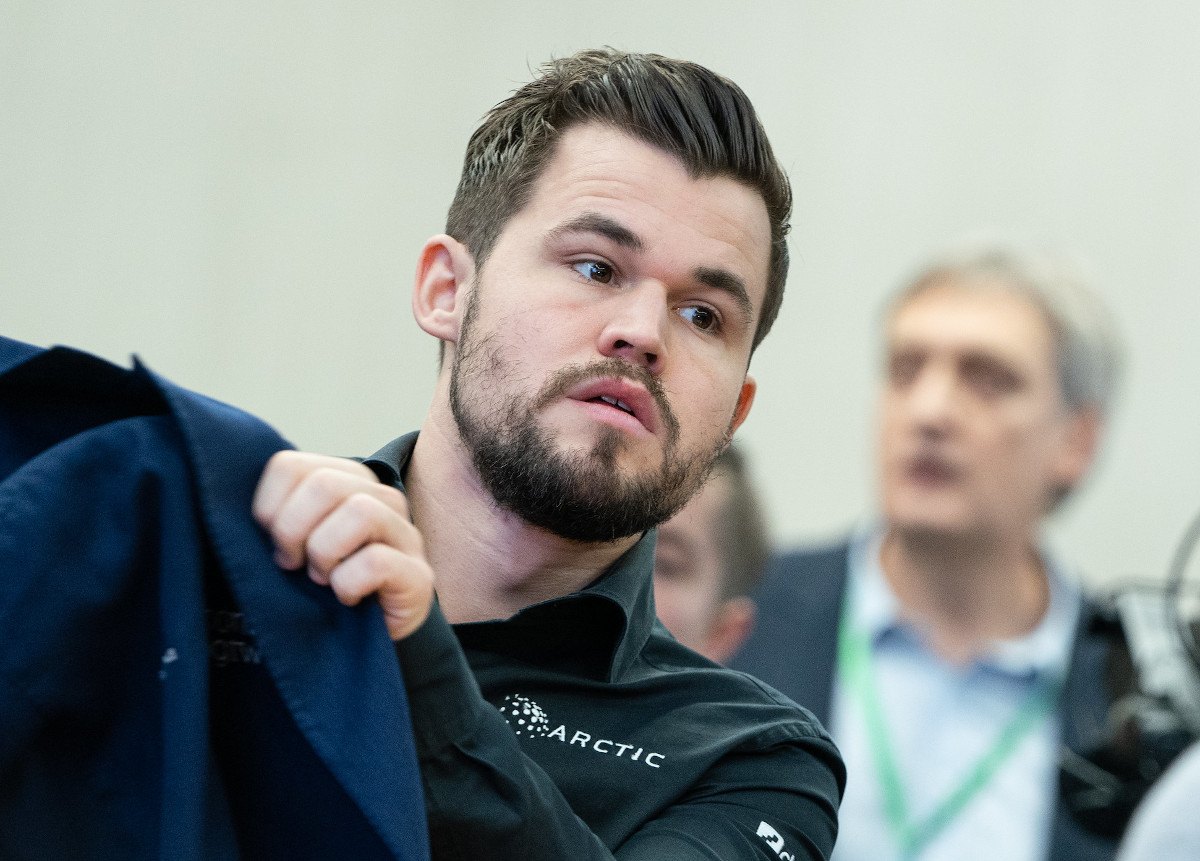 Nakamura moved on to face fellow American Wesley So, while World Chess Champion Magnus Carlsen will take on Ian Nepomniachtchi in the other semifinal.
Nakamura Stages Blitz Comeback to Beat MVL
After losing the first match to Vachier-Lagrave, Nakamura believed he was out of the tournament, apparently having not looked at the Skilling Open format. But he took his second chance by the throat, scoring a dominating 2.5-0.5 win on Thanksgiving to even up the contest.
That set up a blitz tiebreaker, where Nakamura – known for his speed chess prowess – came in as a strong favorite. Yet it was MVL who drew first blood, winning with the White pieces to once again push Nakamura to the edge.
Wow! A perfect day so far for Nakamura, but MVL tricks him and wins the first blitz game. Maxime is now just one draw away from the semifinals: https://t.co/CsDu1yihu9 #c24live #ChessChamps pic.twitter.com/DMdyRyemu9

— chess24.com (@chess24com) November 26, 2020
But the American fought back to win the second blitz game, then took Black in the Armageddon finale. He managed to safely secure a draw with little trouble even in a slightly worse endgame, securing his advancement to the semifinals.
---
Skilling Open Semifinals Odds (via Bwin)
Magnus Carlsen: -667
Ian Nepomniachtchi: +400
Wesley So: +270
Hikaru Nakamura: -400
---
Carlsen moved into the semifinals of the Skilling Open over Anish Giri in a tightly played contest. Carlsen won the first match with a win in Game 4 after three draws. On Thursday, the world champion found himself in worse positions on multiple occasions, but managed to hold draws on each occasion. In the end, that was enough to secure a 2-2 tie in the second match, and advance 1.5-0.5 in the two-match series.
"In general I definitely have to commend Anish on a very tough fight," Carlsen said afterwards. "It was never easy for me at any moment and the whole match just came down to one game that I managed to eke out, so definitely very, very tough."
Carlsen Favored to Win Skilling Open
Carlsen will face Nepomniachtchi, who came from behind to beat Levon Aronian. Nepomniachtchi had the upper hand on Day 1 before losing the final two games to drop the first match of their quarterfinal 2.5-1.5. But he dominated play on Day 2, winning the second match 3-1 and then sweeping the blitz tiebreakers to advance.
Carlsen enters the semifinals as a clear favorite, with Bwin listing the Norwegian as a -667 favorite advance. But Nepomniachtchi (+400) has no intention of wilting against his opponent.
"With all due respect, I don't think that anyone on the roster is afraid of Magnus," Nepomniachtchi said after the quarterfinals ended. We all know each other pretty good, so I don't think this is the way to set up this question, but of course he's probably the most challenging opponent for me, and probably not for me only."
Wesley So also needed a comeback to get by Teimour Radjabov. So won his second match to set up tiebreakers, then drew both blitz tiebreakers before holding with Black in Armageddon to get through. Nakamura comes into the semifinal as a -400 favorite over So (+270).
While a Carlsen vs. Nakamura final is far from certain, the two rivals remain the clear favorites in the Skilling Open. Carlsen leads the betting as the -167 favorite to win the tournament, with Nakamura (+300) well ahead of So (+800) and Nepomniachtchi (+800).