Leo Messi (34) is officially a free agent following the end of his contract with Barcelona on July 1.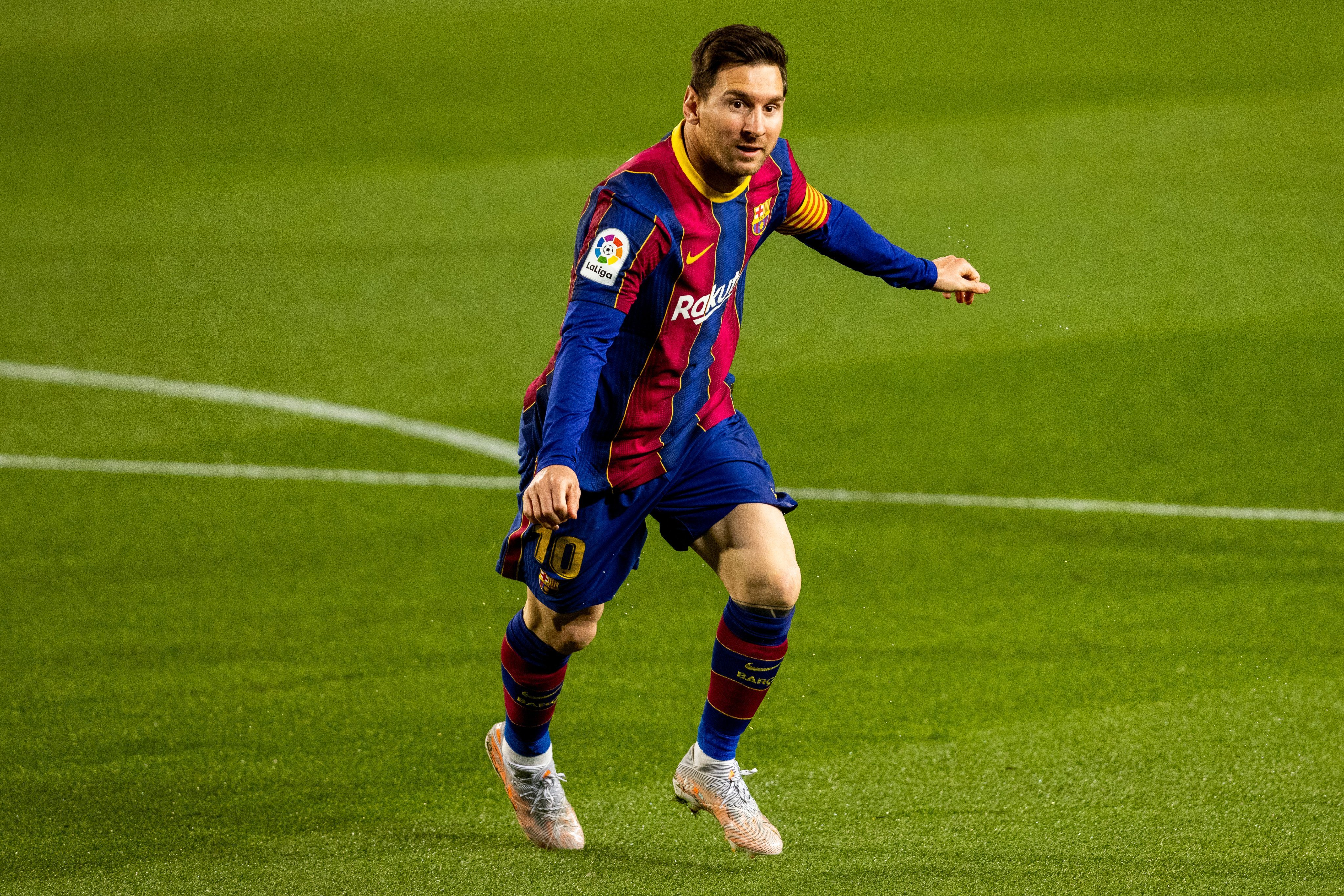 There are ongoing talks between the Catalonian club and Messi's representatives for a new two-year deal, but nothing's for certain at this point. Right now, Messi is a free player and can sign with whichever club he wants to at zero cost. Barcelona is working to finalize a new contract with the Argentinean, who's aware that he's going to be earning a smaller wage than his current one.
Negotiations started in April, with the player's father mainly involved on his behalf. Joan Laporta's election as club president made Messi reconsider his position from last year. Back then, the six-time Ballon d'Or winner only agreed to stay for another season to avoid taking FC Barcelona to court. Messi held talks with PSG and Manchester City, only to say "stop" after [then president] Josep Maria Bartomeu refused to allow him to leave for free.
Messi had a clause in his contract saying he was entitled to put a halt to his time at Camp Nou at the season's conclusion. Taking advantage of the COVID context, and of a campaign that lasted longer as a consequence, Bartomeu informed Messi that his formal announcement came too late.
Messi recovered well from the disappointment, scoring 38 goals and providing 12 assists over 47 games this season. He won the Spanish Cup with Barcelona, but missed out on the league. Barca were also knocked out early from the Champions League by PSG in the Round of 16. To extend his contract, Messi asked Barcelona's hierarchy to strengthen the team so they could challenge in the Champions League.
Messi joined Barcelona from Argentinean club Newell's as a 13-year-old, in 2000.
Last-minute offer from Messi: The worst club in the world wants him
Brazilian team Ibis Sport Club, which didn't win a game in almost four years during the 1980s and branded themselves as the "The Worst Team in the World" after the Guinness Book of Records acknowledged their record, have made their intentions clear. The Recife-based club offered Messi a deal — a 15-year-long one, in fact. The contract offer was published on Ibis Sport Club's Twitter account, so anyone could see it.
Messi could sign, but not on his terms. He won't be allowed to wear the number 10, as it belongs to cub legend Mauro Shampoo, and he must not attempt to score many goals or push the team up the league ladder, as it can get him sacked.
É OFICIAL! 🚨
Hoje é o último dia do contrato de Messi com o Barcelona. A partir de amanhã ele já terá um novo clube.
Assina, MESSI ✒️📄🤝@betsson_brasil #MessiNoÍbis pic.twitter.com/tJKMOrqnLD

— Íbis Sport Club (@ibismania) June 30, 2021
The bookies don't believe Ibis has any chance of luring Messi away from Camp Nou this summer. Barca remain the firm favorite to have him at -333. Man City follow at +450, with PSG at +500. A shock move to the MLS is at +800.