At this point, Shohei Ohtani hitting and pitching in the same game has become almost passe. But the Japanese two-way star broke new ground on Tuesday night, when he finished his start on the mound, only to stay in the game by playing the outfield.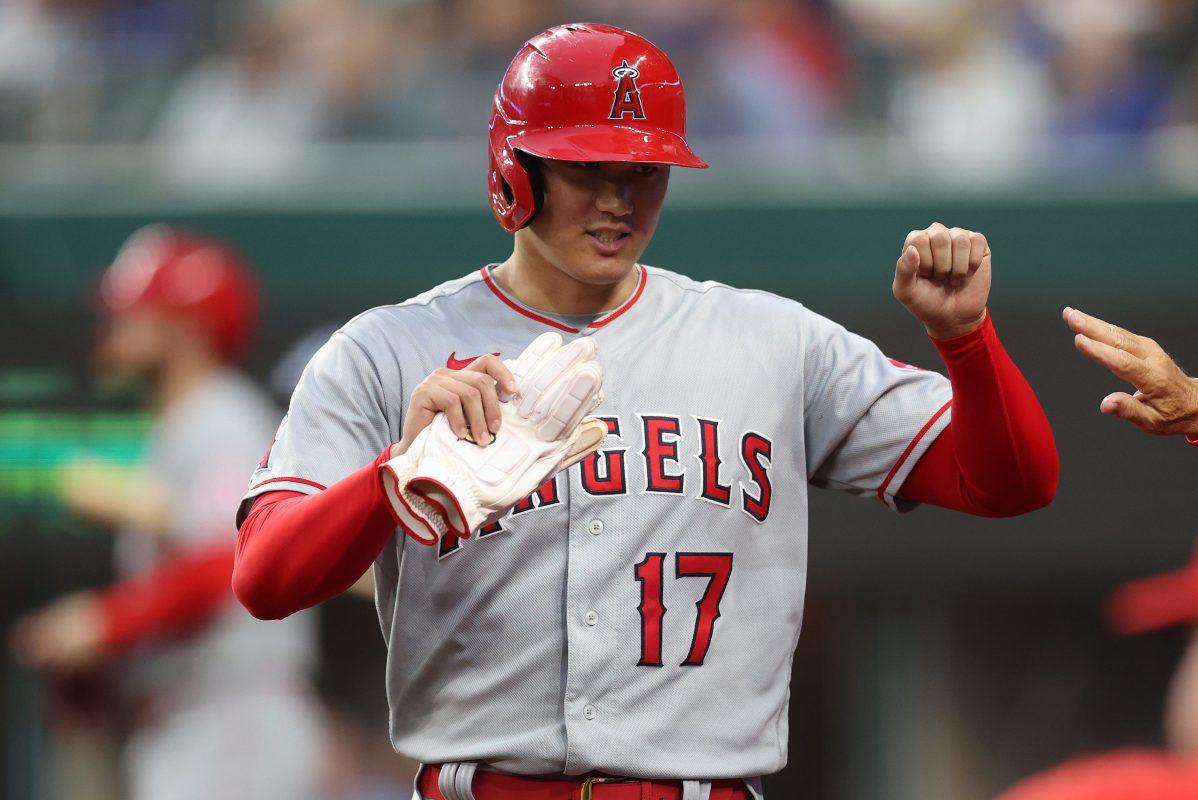 Ohtani struck out 10 Houston Astros and allowed just one run over seven innings of work. He then moved to right field to play the final two innings in the Los Angeles Angels' 5-1 loss on Tuesday.
Ohtani breaks new ground for two-way players
Ohtani became only the third player since 1900 – and the first since Harvey Haddix in 1952 – to strike out at least 10 batters and then play another position in the same game.
Amazing.

After throwing 88 pitches tonight, Ohtani remains in the game to play in the outfield. (via @BallySportWest) pic.twitter.com/DhU8xIgMdK

— FOX Sports: MLB (@MLBONFOX) May 12, 2021
The 26-year-old Ohtani gave up just four hits and one walk over his seven innings of work, showing better command than in most of his MLB starts. He's allowed only 11 hits in 25.2 innings of work, but has walked 20 batters against 40 strikeouts over his first five starts while compiling a 2.10 ERA.
Meanwhile, Ohtani is also hitting .265 with 10 home runs and a .903 OPS. He shares the AL lead in home runs, leads the league in extra base hits, and is in the top 10 in stolen bases. Ohtani is the first pitcher since 1900 to strike out at least 40 batters while allowing less than a dozen hits over his first five starts of a season.
In other words, for the first time, Ohtani is living up to the perhaps unfair expectations of what he might be able to do as a two-way player.
"That's so unusual what he was able to do tonight," Angels manager Joe Maddon told reporters. "He does it so easy that we have to understand it's not so easy to do what he's doing."
Maddon makes move to preserve bat
Maddon had previously talked about the possibility of leaving Ohtani in games after he pitched to preserve his bat in the lineup. On Tuesday, all the elements lined up to allow that scenario to take place.
Heading into the bottom of the 8th inning, Maddon planned to pull Ohtani, who had thrown 88 pitches. But Ohtani was due up second in the 9th. So Maddon replaced Taylor Ward, who had just hit, with Ohtani in right field.
"That was the perfect storm basically where he was coming up in the batting order, pitching seven innings," Maddon said. "It was all there. It couldn't have worked out any better, other than the outcome."
If Ohtani continues to successfully hit and pitch, he could become a factor in the end-of-season awards races. FanDuel Sportsbook lists Ohtani as a +650 pick to win the AL MVP award, trailing only superstar teammate Mike Trout (+170). Ohtani also stands as a +5500 long shot to win the AL Cy Young Award, though his relatively low workload may make it difficult for him to contend against the likes of Gerrit Cole (+150) and Shane Bieber (+380).