Los Angeles Angels rookie Shohei Ohtani did something that hadn't been done since Babe Ruth did it in 1921. Last week, the 24-year-old baseball sensation from Japan became only the third player in baseball history to hit multiple home runs in a game in the same season where he's won multiple games as a pitcher.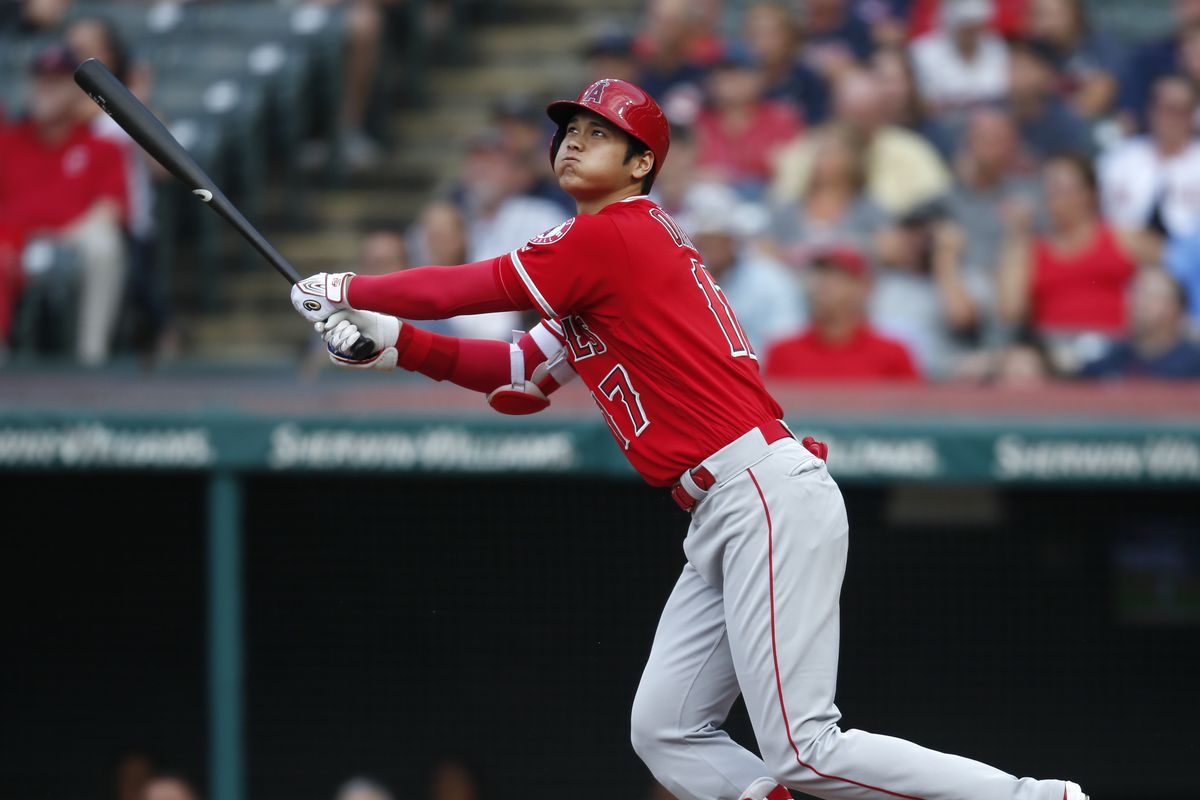 A hundred years ago, players who both hit and pitched were more common. but it's been quite a long time since anyone saw someone accomplish what Ohtani did on Friday against the Cleveland Indians.
Ohtani hit a two-run homer in the first inning off starting pitcher Mike Clevinger, then added a solo shot in the third. The dingers were his 10th and 11th of 2018, a year in which he's boasting a 4-1 record as a pitcher, too. They also made him the fourth player in history to have multiple wins as a pitcher the same season in which he had double-digit home runs.
Historic Feat
Double-digit home runs and multiple pitching win seasons
2018 Shohei Ohtani
1921 Babe Ruth
1919 Babe Ruth
1918 Babe Ruth
1888 Jimmy Ryan
1887 Jimmy Ryan
1886 Harry Richardson
The Angels went on to win 7-4 on Friday, paying off at +220 against the American League Central-leading Indians.
"I felt like I was in good shape from the outset today," Ohtani told reporters after the victory. "(The first homer) flew right in the direction I was aiming. The angle (of the second) was good, too. I thought it would go long as soon as I hit it."
The feat is even more remarkable because of an injury that Ohtani suffered in June. He had a ulnar collateral ligament Grade 2 sprain in his pitching arm. It was feared he might need Tommy John surgery and be lost for the year, but he has been able to still perform as a designated hitter, though he won't pitch again this season.
Second Coming of Babe Ruth?
When Ohtani was introduced to the media back in December he was being billed as the next Ruth and his contract reflected that. The Angels paid him the maximum they could for an international prospect under 25. He got $2.3 million in salary, and another $3.5 million in a signing bonus.
A 100-mph fastball, and a slider that was billed as one of the best in the league made baseball executives salivate. He spent 2017 battling an ankle injury, but in 2016 in Japan, Ohtani posted a 1.86 ERA with 174 strikeouts in 140 innings while hitting .322 with 22 homers in 382 plate appearances as a part-time designated hitter.
Ohtani resisted the comparisons to one of the best players of all time, telling the media in December that he has a long way to go to reach that distinction.
"I'm honored to be compared to Babe Ruth, but in no way do I think I am at his level," Ohtani said. "I hope to one day get as close to him as possible."
Slipping in MVP Race
When the season started oddsmakers were a bit skeptical about his abilities, and it showed in the odds posted for him to win Rookie of the Year and Most Valuable Player. The wait-and-see approach didn't last long, however.
BetDSI had the two-way player at +10000 to win MVP before the season began and adjusted their odds in April to +150, making him the favorite. The Westgate also dropped its odds to +400, but teammate Mike Trout was the favorite at +150.
In the ROY race, Ohtani began as the fourth pick at 9/1, behind Willie Calhoun (5/1), Willye Adams (6/1), and Franklin Barreto (15/2). Now Ohtani has leaped to the top of the rookies at 4/1.