Mike Trout seemingly comes into every season as the odds-on favorite to win the American League Most Valuable Player award. Even coming off what was, arguably, his worst full season in the majors, oddsmakers still see the Los Angeles Angels superstar as the man to beat in the AL MVP race.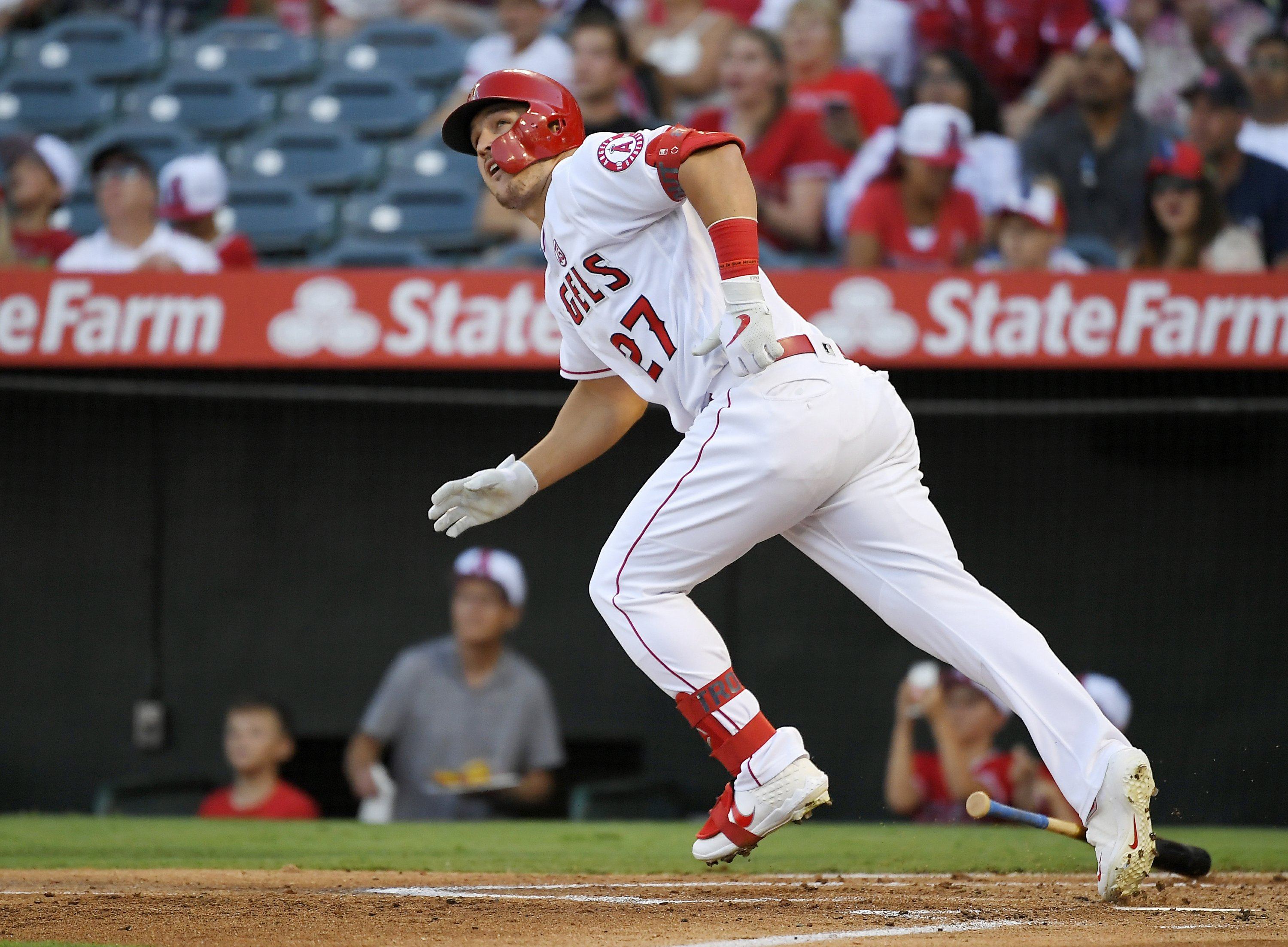 BetMGM lists Trout at +200 odds to win the AL MVP, by far the shortest number of anyone on the board at the sportsbook.
Trout continues to put up MVP numbers
Trout finished in the top five of the league's MVP voting in every season since his second in 2012. He's only finished outside the top two twice: when he was fourth in 2017, and fifth last year.
Trout hit .281 with 17 home runs and 46 RBIs in just 53 games last year, putting up an OPS of .993. Most other players would kill to put up numbers like those, but they actually represented a bit of a dip for the 29-year-old outfielder.
---
AL MVP Odds (via BetMGM)
Mike Trout: +200
Alex Bregman: +1000
Aaron Judge: +1000
Jose Ramirez: +1200
Anthony Rendon: +1200
Matt Chapman: +1500
Jose Abreu: +2500
Yoan Moncada: +2500
Luis Robert: +2500
Gleyber Torres: +2500
---
Nonetheless, Trout remains the consensus best player in baseball. He's still in the prime of his career and has never truly had a down year. So while it's far from a sure thing that he'll be the AL MVP in 2021, there's nobody more likely to be in the mix.
The only real question is whether or not Trout's success will finally translate to wins for the Angels. Trout says that he would like to see those questions go away.
"I hear it every year. The only way to change that is to get to the playoffs, now matter how that is," Trout told reporters at spring training. "I'm trying to get to the playoffs. We all are. If that's not the mindset, you shouldn't be here. We've got one goal. That's to get to the playoffs and win a World Series here."
Bregman, Judge look to stay healthy in 2021
Behind Trout, Alex Bregman (+1000) and Aaron Judge (+1000) share the second spot on BetMGM's AL MVP board. Both are supremely talented, but will have to stay on the field in order to contend for the award.
Bregman is coming off a down season with the Astros. The infielder hit just .242 with six home runs in 42 games, missing 17 contests with right hamstring issues. Bregman tweaked his hamstring again this winter, preventing him from working out so far this spring.
"You know how hard he works," Houston manager Dusty Baker told reporters. "We my have to monitor his work for his own sake, because this guy works. His hamstring is sore. Again. We've just got to take care of him."
Meanwhile, Judge says he's planning to take steps to keep himself on the field for the New York Yankees this year after playing just 28 games in 2020 due to a right calf strain.
"Over the years, you learn to work a little smarter, not harder," Judge told reporters. "With my big body, 275 [pounds] diving over 162 games, it does a lot of wear and tear. It comes back to just playing a little bit smarter."
Jose Ramirez, Anthony Rendon, and Matt Chapman all enter the season as leading AL MVP contenders as well. Defending MVP Jose Abreu stands as a +2500 pick, but will get a late start to his preseason after testing positive for COVID-19, according to Chicago White Sox general manager Rick Hahn.