Who's your American League MVP pick? The eight-time All-Star and best player from the last decade, or the sleeping giant in pinstripes? According to a recent update by DraftKings, oddsmakers peg Mike Trout (Los Angeles Angels) at 2/1 odds and Aaron Judge (New York Yankees) at 8/1 odds to win the 2020 AL MVP award.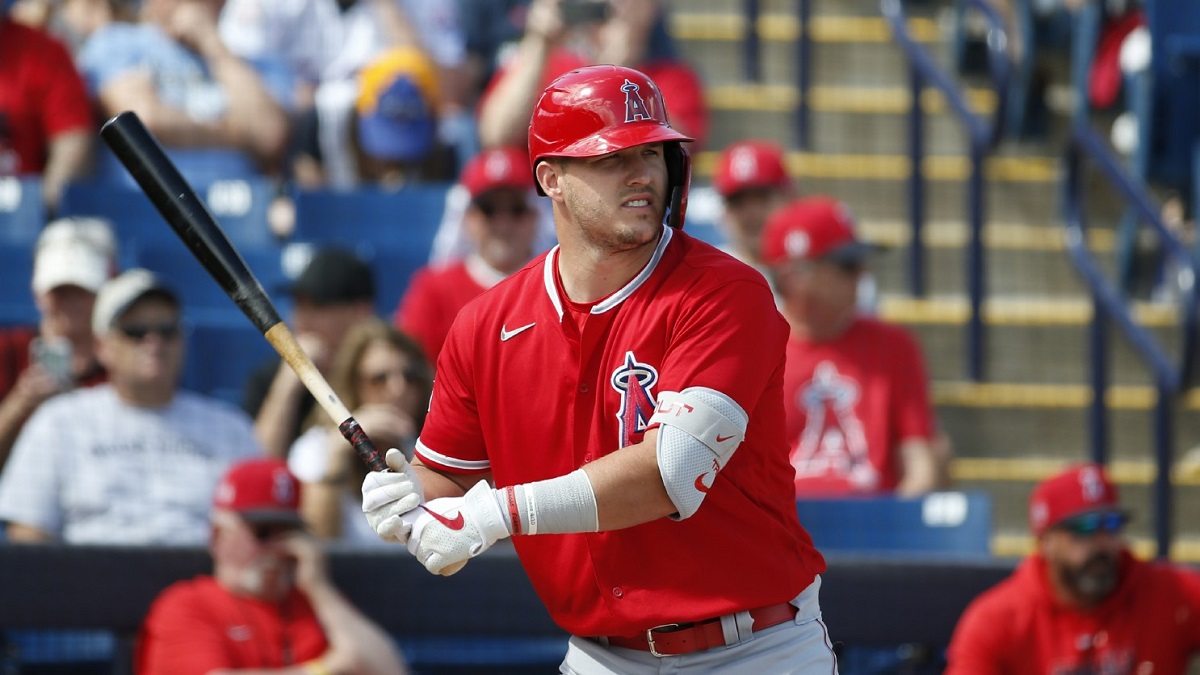 Trout, the reigning AL MVP and three-time winner, jacked 45 home runs in 134 games last season for the Angels. He set a personal record with the most dingers in a season, and was on pace for 50 homers before he injured his foot. Trout missed the last couple of weeks in September after season-ending surgery. Oddsmakers slate Trout as the clear-cut favorite to win back-to-back MVP titles.
If Judge can fade injuries this season, he could secure the AL Home Run crown. Judge is the second-highest player on the AL MVP futures board at +800 or 8/1 odds.
2020 AL MVP ODDS
Mike Trout +200
Aaron Judge +800
Francisco Lindor +1000
Anthony Rendon +1400
Alex Bregman +2000
Gleyber Torres +2000
Matt Chapman +2000
Josh Donaldson +2000
Rafael Devers +2500
Jose Ramirez +2500
Shohei Ohtani +3000
Yoan Moncada +3000
Two-way player Shohei Ohtani from the LA Angels missed the end of last season with a knee injury. As a rookie, he hit 22 home runs in 104 games. Last season, Ohtani focused on hitting exclusively. He hit 18 home runs in 106 games and slashed at .286/.343/.505.
Fans on the south side of Chicago have a lot to look forward to this season. The White Sox are a popular pick to turn heads thanks to the return of Yoan Moncada. The ChiSox star missed time after testing positive for coronavirus. Last season, Moncada hit .315 with 25 homers in 132 games.
Judge or Torres?
Judge almost won the MVP in 2017 when he set a MLB record for the most home runs by a rookie with 52. However, injuries in the last two years limited the slugger to 27 dingers in the last two seasons. Judge missed 110 games since his rookie season with a fractured hand in 2018 and an oblique injury in 2019.
If Judge can remain healthy, then he's a worthy pick for MVP. Judge missed spring training after a fractured rib failed to heal in the offseason. The delayed season allowed him much-needed time to convalesce.
If you're looking for a value pick, then take a flier on Gleyber Torres. He's not as monstrous as Judge, and he doesn't smash tape-measure moonshots like his teammate Gary Sanchez. Instead, Torres flies under the radar in a lineup that also includes former home run king Giancarlo Stanton and DJ LeMahieu.
"Gleyber is so far ahead where I was at during his age," said Aaron Judge. "When I was 22, I was still playing college ball. And here he is, crushing it every day."
In 2018, Torres hit 24 home runs and drove in 77 RBI in 123 games as a rookie. Last season, Torres smacked 38 home runs and drove in 90 runs. He slashed as .278/.337/.535.
At 20/1 odds, Torres offers up tremendous value as an AL MVP candidate.
Torres destroyed Baltimore Orioles' pitching last season. For a good chuckle, here's a cut of all of the home run calls made by Orioles' announcer Gary Thorne.