Serena Williams hasn't played in a tennis tournament since tearing her right hamstring in her first-round match at Wimbledon this June. Now, the American star has confirmed that the injury will keep her out of the US Open as well.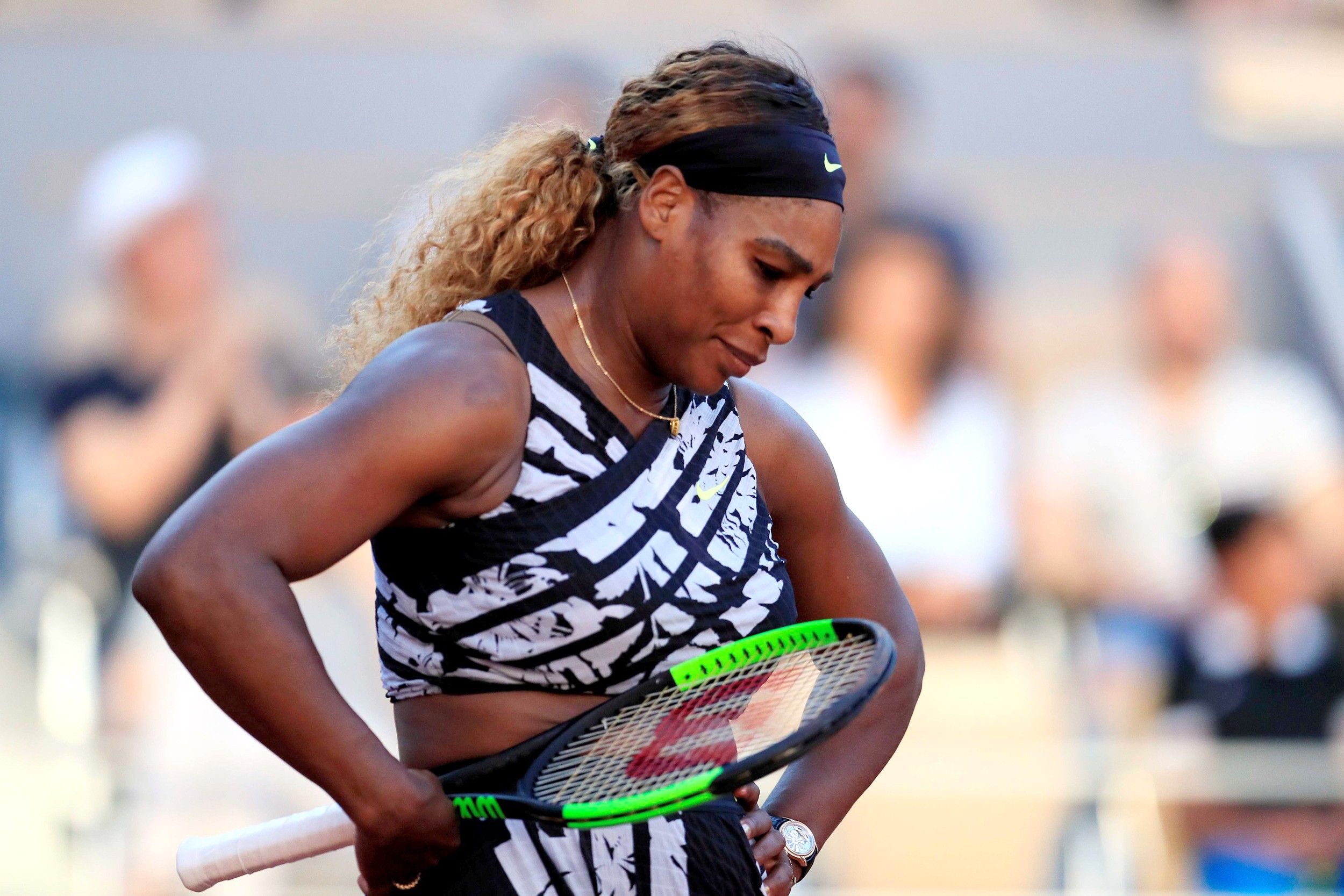 Williams posted the news on her social media outlets on Wednesday.
Williams joins list of stars out of US Open
The 39-year-old joins a list of top players who won't be playing in New York beginning on Monday. Roger Federer, Rafael Nadal, and Dominic Thiem are all skipping the men's event, solidifying Novak Djokovic as the clear favorite to complete his calendar-year Grand Slam.
Williams' withdrawal won't have the same impact on the women's US Open odds, as she wasn't widely expected to play, and wouldn't have been at 100% under the best of circumstances. But the decision does rob the tournament of even more star power.
"After careful consideration and following the advice of my doctors and medical team, I have decided to withdraw from the US Open to allow my body to heal completely from a torn hamstring," Williams wrote. "New York is one of the most exciting cities in the world and one of my favorite places to play – I'll miss seeing the fans but will be cheering everyone on from afar."
Williams has won the US Open women's singles title six times, though she last did so in 2014. Those championships make up a large part of her record 23 open-era Grand Slam titles. Williams has been seeking a 24th Grand Slam, which would tie Margaret Court for the most all-time.
While Williams hasn't won a Grand Slam title since the 2017 Australian Open, she has come close. She made the finals of Wimbledon and the US Open in both 2018 and 2019. She reached the semifinals of the US Open last year, and did so again in Australia in 2021.
Barty, Osaka favorites in Flushing
FanDuel Sportsbook rates world No. 1 Ashleigh Barty as the +360 favorite to win the women's US Open title. Barty is coming off of a victory at Wimbledon, her second career Grand Slam title. Naomi Osaka (+500) follows closely as the second choice. Osaka is the defending US Open champion, and also won the title there in 2018.
---
Women's US Open Odds (via FanDuel Sportsbook)
Ashleigh Barty: +360
Naomi Osaka: +500
Iga Swiatek: +1100
Bianca Andreescu: +1400
Cori Gauff: +1400
Aryna Sabalenka: +1400
Simona Halep: +1400
Karolina Pliskova: +1600
Garbine Muguruza: +1800
Barbora Krejcikova: +2200
---
The US Open will now become the first Grand Slam tournament since 1997 in which none of Williams, Federer, or Nadal will appear. With Williams and Federer nearing the end of their careers – and Nadal only a few years behind them – the sport of tennis may be looking to build a stable of younger stars in the near future.
Djokovic stands as the -140 favorite to win the men's US Open tournament, ahead of Daniil Medvedev (+470) and Alexander Zverev (+600).