Rachel Homan's Ontario team and Kerri Einarson's Team Canada each emerged from Pool A with only a single loss to lead the field of eight teams advancing to the Championship Pool at the Scotties Tournament of Hearts.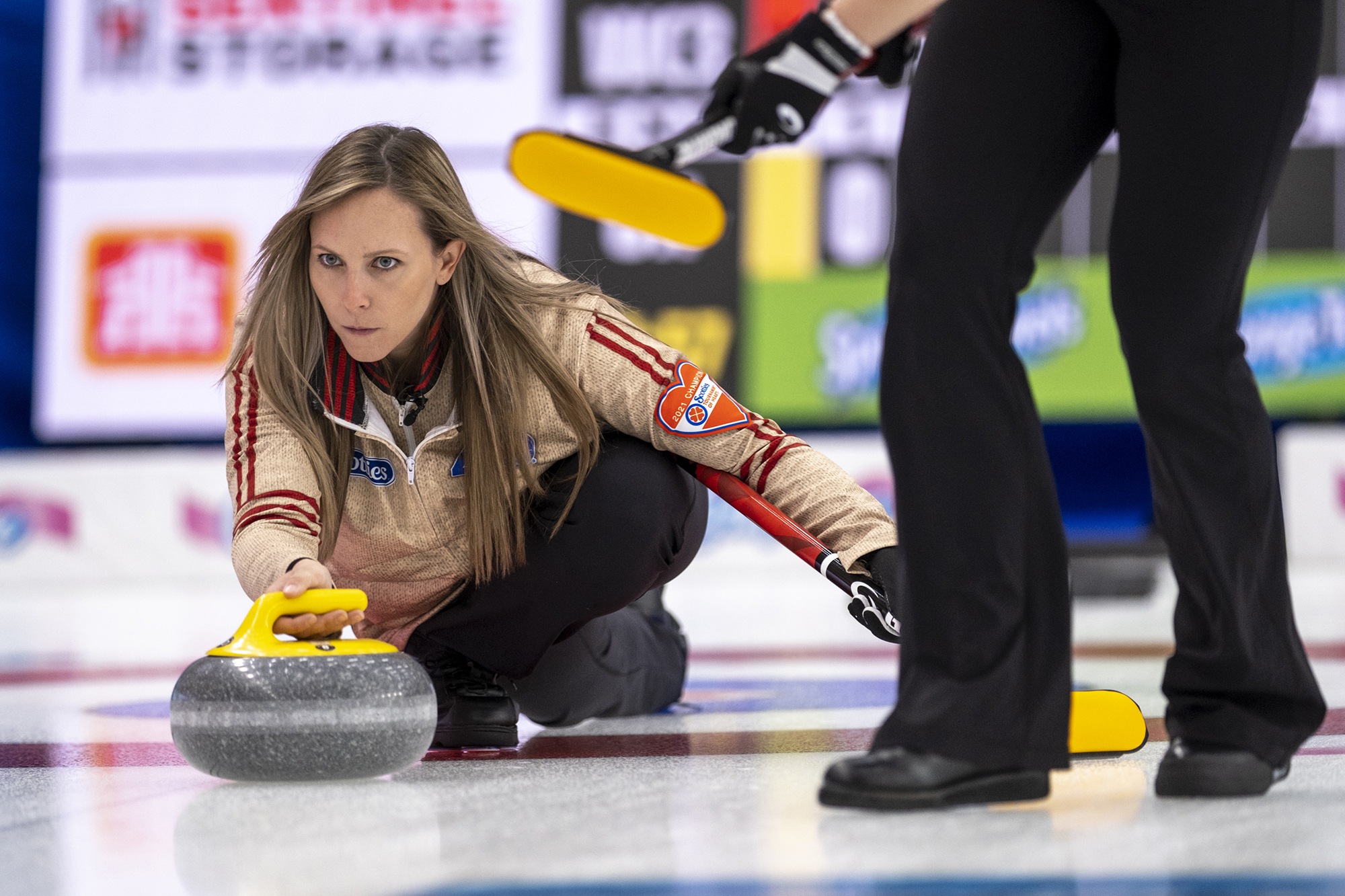 In Pool B, Saskatchewan, Manitoba, and Quebec each finished with 6-2 records to advance to the next round of the Canadian women's curling championship.
Homan beats Einarson in critical matchup
In the end, each team with three or fewer losses advanced through to the next round of play. That group included two wild-card teams – Beth Peterson's rink, as well as the Chelsea Carey-led Team Fleury – and Laura Walker's team out of Alberta.
The records that teams take into the Championship Pool carry over. And with only the top three teams making the playoffs – with the top seed earning a bye straight to the final – staying near the top of the pack is extremely important.
That made Thursday's Scotties clash between Homan and Einarson critical, even if both teams had already clinched advancement to the next round. Einarson came into the battle undefeated, while Homan had suffered a loss to Kerry Galusha and the Northwest Territories team, which narrowly missed out on advancement with a 4-4 record.
---
Scotties Odds – Tournament Winner (via Coolbet)
Ontario (Homan): +150
Canada (Einarson): +200
Manitoba (Jones): +400
Saskatchewan (Anderson): +600
Quebec (St-Georges): +1000
Wild Card 1 (Fleury/Carey): +1000
Alberta (Walker): +1400
Wild Card 3 (Peterson): +1900
---
Homan and Ontario got the best of Team Canada in a 7-4 win, evening up their records and giving Homan the head-to-head tiebreaker.
"It's obviously very huge for us to be at the top and make sure our records are the same going into the championship round," Homan said, via the Toronto Sun. "There's a huge battle ahead through in the championship round and there will be tons of good games. Every game is gonna be crucial from now on."
Homan now stands as the +150 favorite to win the Scotties, according to online sportsbook Coolbet, with Einarson at +200.
St-Georges surprises at Scotties
One of the best stories of the Scotties thus far has been the young team from Quebec. 23-year-old Laurie St-Georges leads the team, which went 6-2 in pool play, and which remains squarely in contention for a spot in the playoffs.
Do you see the resemblance?

Laurie St-Georges has been told she looks like a certain movie character who is very comfortable with ice ❄️ @CurlRockStars #CBCCurl

Watch along live: https://t.co/Afe1UvPMcu pic.twitter.com/KLmUnBx4S5

— CBC Olympics (@CBCOlympics) February 23, 2021
"We had no expectations. We're just coming here, playing our games and having fun," St-Georges said, via the CBC. "I'm actually playing my best event and my only event of the year. So it's pretty amazing."
For the Championship Pool, teams will only play the four teams who advanced out of the other round-robin group, adding those results to their existing records. That leaves precious little time for teams that already have three losses to make up ground. With only three teams making the playoffs, even a fourth loss might virtually eliminate a rink from contention.
The Scotties Championship Pool begins play on Friday afternoon. In the first round of games, Homan faces off against Team Fleury, with replacement skip Chelsea Carey likely needing a win to stay in the playoff mix. Homan comes in as a strong -370 favorite over the Wild Card team (+255).