Chelsea Carey will try to lead Canada past a field of 13 teams to win its third straight title at the World Women's Curling Championship, which begins on Saturday in Silkeborg, Denmark.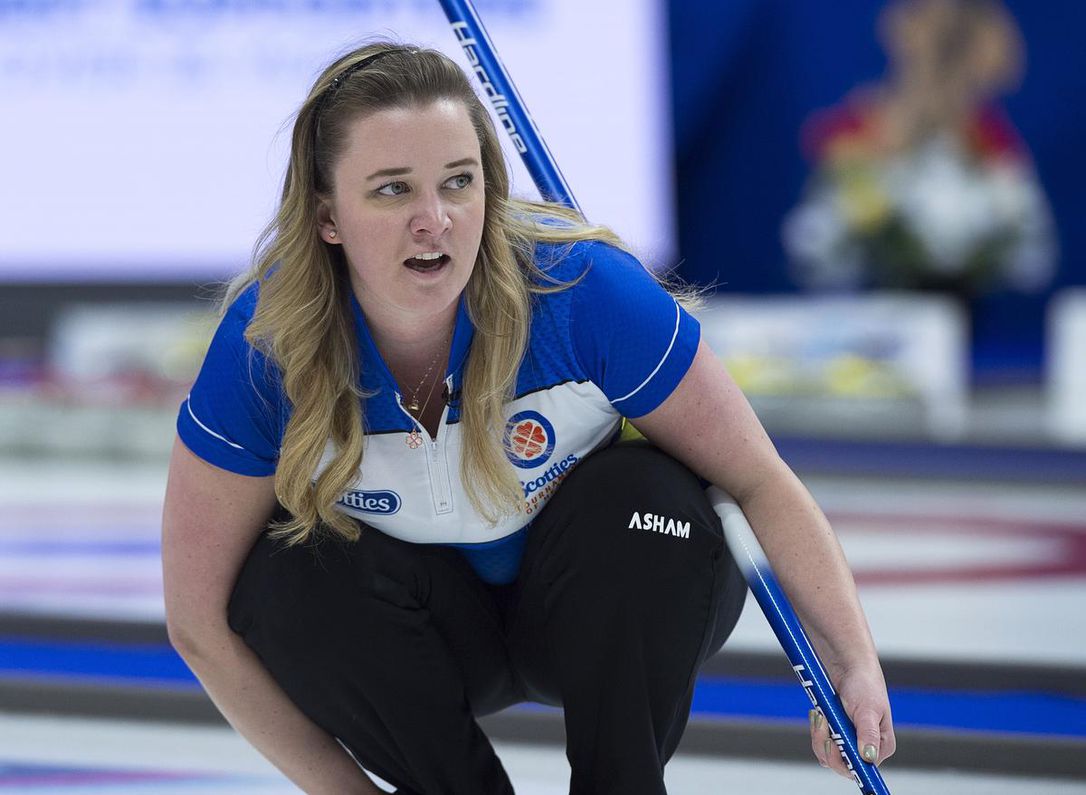 Carey's team earned the right to represent Canada at the world championship thanks to her victory at the Scotties Tournament of Hearts last month.
Carey Hopes Worlds Experience Pays Off
This is the second time Carey has represented Canada at Worlds, having previously done so in 2016. In that appearance, Canada finished fourth – the only time in the past eight years a Canadian team has failed to medal at the event.
The 34-year-old Carey says that she feels she might have an easier time in her second attempt, thanks to having already experienced Worlds once before.
"It's not anything specific, it's knowing what to expect and knowing what it's gonna feel like," Carey told the Vancouver Sun. "No one can tell you that. Experiencing it is irreplaceable. Just going in, knowing how it's going to feel is going to be helpful."
In her second attempt at earning a world title, Carey is bringing a brand new team with her, including third Sarah Wilkes, second Dana Ferguson, and lead Rachel Brown.
"It's so humbling and it's just such a privilege to wear the Maple Leaf on your back and get to represent Canada," Wilkes told Sportsnet. "There's pressure associated with it, for sure, because you want to bring home the gold for Canada. That's what everyone expects."
It's certainly what oddsmakers seem to expect. While we've talked in the past about how curling odds aren't widely offered, Worlds generates a bit more betting interest, with several sportsbooks allowing their customers to bet on who will win the tournament. At Bovada, Canada is an overwhelming -180 favorite to take home the title.
Hasselborg Coming Off Olympic Gold
But that may be more about Canada's reputation as a dominant curling power than a detailed analysis of the teams involved. Carey's team is only ranked sixth on the World Curling Tour, with two higher-ranked teams also in the field: Sweden's squad, led by Anna Hasselborg (second in the world rankings), and Switzerland, skipped by Silvana Tirinzoni (fourth).
A strong argument could be made that Sweden (+400) should be regarded as the favorite. Hasselborg won Olympic gold for Sweden at the 2018 Winter Olympics, and finished as the runner-up at last year's Worlds. Her team has also won two Grand Slam events this season, though they failed to qualify for the playoffs at the Canadian Open in January.
Bovada also lists Switzerland (+600), Japan (+800), and Russia (+1000) as likely contenders. But curling betting odds can vary tremendously between sportsbooks, as the niche nature of the sport can make it difficult for oddsmakers to set tight lines and prices.
We've previously quoted odds from Sports Interaction, a Canadian-facing betting site that more frequently takes action on curling competitions. Their odds for Worlds differ significantly from those at Bovada: while Canada (+154) is still a slight favorite, Sweden (+160) is given a virtually equal chance of winning the tournament, followed by Switzerland (+495), Russia (+709), and Scotland (+1200).
The final of the 2019 World Women's Curling Championship is scheduled for March 24.