Eighteen teams will compete for the women's curling championship of Canada beginning on Friday in the 2021 Scotties Tournament of Hearts at Canada Olympic Park in Calgary.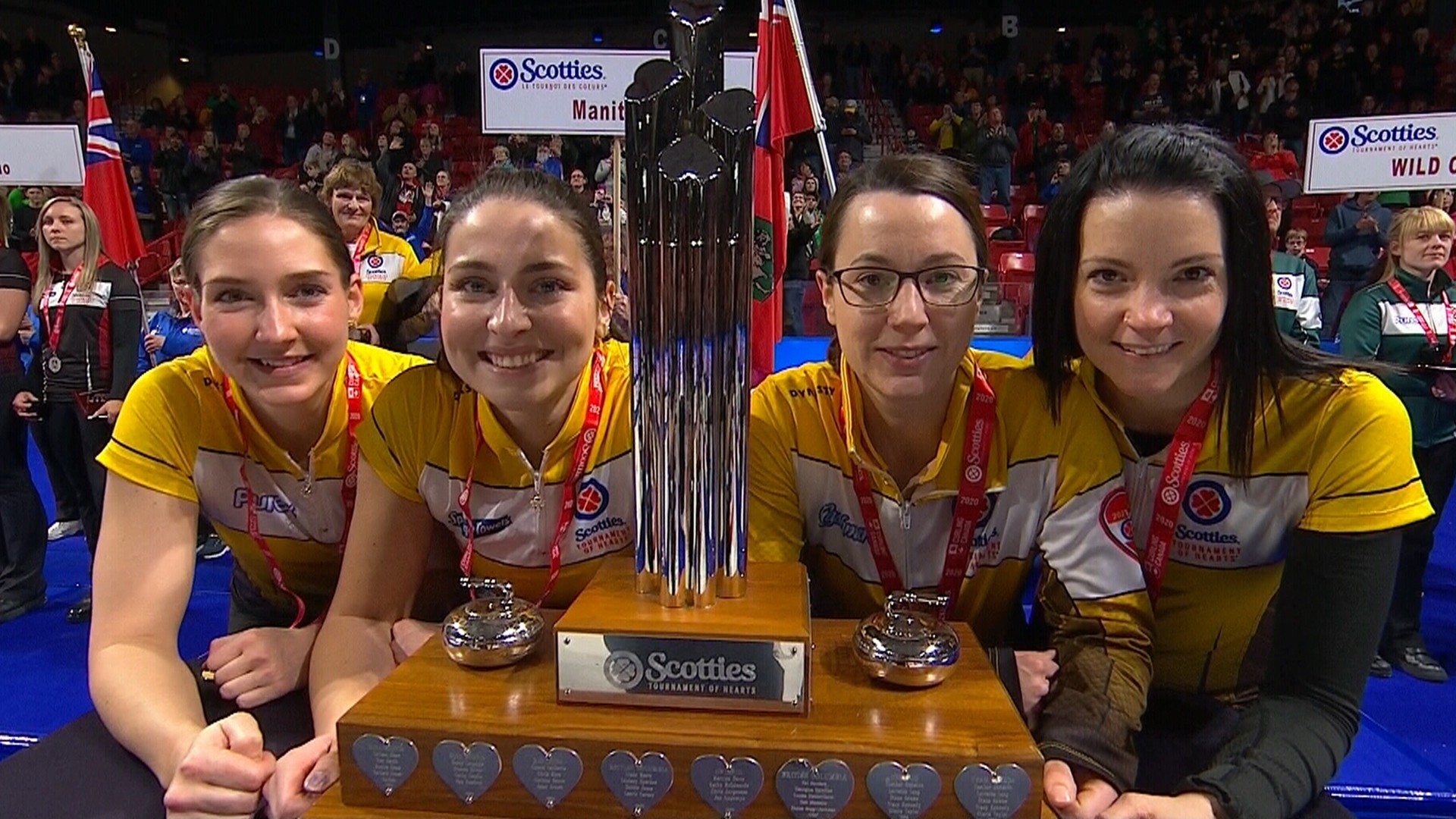 The COVID-19 pandemic led to the larger field and the venue, which will host a series of major curling events in a bubble environment.
Scotties Expands to Accommodate Pandemic Issues
That means spectators won't be able to attend the Scotties this year. In addition, many provinces weren't able to hold playdowns to determine representatives. That led Curling Canada to select three wild-card teams rather than just one in an attempt to include as many worthy contenders as possible.
As a result, the 18-team field now consists of two, nine-team pools. Each team will play a full-round robin within its group, with the top four finishers advancing to a championship pool. Records will carry over, and teams will play the four qualifiers from the other pool to complete a modified round-robin. The top team will then advance directly to the final, with the second- and third-place teams facing off in a semifinal.
---
Scotties Tournament of Hearts Odds (via Coolbet Sportsbook)
Team Canada (Einarson): +180
Team Manitoba (Jones) +275
Team Ontario (Homan): +285
Wild Card 1 (Team Fleury/Carey): +420
Team Alberta (Walker): +650
Team Prince Edward Island (Birt): +900
Wild Card 2 (Zacharias): +1200
Team British Columbia (Brown): +1300
Team Saskatchewan (Anderson): +2300
Wild Card 3 (Peterson): +2400
Team Northwest Territories (Galusha): +3000
Team Nova Scotia (Brothers): +3500
Team New Brunswick (Adams): +3700
Team Quebec (St-Georges): +3700
Team Northern Ontario (Burns): +3800
Team Newfoundland & Labrador (Hill): +5500
Team Yukon (Eby): +6000
Team Nunavut (Eddy): +6500
---
Team Einarson comes back to the Scotties as the defending champion, having defeated Rachel Homan's rink 8-7 in the 2020 final. Now playing as Team Canada, the Manitoba team enters as the +180 favorite to win a second straight title, according to Canadian-facing online sportsbook Coolbet.
Three multiple-time Scotties-winning skips sit right behind Einarson on the board. Six-time champion Jennifer Jones returns with Team Manitoba (+275) after a bronze medal finish as Team Wild Card last year. Three-time winner Rachel Homan leads Team Ontario (+285), a group that's always a threat to win any competition they enter. And Chelsea Carey has taken over as skip of Team Fleury (+420), with whom she'll try to add to her two Scotties titles.
Lack of Activity Could Breed Upsets
In a normal year, bettors might consider stopping there and picking a winner from that experienced group of prior Scotties winners. But the pandemic has crippled the curling community in many areas. Most teams have played few competitive games this season; some haven't had the chance to compete at all.
That could lead to unexpected results as teams try their best to shake off the rust.
"There definitely could be a few upsets happening," Einarson told the CBC. "Basically, every team is in the same boat. There are some teams in different provinces that have access to ice. For a few of us, we don't have that option."
That could potentially open the door for the next tier of contenders, such as Laura Walker's Team Alberta (+600), Team Birt out of Prince Edward Island (+900), or the other two Manitoban wild-card teams, Team Zacharias (+1200) or Team Peterson (+2400).
The new format and the chaotic qualifying may give this year's Scotties an unusual feel. But for organizers, just holding the tournament safely is a victory.
"If we get through the Scotties and everything is absolutely successful, we put everyone on the plane on March 1 to go home and everyone was healthy, then it shows our protocols worked," Nolan Thiessen, director of broadcast, marketing, innovation, and event presentation for Curling Canada, told the CBC.