Canada has already captured gold in the mixed doubles curling competition, and Kevin Koe's team got off to a quick 2-0 start for the country in men's play. But the most dominant Canadian team of all might be the one representing the nation in the women's curling event.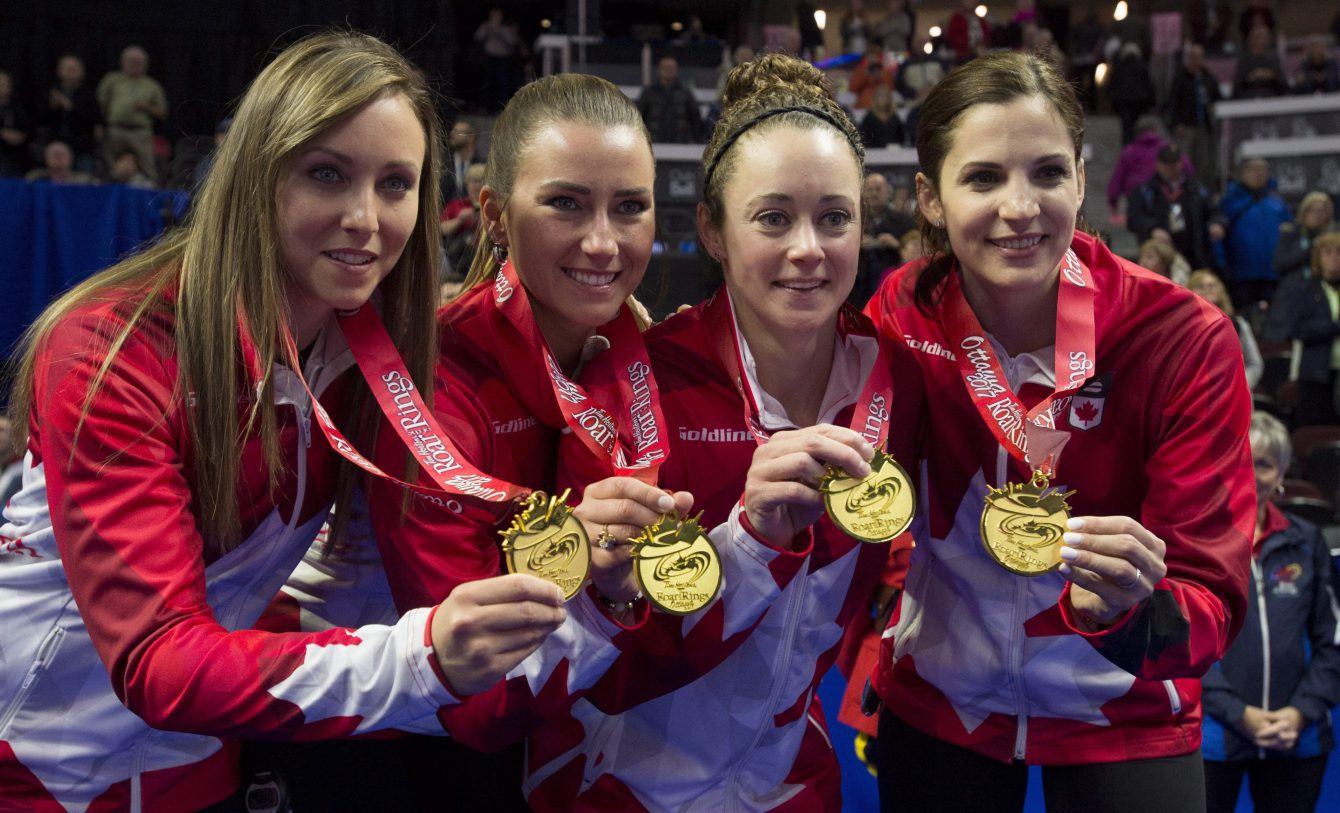 Led by Rachel Homan, the Canadian team is an overwhelming favorite to win gold at the PeyongChang Winter Olympics. Though she is just 28 years old, Homan has already won three Canadian championships as a skip, and won the 2017 world championship without losing a single game. Out on tour, she has won six Grand Slam of Curling events.
Gold Rush
All that adds up to a team that will be disappointed if they leave the Olympics with anything but gold medals. Oddsmakers agree, with Bovada listing Canada at -175 odds to win the tournament.
For Homan and her team, the key to success may be sticking with the same routine that has earned them so much success in the past few years.
"We don't have to do anything new or fancy to do really well here," said lead Lisa Weagle. "We have to be ourselves and remember all the little things that got us here."
If there's anything that could give hope to the rest of the field, it's the fact that Homan's team hasn't performed at quite as high a level as they might like on tour this season. In four Grand Slam events, the rink has failed to progress further than the quarterfinals, and twice failed to qualify for the playoffs.
Canada vs. the World
If Canada does show any signs of a letdown, there are a number of quality teams in the field who have the potential to challenge for the gold medals.
One likely challenger could be Sweden (+600), which started their round-robin campaign with a 9-3 win over Denmark. Led by Anna Hasselborg, the team is ranked third in the world, but has yet to win any Grand Slam events or be much of a factor in international competition.
Great Britain is listed at +800, and skip Eve Muirhead has had plenty of international success over the years. The four-time junior world champion also has two European Curling Championships and one world championship to her credit, and won bronze at the 2014 Winter Olympics in Sochi. They too got off to a strong start, defeating the Olympic Athletes from Russia (OAR) by a 10-3 score.
Silvana Tirinzoni may not have much international experience, but she does have a Grand Slam victory on her resume, and that should give her Switzerland (+1200) team hope that they could beat anyone in the field. OAR (+1200), Korea (+1600) and China (+1600) have all also enjoyed enough success on tour to believe they'll be in the running for a podium position.
But in the end, this tournament may come down to Canada and everyone else. But Homan says her team knows they can't take anything for granted.
"We know that we can't look to the end result now," Homan said. "We're just focused on what we need to do in every individual game."