Rachel Homan and Team Ontario will take on Kerri Einarson and Team Canada in the finals of the Scotties Tournament of Hearts in a repeat of last year's championship game.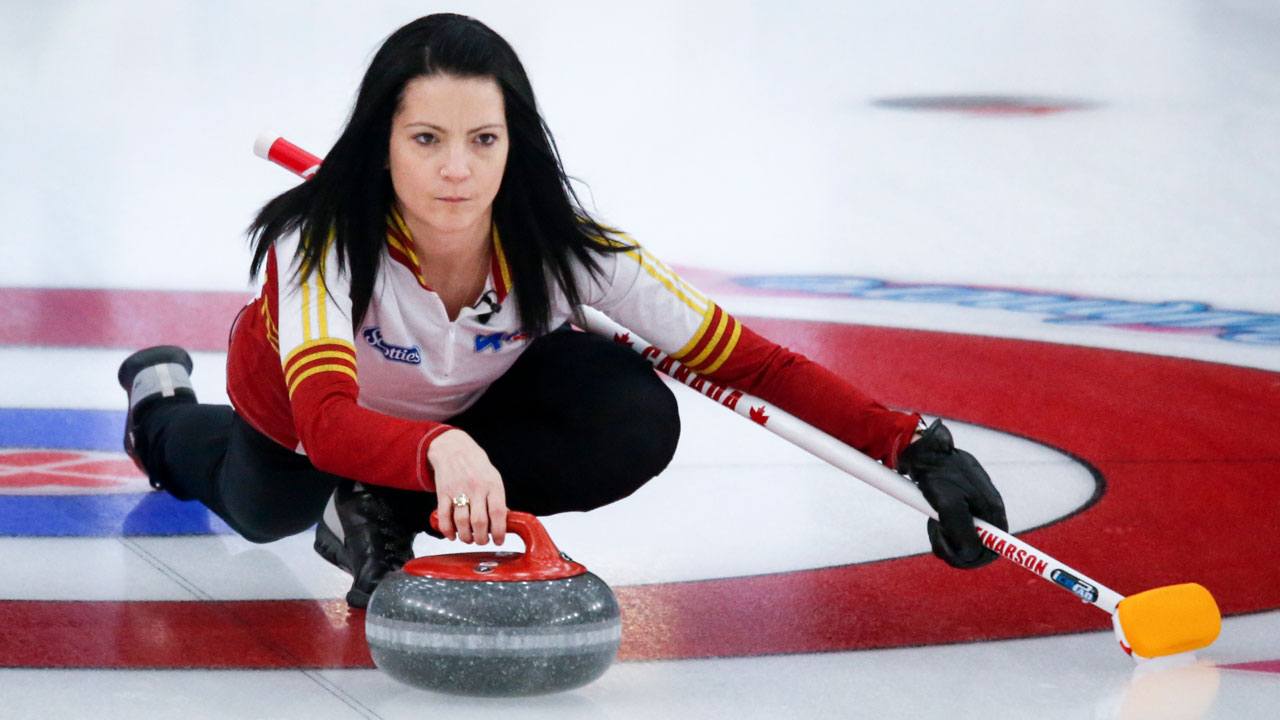 Einarson defeated Homan in an extra end last year, and will be looking to become the first back-to-back Scotties winner since Homan pulled off the feat in 2013 and 2014.
Head-to-head win gives Homan bye to final
Homan and Einarson dominated the round-robin portion of the tournament this year. Both finished Pool A play with identical 7-1 records and were deadlocked at 10-2 to take the top two spots out of the Championship Pool.
But Homan earned the top seed – and an automatic spot in the Scotties final – due to having defeated Einarson in their head-to-head matchup. That meant that Team Canada had to fight through a semifinal for the right to defend its title.
---
Scotties Finals Odds (via Coolbet)
Ontario (Homan): -111
Canada (Einarson): -111
Spread
Ontario (-1.5): +150
Canada (+1.5): -200
Total
Over 12.5: +100
Under 12.5: -133
---
The other semifinal position came down to a tiebreaker between Laura Walker's Team Albert and Jennifer Jones' Team Manitoba. Jones took a 6-3 lead after six ends, but Walker came back, scoring three in the 10th to win 9-8.
In the semifinal, Walker challenged Einarson early, with Team Canada holding a slim 3-2 lead heading into the fifth end break. But Alberta ran into trouble in the sixth end, with Einarson narrowly missing a shot for six, and still taking three to build a 6-3 lead. Another three-ender in the eighth caused Einarson to shake early, with Team Canada claiming a 9-3 win.
Scotties finals odds suggest tight matchup
That sets up a rematch between the Homan and Einarson rinks. Last year, Einarson dominated the early portion of the game, but Homan took two in the ninth and stole two more in the 10th to send the game to an extra end. Einarson held on by taking one with the hammer in the extra end to win 8-7 and claim her first Scotties title.
Homan is making her third straight appearance in the Scotties final, and has three titles in her career, though she has lost the final in each of the past two years.
Homan is also currently playing while eight months pregnant with her second child. Considering that, it may have been all the more important for Ontario to clinch the top seed and avoid playing any additional games on Sunday.
"Personally, it's pretty huge for me not to play three games tomorrow," Homan told reporters. "Thankfully the way it fell, we were able to get that bye, get some rest, get our feet up, and just prepare for the final tomorrow."
With the two best teams throughout the tournament battling in the final, sportsbooks see the matchup as a coin toss. At Canadian online sportsbook Coolbet, both Alberta and Team Canada are fetching identical -111 odds heading into the championship game.