Same game parlays have become an increasingly popular way to bet on major sporting events, with most online bookmakers in the United States now offering this option to bettors. And while you might associate these parlays primarily with football and basketball, the World Series also presents an opportunity to combine different markets to create more complex bets every night.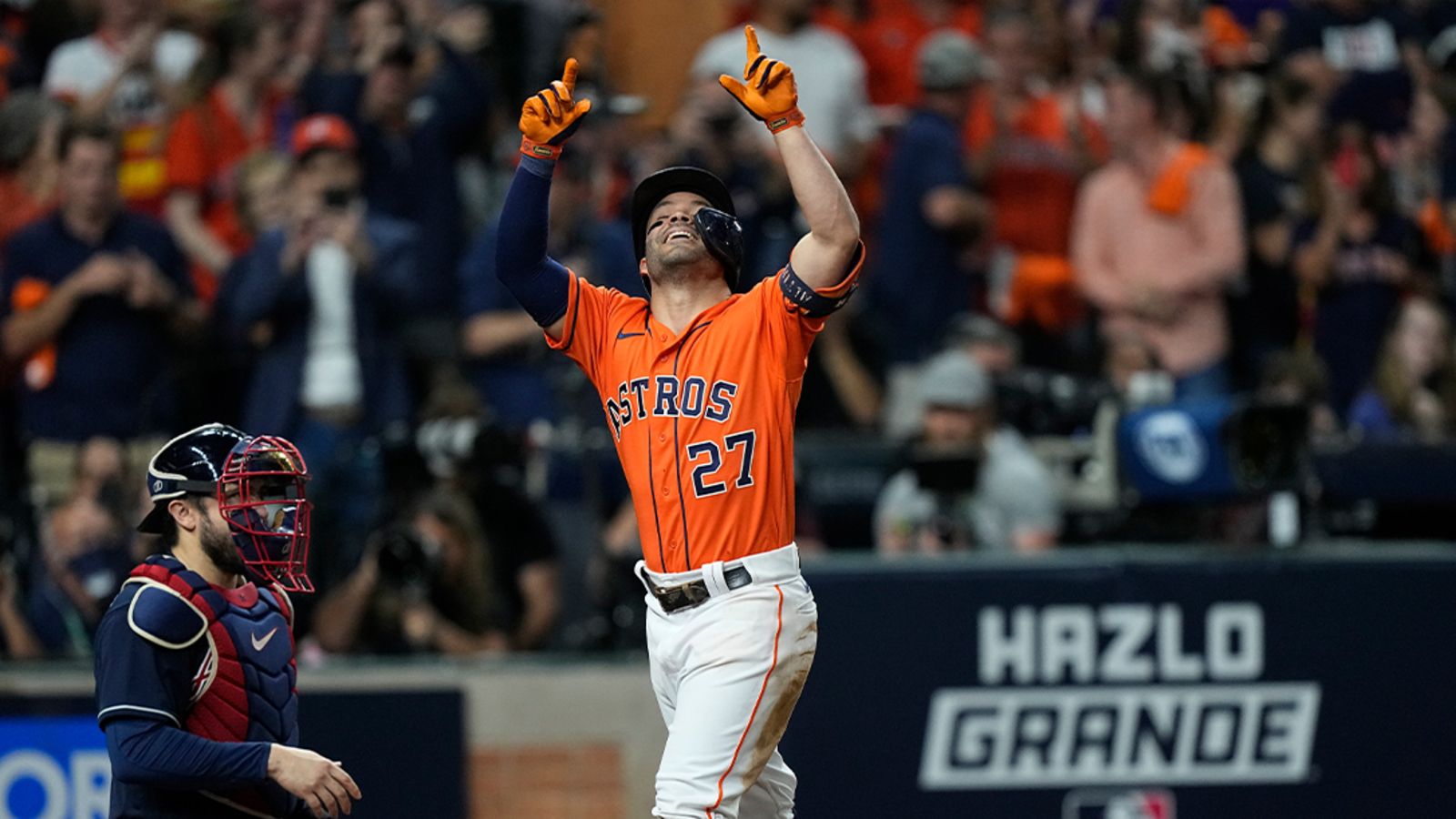 One of the most interesting aspects of these same game parlays is that they can involve correlated outcomes, meaning you can combine events that are likely to happen together.
Sportsbooks price correlations into parlays
Naturally, the sportsbooks know this too. You can't place a same game parlay on a batter to hit a home run and knock in at least one RBI – the second part of the bet is redundant with the first. In other cases, however, the interactions between bets are a bit more subtle.
At DraftKings, bettors can place wagers on alternate spreads and totals for each game of the World Series. For Friday's Game 3, you could take the Astros giving 3.5 runs at +350. You might also want to take a total of over 9.5 runs at +145.
Normally, a parlay featuring those two bets would return just over +1000 odds. However, the same game parlay only offers +650. This is for an obvious reason: if Houston wins by at least four runs, that increases the odds that there were many runs scored in the game. The key to same game parlays, then, is to decide whether you're still getting a big enough price even after you take those discounts into account.
One of the most popular ways to create a same game parlay is to combine various player props. Here too, correlated events play a role, though sportsbooks don't always discount them as much as you might expect.
Thousands hit popular Game 2 combo
For Game 3, DraftKings is offering -330 on Freddie Freeman to score a run, and +150 on Austin Riley to record an RBI. Normally, that equates to a +226 parlay. But Riley normally bats two slots behind Freeman, meaning that a Riley RBI is more likely if Freeman is on base. You can only get +200 on the same game parlay combination of those two events, but that may be a small price to pay given that you could check off both boxes with one timely Riley hit.
Not everyone is looking to squeeze every bit of value from their same game parlays, though. Sometimes, just combining events you think are likely is enough to make for a lucrative bet.
🚨 Popular SGP Hit 🚨

Almost 2k rode with this Popular #SameGameParlay from Game 2 of the #WorldSeries pic.twitter.com/tpjWVFRMdS

— FanDuel Sportsbook (@FDSportsbook) October 28, 2021
One example came in Game 2 of the World Series when nearly 2,000 people managed to hit the same four-way, same game parlay on FanDuel Sportsbook. Both starting pitchers hit their strikeout overs, while Freeman knocked in a run and Jose Altuve broke out with two hits. That was enough to pay out at +1735 – the kinds of numbers most casual sports bettors are looking for when playing these long-shot parlays.