Oregon's Sabrina Ionescu had eight assists in Friday's game, giving her a total of 1,005 NCAA career assists. With that performance, Ionescu has become only the second player in Division I history (men's or women's) to record 2,000 points and 1,000 assists. Now Ionescu is only 27 rebounds away from becoming the first player in NCAA history to reach 2,000 points with triple-digit assists and rebounds.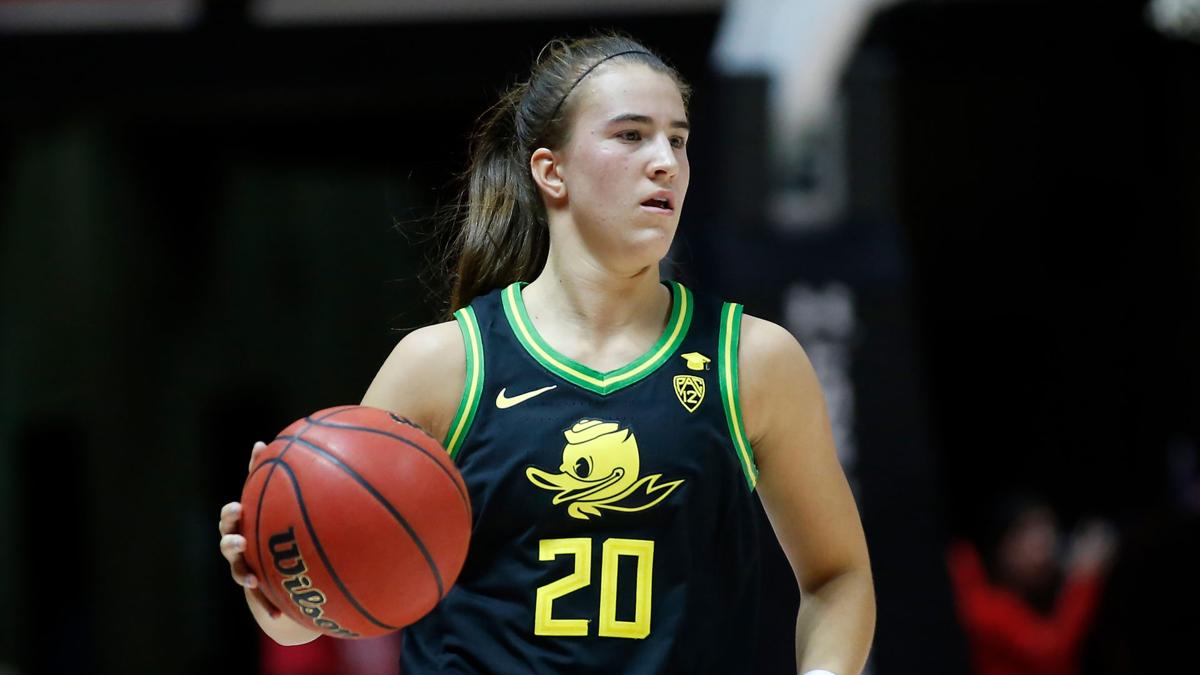 Friday's game wasn't the cakewalk its 80-66 score suggests. Going into the game, Oregon and UCLA were the top two teams in the PAC-12, and both were ranked in the top 10 nationally. While the Bruins' Ruthy Hebbard put on an amazing performance with 30 points and 17 rebounds, the night belonged to the Ducks and Ionescu.
With the win, the Ducks are 23-2. And with her eight assists, Ionescu clinched another NCAA milestone. Meanwhile, Ionescu's seven rebounds put her just 27 boards away from yet another record.
Ionescu and Vandersloot Got Assist from Same Coach
When Ionescu made her third assist against UCLA, she joined an elite club of two. The only other player to reach 2,000 points and 1,000 assists in their NCAA career was Courtney Vandersloot, who played for Gonzaga. Both Ionsecu and Vandersloot are guards, and both were coached by Kelly Graves.
"I've been lucky that for eight years of my career, I have had them as point guards. We have a system that allows them to play the way they do," Graves told the Associated Press. "They also have had elite talent around them that has made them better."
Vandersloot, who now plays for the Chicago Sky, made her mark in 2011. The only men's player to come close is Bobby Hurley, who scored 1,731 points and had 1,076 assists when he played for Duke.
Ionescu's Record Season Dedicated to Kobe
When Ionescu decided to stay at Oregon for her senior year, record keepers knew she'd keep them busy. After all, she'd already broken the record for the most career and single-season triple-doubles in NCAA history. But it's been a bittersweet season for Ionescu after the loss of her mentor and friend, Kobe Bryant.
Ionescu has dedicated her season to Kobe who wore the No. 24 jersey both in high school, and later, for the LA Lakers. After she recorded her 24th career triple-double, Ionsecu said, "I hope I can stay at 24 for the rest of the year."
#24 for you my guy!!! You will always have the best seat in the house🙏🏼🐍 https://t.co/nwjdkbKcN1

— Sabrina Ionescu (@sabrina_i20) February 8, 2020
Ionescu has averaged 8.7 rebounds per game this year. Meanwhile, the Ducks have five regular season games left and, potentially, many more in the postseason. So, it is likely that before Ionescu hangs up her college jersey, she'll become the first NCAA Division I player in history to record 2,000 points, 1,000 assists, and 1,000 rebounds.