When the Carolina Panthers let head coach Ron Rivera go on Tuesday, pundits immediately asked, who's the next NFL coach on the chopping block?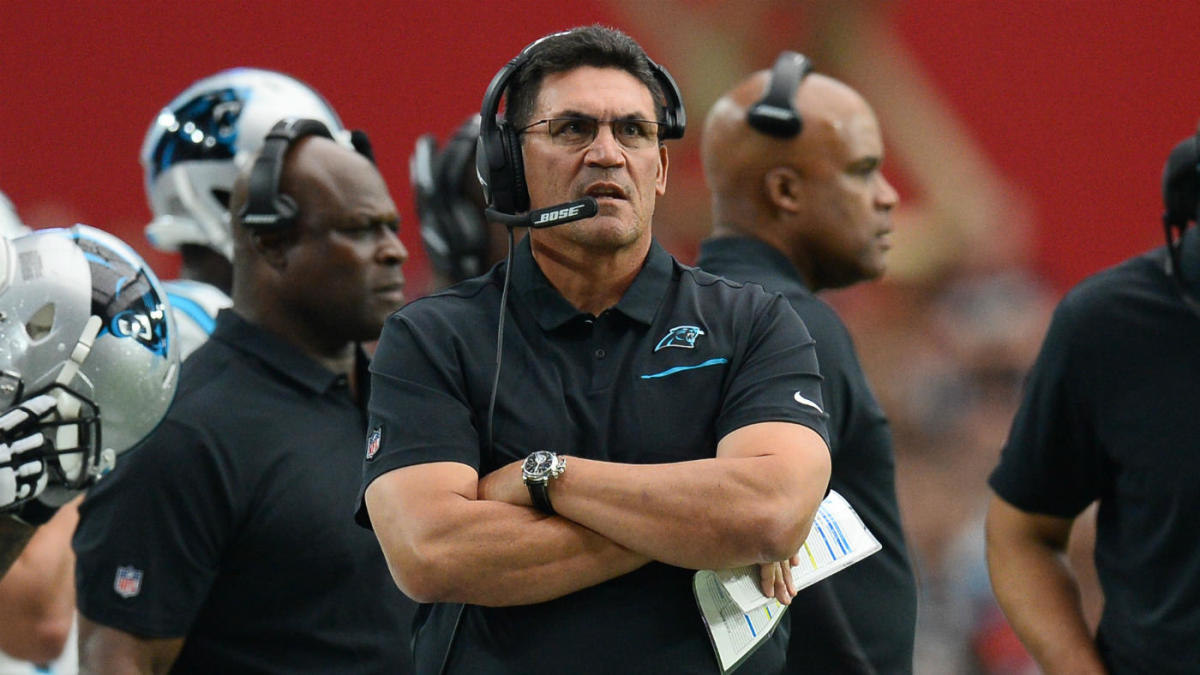 Rivera was a bit of a surprise. He wasn't on any of the betting boards to be the next coach fired.
Still, the Panthers decided it was time to move on from the nine-year coach. Carolina owner David Tepper said in a statement the firing is in the team's best interest.
"I believe this is the best decision for the long-term success of our team," Tepper said. "I have a great deal of respect for Ron and the contributions he has made to this franchise and to this community, and I wish him the best."
Who Succeeds Rivera?
BetOnline put out odds on his replacement soon after news broke that Rivera was out of a job. The leading candidate to replace him is Michigan coach Jim Harbaugh at 3/1. Harbaugh just lost for the fifth straight time to Ohio State, and is under fire at the university. He hasn't expressed interest in any other coaching position outside of Ann Arbor.
The next favorite is even more puzzling. Dallas coach Jason Garrett is at 5/1. Cowboys owner Jerry Jones has been rather cryptic about Garrett's future, but Garrett might be able to save his job with a deep playoff run. New England's offensive coordinator, Josh McDaniels, is the third choice at 7/2. McDaniels has been linked to several jobs since leaving the Patriots to coach at Denver in 2009. He lasted two seasons with the Broncos before being fired.
Black Monday is looming for a number of other NFL coaches who could soon be fired. Here's a look at who could be looking for work when the regular season ends on Dec. 29. The odds are courtesy of Bovada.
Likely to be Fired
Dan Quinn, Atlanta, Even Money
Atlanta has been one of the most underperforming teams this year, though Quinn is trying hard to save his job. After a six-game losing streak, the Falcons looked to get back on track with wins against New Orleans and Carolina.
It appeared Quinn righted the ship, but then, consecutive losses to New Orleans (in the rematch) and Tampa Bay put the team's record at 3-9. The Falcons were in the Super Bowl just four years ago.
Freddie Kitchens, Cleveland, 4/1
The only factor saving Kitchens right now is that, if fired, he would become the Browns' fifth ex-coach in seven years. There is no doubt, however, that the team has underperformed, and that Kitchens has had some serious miscues in game management.
Kitchens says he's not concerned with his job status, but with all the calls from fans and the media to fire him, Browns general manager John Dorsey may be listening.
Recently on the Hot Seat
Adam Gase, New York Jets, 4/1
Gase has the dubious distinction to be the first NFL coach in history to lose to two teams that were 0-7 or worse.
There have been successes, but with second-year quarterback Sam Darnold regressing, and a 4-8 record, the Jets are in jeopardy of falling into a tie for last in the AFC East with the 3-9 Dolphins. If that happens, Gase might be shown the door.
Anthony Lynn, Los Angeles Chargers, 4/1
Lynn is the newest addition to the list. For most of the early part of the season, he wasn't seen as a candidate to be the next NFL coach fired. Then came some disappointing losses, and before Lynn knew it, his team was tied with Denver for last place in the AFC West.
Quarterback Philip Rivers is in decline, and it has shown throughout the season. His performance might get pinned on Lynn, and management might decide this is a good time for both a new QB and coach.