Rick Pitino, one of college basketball's coaching icons who was fired at Louisville for allegedly taking bribes, said the scandal has made him "unhireable" and he is retiring. Pitino made the comments on ESPN's morning show on Wednesday in promoting his recently released book: Pitino: My Story.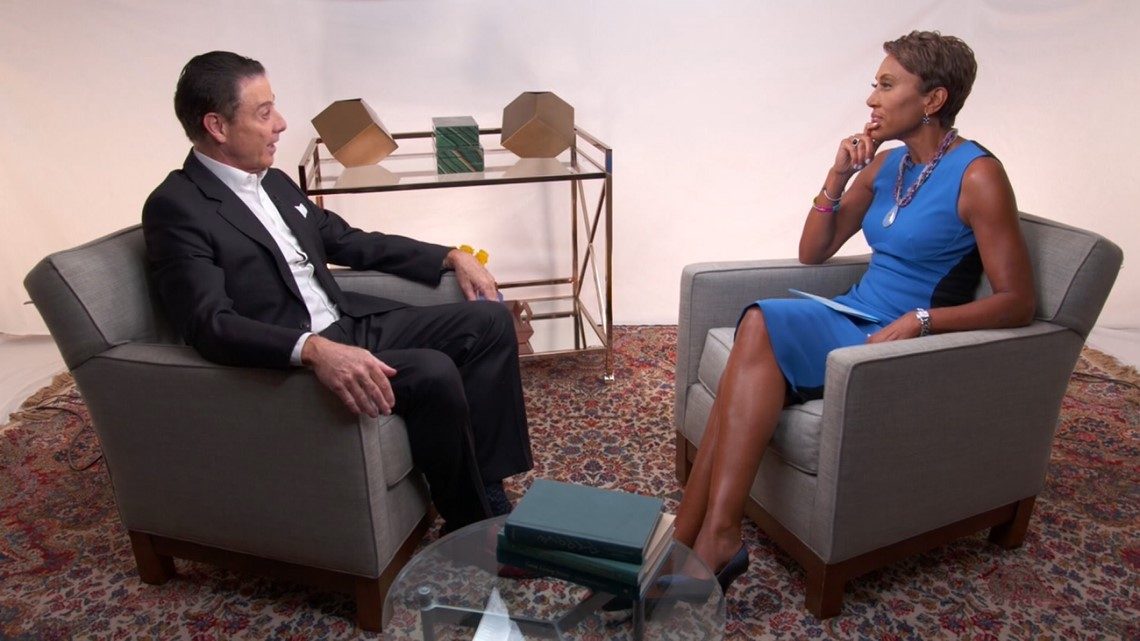 He followed that interview up with an appearance on "Good Morning America," and reiterated his comments to host Robin Roberts about being forced to retire, and if he thinks he'll coach again.
"I don't, it's over for me," Pitino said. "I know that. That's why I wrote this book."
In the book, Pitino spends the last chapter a bit more optimistic than he was Wednesday in regards to his career. He outlined six steps to "turn the tide against misfortune. He wrote that "you have to keep knocking on all the doors" and "not let anything deter you from getting the door open."
Scandal Rocked College Basketball
The door at Louisville slammed shut on Pitino in September of last year. The Cardinals coach, who led the team to the NCAA title in 2003 that was vacated this February by the NCAA, was accused by the FBI in September of last year of bribes involving star recruits and shoe apparel companies. The university fired him a month later.
Pitino was not named in a federal indictment that charged 10 people, including four college basketball assistant coaches, in conjunction with a corruption and fraud scheme, but it did implicate the Cardinals program in the illegal payment of a recruit.
The investigation came on the heels of another controversy that affected Louisville. It involved an assistant coach who reportedly hired prostitutes to have sex parties with players and recruits in the team's dormitory from 2010-2014. Pitino was slated to serve a five-game suspension for that episode when he was fired.
Don't Call Us, We'll Call You
Pitino spent most of the past 11 months trying to find employment, either with an NCAA or NBA team, but said he had no luck. He chronicled the search in his book.
"Since leaving Louisville, my agent has reached out when NBA openings have surfaced," Pitino wrote. "We couldn't even get an interview. I can't blame the general managers who turned me down. Louisville fired me so abruptly, it instantly created the impression that I must be guilty of something."
Pitino talked on ESPN about one job opening that he was interested in, but realized he had no chance of getting it.
"There was one job this past year, that I really did want," Pitino said. "They called the NCAA and the NCAA said, 'We're handcuffed. The FBI will not allow us to investigate, we can't give you a yes or no on Rick Pitino because we're not allowed to investigate.' I'm not really thinking about coaching again in the future because I'm not in control of that. I feel it's over for me."
Wanting to stay in basketball, Pitino has a podcast he is planning on doing, and wants to become a consultant to basketball programs, giving advice on how to undertake practices and workouts.
"All I'm interested in doing right now is motivating young athletes and programs and coaches, try to help them out," Pitino said, "and try to stay active in the game in that way."