The Iona Gaels (12-5) won the MAAC tournament and earned an automatic bid to March Madness. Rick Pitino, Iona's head coach, tied Tubby Smith and Lon Kruger as the only coaches in NCAA history to qualify for the March Madness men's college basketball tournament with five different teams.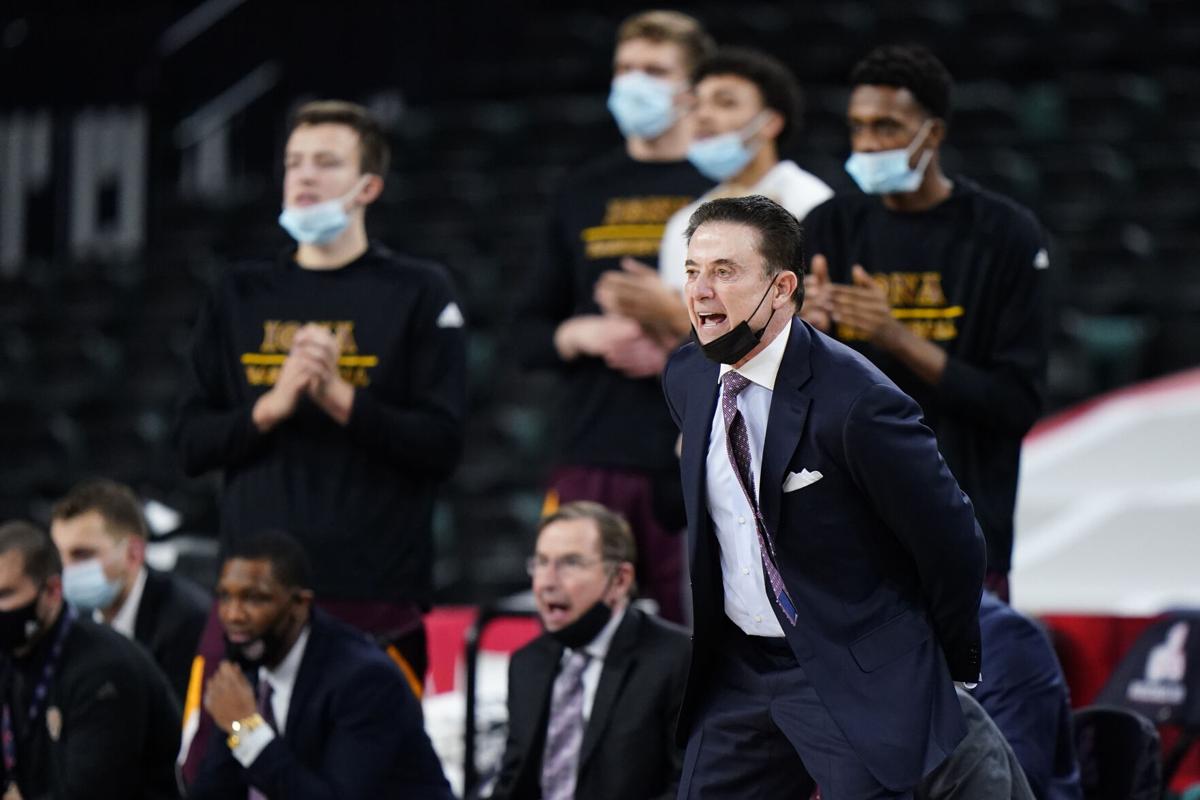 Pitino was a finalist for the UCLA job, but the Bruins tapped Mick Cronin to coach them instead. Without many opportunities available, Pitino accepted the job at Iona. Everyone involved knew that Iona was a stepping stone before a big-time program takes a flier on Pitino.
In the meantime, there's something to be excited about in New Rochelle, New York, because the Gaels qualified for March Madness under an experienced coach who knows how to survive and advance in the Big Dance.
---
Most Teams Coached in March Madness
| | | |
| --- | --- | --- |
| Rick Pitino | Tubby Smith | Lon Kruger |
| Boston U | Tulsa | Kansas State |
| Providence | Georgia | Florida |
| Kentucky | Kentucky | Illinois |
| Louisville | Minnesota | UNLV |
| Iona | Texas Tech | Oklahoma |
---
Pitino spent two stints in the NBA as a head coach, with his championship run at Kentucky sandwiched in between. He coached the New York Knicks between 1987 and 1989. He also coached the Boston Celtics between 1997 and 2001.
Tubby Smith, like Pitino, won a championship with Kentucky. Smith also coached Tulsa, Georgia, Minnesota, and Texas Tech to berths in March Madness. Lon Kruger also qualified for March Madness with five different teams: Kansas State, Florida, Illinois, UNLV, and Oklahoma. Kruger took Florida and Oklahoma to the Final Four, but never won a championship.
Pitino Pushing Iona
Iona got hot at the right time. After starting the season 2-3, Iona finished the season on a 10-2 stretch. They won six games in a row after dropping two conference games in a row back in mid-February.
Iona missed a couple of weeks of action due to COVID cancellations and postponements.
"For them to win four games coming out of [a] COVID pause and to do these things is remarkable to me," explained Pitino. "We're excited to be in the tournament. We haven't played that many games this year, and we're getting better with each game that we play."
Iona won four games in five days to secure the MAAC title.
"I told them I was packing eight suits," said Pitino. "We have a lot of dirty laundry, and we're heading to Indianapolis."
Defense was the key, as the Gaels held opponents to under 52 points in three tournament games.
Iona crushed Quinnipiac in the opening round. They edged out Sienna by three points in the quarterfinals. In the semifinals, the Gaels knocked out Niagara. In the finals, Iona didn't sweat much in a 9-point win over Fairfield.
Iona won the MAAC four times in the last five seasons, but was knocked out in the opening round of March Madness in each of those seasons. Iona hasn't won a March Madness game since Jim Valvano coached the team back in 1980.
Comeback Trail: Greece to New Rochelle
You've got to start somewhere. Pitino began his journey as an assistant head coach in Hawaii in 1974. From there, he landed an assistant coaching job with Syracuse in the mid-70s.
He started his head coaching journey with Boston University in 1978. In four seasons, Pitino went 91-51 and took his first team to March Madness.
In 1985, he filled the head coaching vacancy in Providence. He went 42-23 in two seasons, including the magical 1987 season in which Pitino and Billy "The Kid" Donovan went to the Final Four.
Kentucky hired Pitino in 1989 to turn around a program that got busted for recruiting violations by the NCAA. He went 219-58 in eight seasons with three Final Four appearances. Pitino and Kentucky won March Madness in 1996, and they were runner-ups the next season in 1997.
He guided Louisville to three Final Four appearances and a championship in 2013. He had to vacate the title due to NCAA sanctions.
During his exile from the NCAA, Pitino coached in Greece. At Panathinaikos, he won the Greek championship twice and the Greek Cup in 2019.
Pitino wanted the UCLA job, but had to settle on Iona. At least he got to return close to his New York City roots. Iona is located in New Rochelle, on the outskirts of New York City.
"I'm just really pleased to be at Iona," said Pitino. "I grew up on 26th Street, on the East Side of Manhattan. I lived in Queens, I lived in Long Island, I lived in Westchester when I was the Knicks coach. I'm New York strong all the way through, and it means a lot to be at Iona."