When last we saw Brooklyn Strong, the New York-bred gelding was finishing an uninspiring fourth in June's Pegasus Stakes at Monmouth Park. But now, the Kentucky Derby contestant returns after a six-month hiatus for Saturday's Alex M. Robb Stakes at Aqueduct.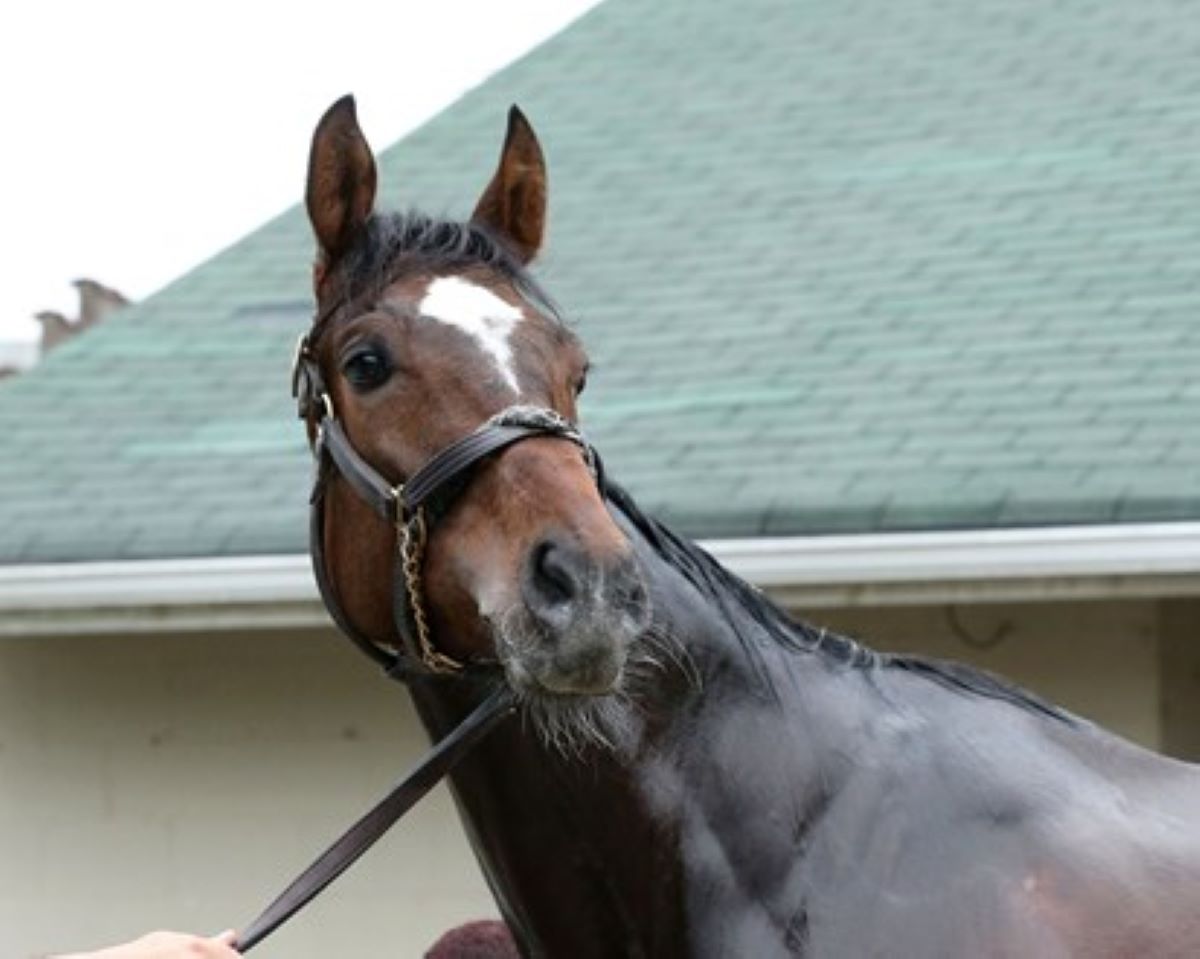 The $100,000 Robb sends its state-bred 3-year-olds and up nine furlongs. Yes, it's ungraded stakes competition against fellow state-breds. Just the kind of calm, competitive waters designed to ease a one-time Triple Crown prospect back into the fray.
"The long layoff is a big question, but he's doing really well," trainer Daniel Velazquez told the New York Racing Association. "We think he's going to fire, but we just don't know for sure if he'll need a race. We know he can get the distance. It's just a physical thing now."
It's more than that for Velazquez, who found himself in the deep waters of a Derby run earlier this year. Brooklyn Strong put himself on the Derby trail with his neck victory in the 2020 Grade 2 Remsen at Aqueduct.
A variety of physical problems kept him off the Derby trail until the Grade 2 Wood Memorial in early April. There, he made a late run to finish fifth.
Brooklyn Strong a surprise Derby entrant
Originally pointed to the Preakness, because his 10 points didn't appear to be enough to get him into the Derby, Brooklyn Strong detoured to Churchill Downs after a wave of defections got him into the field. He finished a non-threatening 15th, after being jostled at the start by Sainthood and Like the King.
Velazquez gave him the rest of the Triple Crown off. He sent Brooklyn Strong out in the five-horse Pegasus. There, Velazquez watched him fade late again, finishing 18 1/4 lengths behind Mandaloun.
Further investigation led Velazquez to give Brooklyn Strong the rest of the year off.
Lost edge preceded lost weight
"We scoped him after the Pegasus and he bled a little bit. We noticed he dropped a lot of weight and he just wasn't the same horse after the Derby," Velazquez said. "So, we decided he needed a mental pause and we could bring him back fresh. He gained a lot of weight coming in off the farm in New Jersey and he's doing everything he's supposed to do moving forward. He's matured a lot and I think the pause did him well."
Brooklyn Strong returned to the track in early November. He's fired two bullets in seven workouts since then and clocked the second-fastest work in two other outings, all at Parx.
Not that the Robb will be a breeze like some of those workouts. Brooklyn Strong opened at 6/1 on the morning line. There's 5/2 Sea Foam, 4/1 Danny California and 9/2 Tiergan to contend with among Brooklyn Strong's eight other rivals.
'A real important horse for me.'
Still, Velazquez waited six months for Friday.
"He's a real important horse for me. He's the horse that put me on the map and took me to the Derby, so he has a lot of sentimental value for me," Velazquez said. "Moving forward, he's doing really well and doing everything I want him to be doing. He looks great. I just want to see him compete and show that he's back."