Washington Redskins fans will get a chance to win cash without risking a nickel during the team's four preseason games. In the latest integration of betting technology with a major sports league, NBC Sports Washington will offer in-game wagering as an experiment in preparation for eventual real-time sports telecast betting.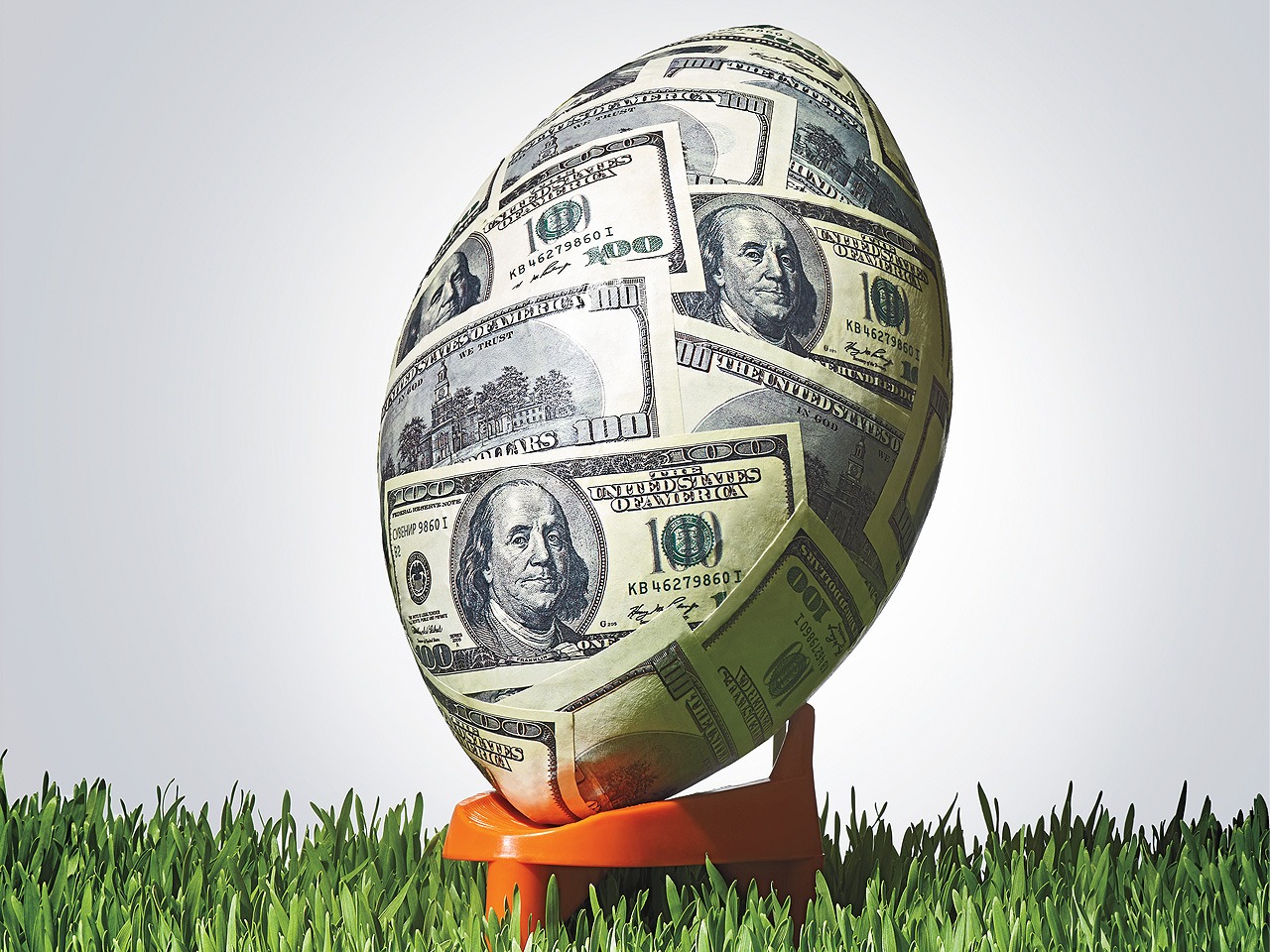 NBC Sports Washington is calling this initiative Predict the Game. Viewers will see a variety of questions on their screen and be asked to predict live play-by-play game outcomes and individual player performance. Each quarter, $1,000 will be awarded to the viewer with the most points. Secondary prizes will also be offered in the form of team merchandise and perhaps even regular season game tickets.
Fans can easily join on their cable or satellite television, streaming device, phone or computer. There is no cost to sign-up. The experiment is 100% free to play for all four Redskin 2019 preseason games.
---
Aug. 8   (7:30 PM ET): at Cleveland Browns
Aug. 15 (7:30 PM ET): vs. Cincinnati Bengals
Aug. 22 (7:30 PM ET): at Atlanta Falcons
Aug. 29 (7:30 PM ET): vs. Baltimore Ravens
---
Future of Live Sports Betting
The Redskins are following in the footsteps of the NBA's Washington Wizards who offered the free alternate betting option on eight games this past season. Clearly, the teams are preparing for what will soon be live in-game gambling.
"We think this is the way of the future," said Damon Phillips, general manager of NBC Sports Washington. "There's going to be a gamification of sports broadcasting, and this is one of the first examples of it."
Five States and the District of Columbia are in the NBC Sports Washington viewing area. Delaware and West Virginia already have legalized sports gambling. Washington D.C. approved legislation earlier this year. Virginia and Maryland have bills approved requiring election referendums. The greater D.C. area is clearly a nexus in the future of sports wagering.
"We're thrilled to partner with NBC Sports Washington to bring the first predictive, free-to-play live game telecast to the NFL," Redskins Senior Vice President Scott Shepherd said. "This partnership strategically aligns with our organization's commitment to constant innovation for our fans. We are continuously working to enhance the fan experience and strive to identify new, meaningful ways for our incredible fans to engage with our team."
How to Play
The Washington Wizards' eight- game experiment went off without any major hitches. The thinking for the Redskins is to start slow and build up with the number of questions/wagers for the participating viewers. The pre-season games will be shown as always on NBC Sports Washington's main channel.
The game with the wagering options will be shown on an alternative channel NBC Sports Washington Plus. The Wizards saw increased ratings and fan involvement for the experimental eight games where they used Predict the Game last season. The Redskins are looking for the similar results.
Acknowledging this is in preparation for some still unclear sports gambling future. NBC Sports General manager Damon Phillips said, "Down the road their are a number of possibilities. Who knows where the different regulatory entities are going to end up on sports betting, we just want to make sure we are ready to respond to it."
This four-game free experiment will put the Redskins and NBC Sports Washington well ahead of any other NFL franchise in testing the market for in-game gambling.
---
Tim Lavalli holds a Ph.D. in psychology and has focused his work on the mental aspects of competitive games. He co-authored Check-Raising the Devil, the autobiography of poker pro Mike Matusow. You can follow him on Twitter @timlavalli.