Megan Rapinoe has decided to opt out of the National Women's Soccer League's (NWSL) upcoming tournament. Meanwhile, NBA's Kevin Durant acquired a 2% stake in Philadelphia's Major League Soccer Team (MLS) team. Apparently, even without scheduled seasons, US soccer can still make news.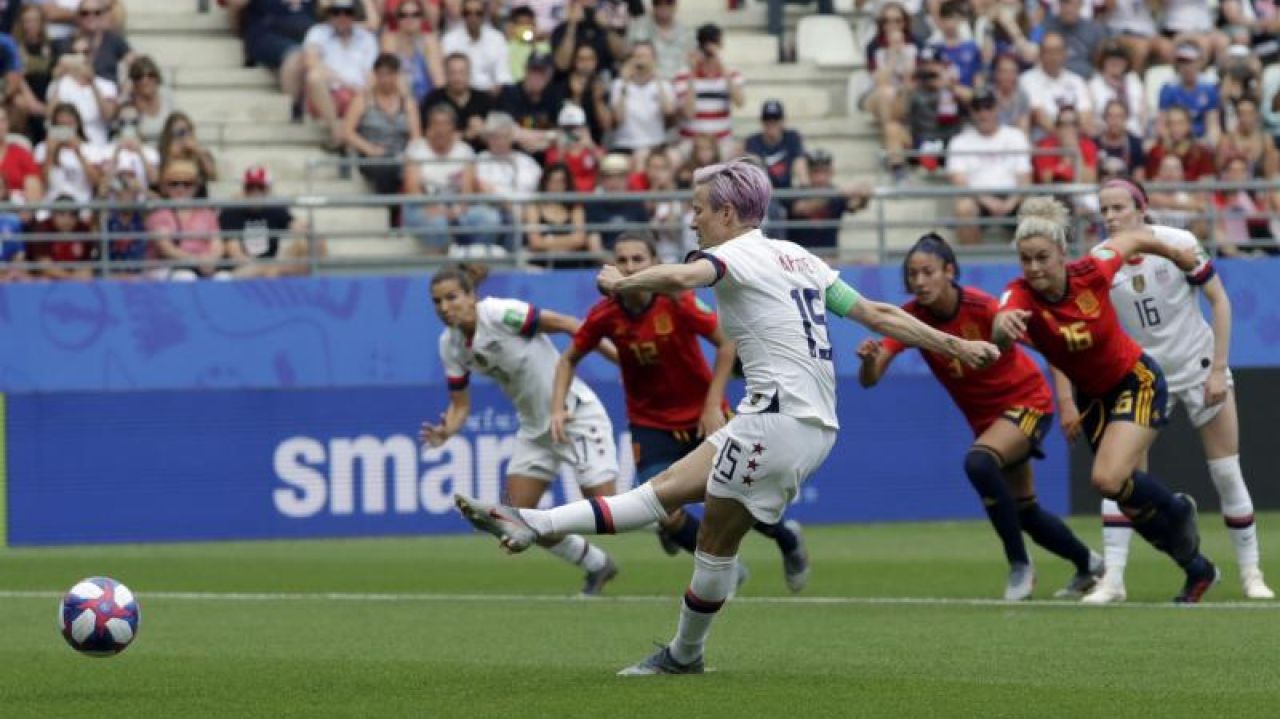 Megan Rapinoe's coach Farid Benstiti was dismayed that FIFA's 2019 Women's Player of the Year would miss the NWSL's upcoming tournament. But it is hardly a surprise. The surprise is that more players haven't opted out yet. But as they do, watch for big shifts in the odds.
Rapinoe Likely Not the Only NWSL Player to Bow Out
When the NWSL announced its 25-game tournament, starting on June 27, it was done in lock step with the players association. The terms of the tournament included a number of player-friendly provisions. One of those provisions included an option for players to opt out of the tournament.
The opt out provision recognizes the unique risks of hosting the event in this coronavirus era. Minimizing travel is important, so playing in one geographic location is advantageous. In this case, the NWSL chose Utah.
Unfortunately, one of the Utah stadiums hosting the NWSL matches has artificial turf. Artificial turf can result in more injuries than natural grass pitches.  Injuries that require hospitalization or medical treatment could increase an athlete's chance of virus exposure. Also, since the Olympics are postponed until 2021, players on the USWNT are ever more vigilant to avoid injury this year. Rapinoe is one of 22 USWNT players who also play in the NWSL.
Meanwhile, Utah's coronavirus case load has been rising. Utah posted its highest number of new cases in a single day on Friday. While the state still considers its virus threat as low, the recent rise in cases is one more reminder that localized outbreaks are still possible. And that reminder may keep more NWSL players off the pitch in Utah.
Kevin Durant Buys Stake in Philly MLS Team
Meanwhile, Sports Business Daily reported that Kevin Durant bought a minority stake in MLS' Philadelphia Union. Durant, still recovering from Achilles surgery, tested positive for COVID-19 earlier this year. While he is unlikely to play for the Brooklyn Nets this year, Durant might get a chance to watch the Philadelphia Union play in 2020.
Durant isn't the first NBA player to buy a stake in a soccer club. Houston Rocket James Harden owns stakes in Houston's MLS and NWSL teams, as well as a piece of the BBVA Stadium where both teams play. Former Lakers Magic Johnson owns a piece of the Los Angeles FC.
Steve Nash, two-time NBA MVP, has been a co-owner of the MLS Vancouver Whitecaps since their 2011 inception. In 2016, Nash was also part of a group that bought a stake in the Spanish Segunda Division club RCD Mallorca.
Meanwhile, LeBron James has a 2% stake in the English Premier League's Liverpool FC. James acquired the stake in 2011 from the club's owners, Fenway Sports Group.
Unlike most major league sports, MLS has always encouraged small stakeholders like Durant. As a result, MLS has attracted a number of celebrity minority owners. Will Ferrell, Matthew McConaughey, Seahawks QB Russell Wilson, Boxing's Oscar De La Hoya, and soccer's Mia Hamm all own stakes in MLS teams.
More leagues, however, have started to encourage small ownership stakes by investment group and private equity participation. So, it is likely that more professional athletes will take ownership interests in major league sports.