The last race in the NASCAR Cup Playoffs is Sunday at the Roval 400 at Charlotte Motor Speedway. The 12 remaining drivers in the Cup playoffs will be trimmed to eight after Sunday's race on the 2.28-mile, 17-turn layout.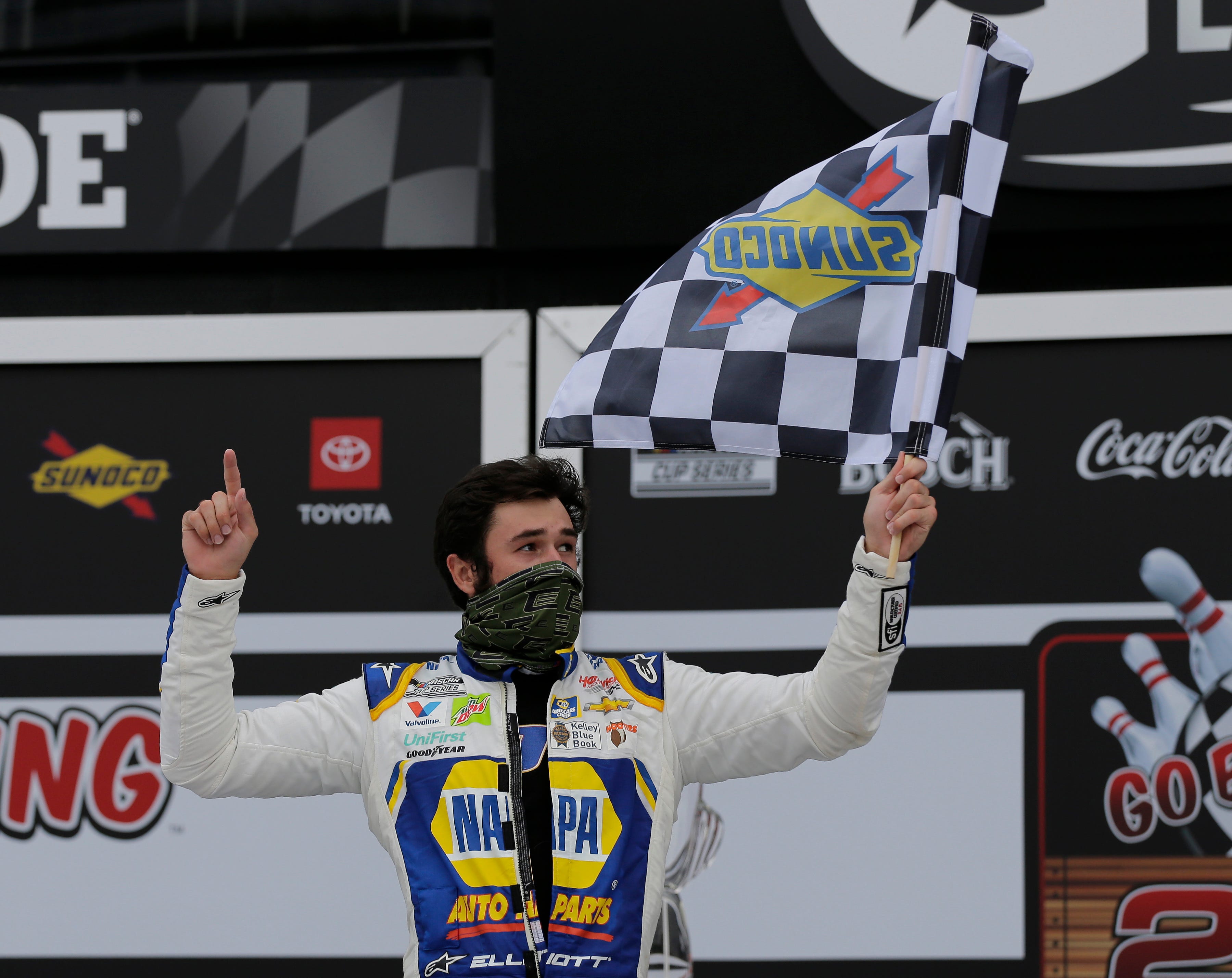 Chase Elliott has dominated road courses and is the 7/2 favorite to win the Roval 400 on Sunday.
Kyle Busch is tied for the final playoff spot going into Sunday's race at Charlotte Motor Speedway and is in danger of missing the Round of Eight.
Clint Bowyer needs to finish at least second at the Roval 400 or he will be out of NASCAR Cup Playoffs.
---
Road courses have been dominated by Chase Elliott. The defending champion of the Roval 400 has also won three other road course races. He is the sixth, and most recent driver in NASCAR Cup Series history, to win three or more consecutive road course races.
Elliott told reporters he isn't sure what his secret is for his success at road courses.
"I don't know why the road courses have been good to us thus far," Elliott said. "I came from short-track racing, I did a little bit of road course racing in go karts, but I don't know how much that translates. Most of my years coming along were short tracks around the country, asphalt racing – very different from road-course racing."
Busch, Dillon On Playoff Bubble at Roval 400
Kyle Busch and Austin Dillon are tied for the eighth and final spot in the NASCAR Cup Playoffs. Both need a strong finish at the Roval 400 to advance in the NASCAR Cup Playoffs.
Odds to Win Roval 400
| | |
| --- | --- |
| Chase Elliott | 7/2 |
| Martin Truex Jr. | 4/1 |
| Denny Hamlin | 7/1 |
| Kevin Harvick | 17/2 |
| Brad Keselowski | 10/1 |
| Kyle Busch | 12/1 |
| Ryan Blaney | 12/1 |
| Joey Logano | 15/1 |
| Jimmie Johnson | 16/1 |
| William Byron | 18/1 |
| Clint Bowyer | 20/1 |
| Aric Almirola | 20/1 |
| Alex Bowman | 20/1 |
| Kurt Busch | 22/1 |
| Matt DiBenedetto | 30/1 |
| Erik Jones | 50/1 |
Source: William Hill
For Busch, this is unfamiliar territory. The Joe Gibbs Racing driver is the defending Cup champion, but has not won a race this season. He told reporters that he doesn't have a specific game plan for Sunday.
"Don't have any, just race it out," Busch said. "Race as best we can, as good as we can. I felt like at the Daytona Road Course, it was going okay for us. Made a lot of mistakes early on in the race and we were still up to second and trying to chase down (Chase) Elliott there towards the end."
Second or Bust for Bowyer
Clint Bowyer knows continuing in the playoffs depends on a Roval 400 finish of no worse than second. The Ford driver told reporters he knows what he has to do on Sunday.
"I would say if we finish second, there's a chance we may get in," Bowyer said.  "If you finish second, more than likely you're gonna add stage points to it and somebody is gonna have trouble.  You've got to look at this thing as an opportunity and that's what I'm looking at.  I'll take second.  I want to win.  It would be way easier to win, but, honestly, you're only going one weekend anyway."