A month ago, Kylian Mbappe's future looked sealed. Reports in Spain revealed the player's family was looking for a new home in Madrid, with his mother visiting several properties. The superstar forward had also reportedly agreed to terms with Real Madrid on a long-term contract and a $55 million per year salary.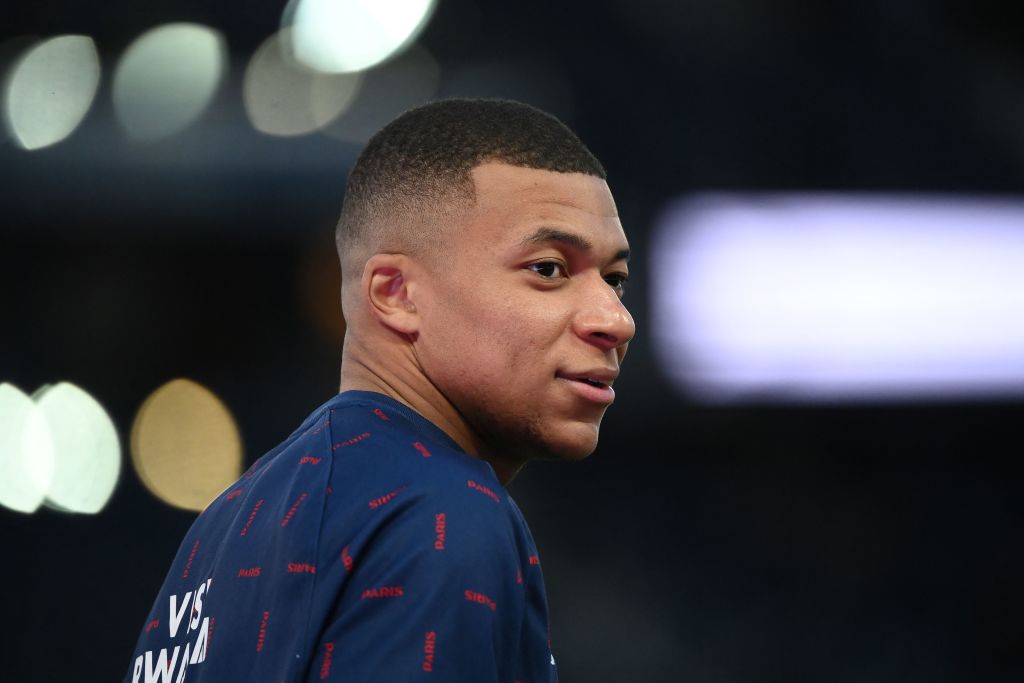 Mbappe denied all of the rumors around his move and said he hadn't yet made his mind.
He's a free agent at the end of the season, with Real Madrid topping the list of favorites to land him as of July 1. But, according to Spanish journalist Guillem Balague, Paris Saint-Germain is back at Mbappe's door with an improved financial package. PSG has made multiple attempts to convince the 23-year-old to stay, but none of their previously proposed deals have been this large.
Per Balague, PSG is ready to offer Mbappe a signing bonus worth $160 million and to pay him another $90 million in wages over the next two years so he won't leave Parc des Princes. Even though Real Madrid remains Mbappe's favorite destination, the player has asked for more time before making his final decision.
🚨🗣️ #PSG have offered €230M to #Mbappé to extend the contract until 2024, according to @GuillemBalague: €150M as signing bonus + €40M/season for 2 years.

📌⚪ #RealMadrid remain the favorite destination, but now the 🇫🇷 striker needs more time to take the final decision. 🐓⚽ pic.twitter.com/menZ2dpoZc

— Rudy Galetti (@RudyGaletti) April 8, 2022
Some bookmakers were so convinced Mbappe was going to play for Real Madrid next season that they stopped allowing bets on the transfer. Those who kept the bet in their offer slashed their odds to -330, at most. The bidding war between Real Madrid and PSG has put Mbappe's future back in the betting zone. Right now, the Frenchman going to Real Madrid is at -230, with him staying in Paris at +160. All of the other clubs interested in snapping him up are far away. At +1000, Liverpool is best-placed, followed by Barcelona at +1100 and Manchester City at +2000.
Mbappe asked PSG to sell him to Real in 2021
Real Madrid was ready to pay big money last summer, but all of its attempts of signing Mbappe failed. Despite only having one year remaining in his deal, Mbappe was the subject of a staggering $236 million offer from the Spanish powerhouse. PSG ignored all of the bids and began a cold war with Real as the relationship between the two giants deteriorated.
Mbappe revealed he asked PSG to let him go.
"I did not want to extend my contract, so I asked to leave," he told RMC Sport last year.
Mbappe grew up as a Real Madrid fan and made no secret of his desire to play at the Bernabeu.
"I wished that the club received a transfer fee to get a replacement of quality," Mbappe said. "PSG brought me a lot. I have always been happy in the four years I spent here. My wish was for everyone to come out of this stronger, that we leave hand in hand. I wished for a good deal, I respected that," he stressed.
🚨 KYLIAN MBAPPÉ DANS ROTHEN S'ENFLAMME

💬 "A partir du moment où je ne voulais pas prolonger, je voulais que le club ait une indemnité pour avoir un remplaçant de qualité…"

📻 Extrait de l'itw exceptionnelle de @KMbappe, à retrouver en intégralité ce mardi à 18h sur RMC.

— RMC Sport (@RMCsport) October 4, 2021
Mbappe has been PSG's most important player this season, scoring 28 goals and providing 17 assists in 38 games across all competitions. His career total by the age of 23 is impressive. He netted a total of 216 goals and added 120 assists to his name in 326 matches. Mbappe is a world champion with the French national team in 2018. He joined PSG in 2017 from AS Monaco on an initial one-year loan that was made permanent a year later in return for $210 million.