Kylian Mbappe scored a stoppage-time winner to settle the first act in the Paris Saint-Germain v Real Madrid Champions League double.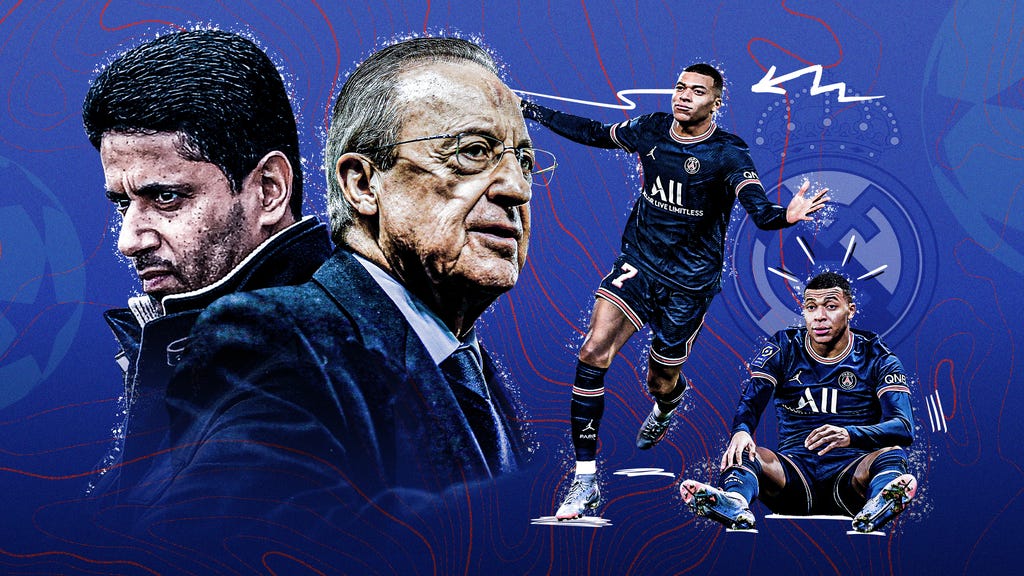 The Round of 16 clash will be decided after the second leg in Madrid on 9 Mar.. Mbappe's fantastic goal showed once more why he is held in such high appreciation at PSG, who now looks set to lose him on a free transfer at the end of the season. The winner of the affair? Real Madrid, who is the French superstar's likeliest destination.
Despite numerous reports suggestings terms have already been agreed between Mbappe's representatives and Real Madrid, the player refuted the claims saying he hasn't made up his mind yet. Mbappe insists he is "very happy" at PSG and says the outcome of the game at Parc des Princes will not influence his future.
"I've not decided, I give my best and then we will see what happens next season," he told Movistar, the Spanish Champions League broadcaster, after receiving his man of the match award.
MVP. 💪🏽🙏🏽🏆 @ChampionsLeague pic.twitter.com/WS2blAPsM0

— Kylian Mbappé (@KMbappe) February 16, 2022
Mbappe, ready to move on
Real Madrid attempted to sign Mbappe in the summer transfer window, agreeing to pay a huge $210 million for his services given his contract context. Mbappe revealed last year that he wanted to join Real so all involved would benefit from the move: Madrid would have signed their most wanted man, PSG would have gotten the money to replace him and the attacker would have made his childhood dream of wearing Real's shirt come true.
In the end, Paris opted to keep him for the last year of his deal, hoping to have a chance of convincing him to stay beyond 2022. In spite of their repeated tries, nothing worked out so far. And the bookies are so convinced Mbappe is destined for a switch to Real Madrid that you can't even get a bet on that outcome at the moment.
The cold war between PSG and Real Madrid has deepened over the Mbappe affair. PSG president Nasser Al Khelaifi told Canal+ on Tuesday that there's "almost no relationship with Real Madrid" at the moment.
It was also Al Khelaifi's words that scared Mbappe after his summer transfer to Real Madrid failed to materialize.
"We're never going to sell him and he'll never leave for free," Al Khelaifi said in June 2021, talking to L'Equipe in France.
"When I heard him say that, I swallowed hard," Mbappe commented as he spoke to RMC Sport in October. "I thought, 'So what's going to happen now?'"
Now at apparent peace with PSG, the club he plays for since 2017, Mbappe is definitely the beast Real Madrid will need to stop if they are to stand a chance of qualifying in the Champions League quarterfinals.
Real is at +140 to win the return leg, with a draw at +275 and a PSG win at +150. A 1-0 Madrid win that would send the match to extra-time is at +900, while PSG's triumph with the same score is at +1100.