Popular and petulant sprinter Whitmore was retired from racing on Saturday, ending a remarkable career culminating in his naming as 2020 Champion Sprinter of the Year.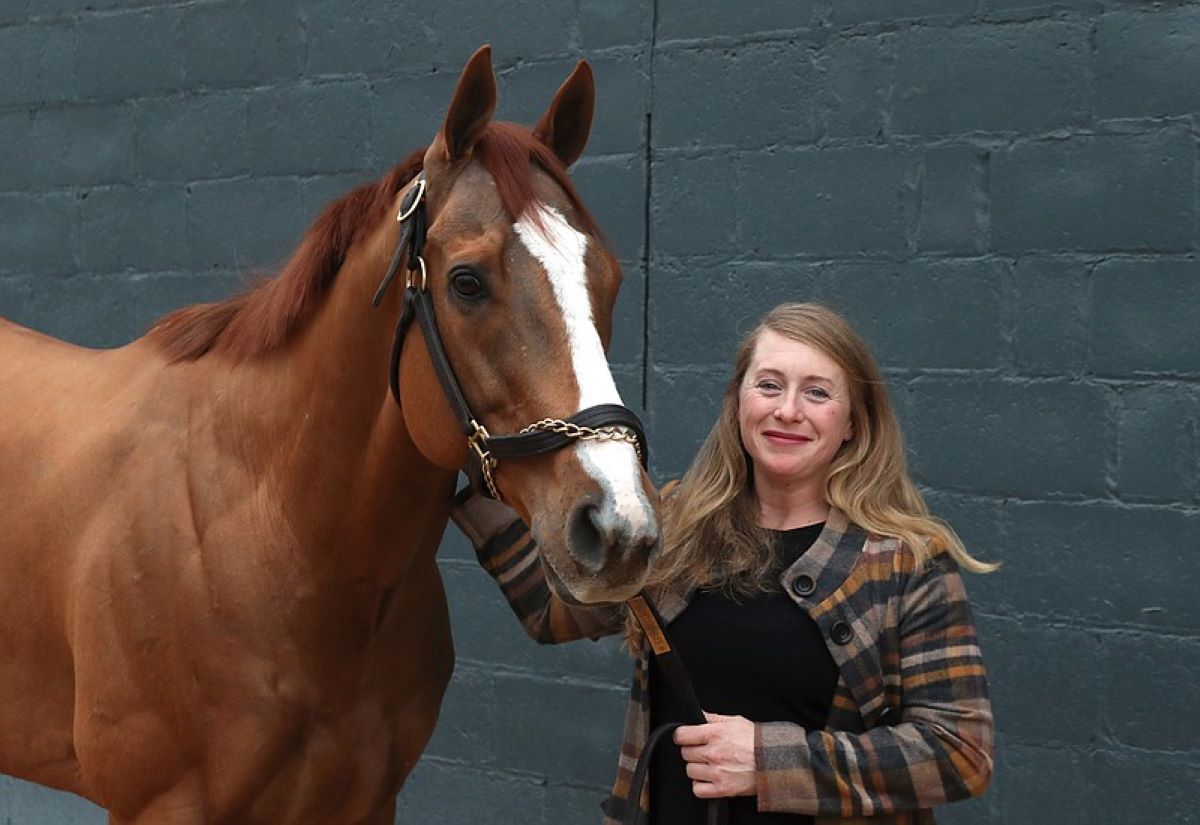 Whitmore finished fifth of eight in Saturday's Grade 1 Forego Stakes at Saratoga. Sensing something was wrong with the 2020 Breeders' Cup Sprint champion, jockey Joel Rosario pulled him up on the gallop-out. He was vanned to a local hospital for an examination, where nothing career- or life-threatening was found.
Whitmore.
What a classy and gutsy horse to photograph all these years. Whether it be at Oaklawn, Churchill, or Keeneland.. it was an absolute honor to photograph your thrilling races.
From everyone at Coady Photography, we wish you a happy and safe retirement.
P.S – Stay ornery pic.twitter.com/0uQ85o41uv

— Coady Photography (@CoadyPhoto) August 29, 2021
But trainer Ron Moquett, who handled Whitmore like a virtuoso throughout his career, said that's it for the 8-year-old gelding.
"Although his injury is small in nature, when he walks out of stall 19 and gets on the van to go home, it will be as a retired Champion," Moquett tweeted Saturday afternoon. "Whitmore's ownership and the staff that cares for him want to thank everyone for the support we've gotten over the years. There will be continuous updates for all who are interested as his transformation from Ornery racehorse to Ornery RRP project (or professional carrot-eater) if that's the path he chooses."
— Ron Moquett (@RonMoquett) August 28, 2021
The RRP reference is to the Retired Racehorse Project's Thoroughbred Makeover, a retraining competition for retired Thoroughbred racehorses. Before those wheels go in motion, Moquett told Blood-Horse that Whitmore will undergo an examination from internationally renowned equine veterinarian Dr. Larry Bramlage.
Moquett standing by his horse from start to finish
"He walked sound into the stall, he's standing square and sound right now, and he's comfortable eating his hay," Moquett told Blood-Horse. "There was a little something that could be a possible injury that we're having Dr. Bramlage look at. It wouldn't be career-ending, but for us, at his advanced age, what does he owe us?"
Moquett would be the first one to tell you nothing. Not after Whitmore's storied career put up a 15-13-5 record and $4,502,350 in 43 starts. He won six graded stakes, including two Grade 1s: the 2018 Forego and that memorable Breeders' Cup Sprint last fall at 18/1.
Whitmore finished in the money in 23 graded stakes, including the 2016 Southwest Stakes (third), Rebel Stakes (third), and Arkansas Derby (second).
Let's make it happen @OaklawnRacing @RonMoquett @chancemoquett pic.twitter.com/nagOIcVTXY

— 𝐸𝒹𝓌𝒶𝓇𝒹 (@eddie_g10) August 29, 2021
That sent Whitmore to the 2016 Kentucky Derby, where he finished a non-factor 19th  after chipping a bone in his knee. After repairs and a seven-month break, Moquett turned Whitmore into a sprinter. The results spoke for themselves. Whitmore won five consecutive races, including two Grade 3s. He won his first Grade 2 in October 2017, capturing the Ogden Phoenix at Keeneland.
Whitmore always a factor, always a presence
The Breeders' Cup Sprint victory would be his last. But even as the proverbial cranky old man — his gate antics and petulance driving Moquett to resigned, yet accepting — frustration, Whitmore remained a 2021 presence. He finished second or third in four of his five races this year. That included thirds in the Grade 1 Churchill Downs Stakes and the Grade 1 Vanderbilt last month.
I ❤️ Whitmore

One of my top 3 race moments of all time was watching Whitmore's 2020 BC win in person.@RenCarothers and I were screaming the loudest in the place and jumping up and down @keenelandracing @RonMoquett @iradortiz @chancemoquett @damon_thayer https://t.co/gm8SJHLLRf

— Nikki (@Nikki23sam) August 29, 2021
Whitmore's popularity with racing fans was evident everywhere he ran, especially after that memorable Breeders' Cup Sprint victory. In the wake of Moquett's announcement, remembrances poured in all day from Twitter.
I remember @RonMoquett giving me this quote after Whitmore's BC win: "When you run last in the KY Derby, kick them out, do right by the horse…and you have a shot to reach other dreams." Been an honor to watch the old boy make a lot of dreams come true. https://t.co/FaPFycPZRh

— Alicia Hughes (@AHughesTVG) August 29, 2021
"He's not the richest, the fastest, or the most accomplished. He's not the most famous; he's not the most handsome – except, perhaps, to some partial eyes. But he's the most admirable," wrote longtime handicapper and racing writer Gary West for TVG.com.