The NFL Draft stock of several college football players has been on the move as Thursday's first round fast approaches. The buzz began during the NFL Combine in late February, where players had a chance to either impress or disappoint executives and general managers.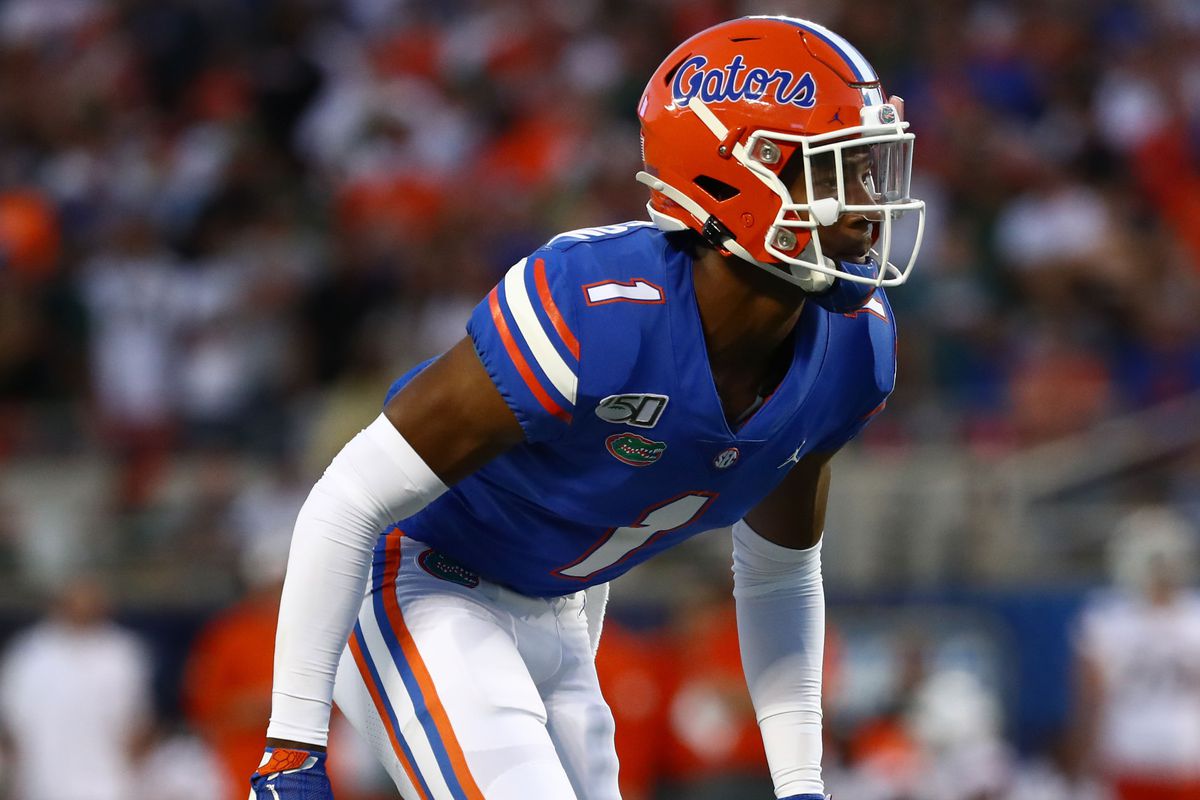 Since the combine, wide receivers such as Justin Jefferson and Brandon Aiyuk have seen their NFL Draft stock rise. Others, like offensive linemen Tyler Biadasz and Solomon Kindley, have had questions about everything from their size to their work ethic turn them into less valuable prospects.
The highly anticipated, invariably altered NFL Draft kicks off on Thursday, with teams making their selections through Saturday.
We take a look at some of the other incoming rookies who will either be happy on draft day or have to work hard to improve their reputations.
Draft Stock on the Rise
C.J. Henderson
The former Florida cornerback shot up draft boards in recent weeks, and now BetMGM has him as the +500 pick to be the first cornerback taken behind Ohio State's Jeff Okudah (-2000). His performance at the NFL Combine got him a lot of attention. He had a 4.39-second 40-yard dash and a 37.5-inch vertical jump.
Some mock drafts have Henderson as a top-10 pick. One rumor has him staying in Florida with the Jacksonville Jaguars trading up and taking him at the ninth spot.
Mekhi Becton

While a lot has been made of the crop of wide receivers, none of them are projected as a top-10 pick in most mock drafts. But there are four offensive tackles that could find their way to top-10 picks in the first round.
Louisville's Mekhi Becton has gotten the most attention recently, and he doesn't lack confidence. He told Sports Illustrated he should be a high pick.
"I feel I'm the most dominant tackle in this draft. You wouldn't go wrong picking me," Becton said. "The tape shows it. It shows that I finish almost every play. It's as simple as that."
Justin Herbert
The Oregon quarterback has received mixed reviews from scouts, with some saying he is a legitimate signal caller and others saying he could be a bust. Herbert might benefit from even more doubt cast on Tua Tagovailoa, whose hip injury has some teams scared of taking him.
Herbert's height (6'6") and powerful right arm make him hard to ignore. He has quietly moved up the odds boards, and is now tied with Tagovailoa at +400 to be the third pick in the draft. He is also the -125 pick to be the second QB taken.
Slipping Down the Charts
Tua Tagovailoa
At one point, the Alabama quarterback was the consensus No. 1 pick, but that's no longer the case. A severe hip injury suffered last year, along with two other injuries in his career with the Crimson Tide, have raised questions about his durability and negatively impacted his draft prospects.
William Hill now has his over/under on when he will be drafted at 3.5, just two months after many thought he would challenge Ohio State's Chase Young for the second pick.
Jordan Love
The Utah State quarterback didn't do himself any favors with NFL executives when he was caught with marijuana last year. The possession charges were dropped, but that red flag definitely hurt his NFL draft stock.
What might be even more telling was his production drop off in his 2019 season. He was less accurate than he was in 2018, and threw fewer touchdowns and more interceptions. Now, instead of possibly being taken late in the first round, he will more likely go somewhere in the second round.
Javon Kinlaw
The South Carolina defensive tackle might actually be collateral damage from the COVID-19 global pandemic. Kinlaw had hip surgery in 2018 and knee problems last year. In normal circumstances, teams would be able to have him checked out by their own medical personnel. With the stay-in-place orders imposed by several states, that isn't possible, so teams now must take a leap of faith on Kinlaw.