Utah State quarterback Jordan Love said he wanted to end his college career "with a bang" at Friday's Frisco Bowl in Frisco, Texas. Instead, it almost ended with a bong when he was cited for misdemeanor drug possession on Saturday. Love, starting running back Gerold Maurice Bright, and reserve wide receiver Sean Carter, were all cited for smoking marijuana in a college residential housing building.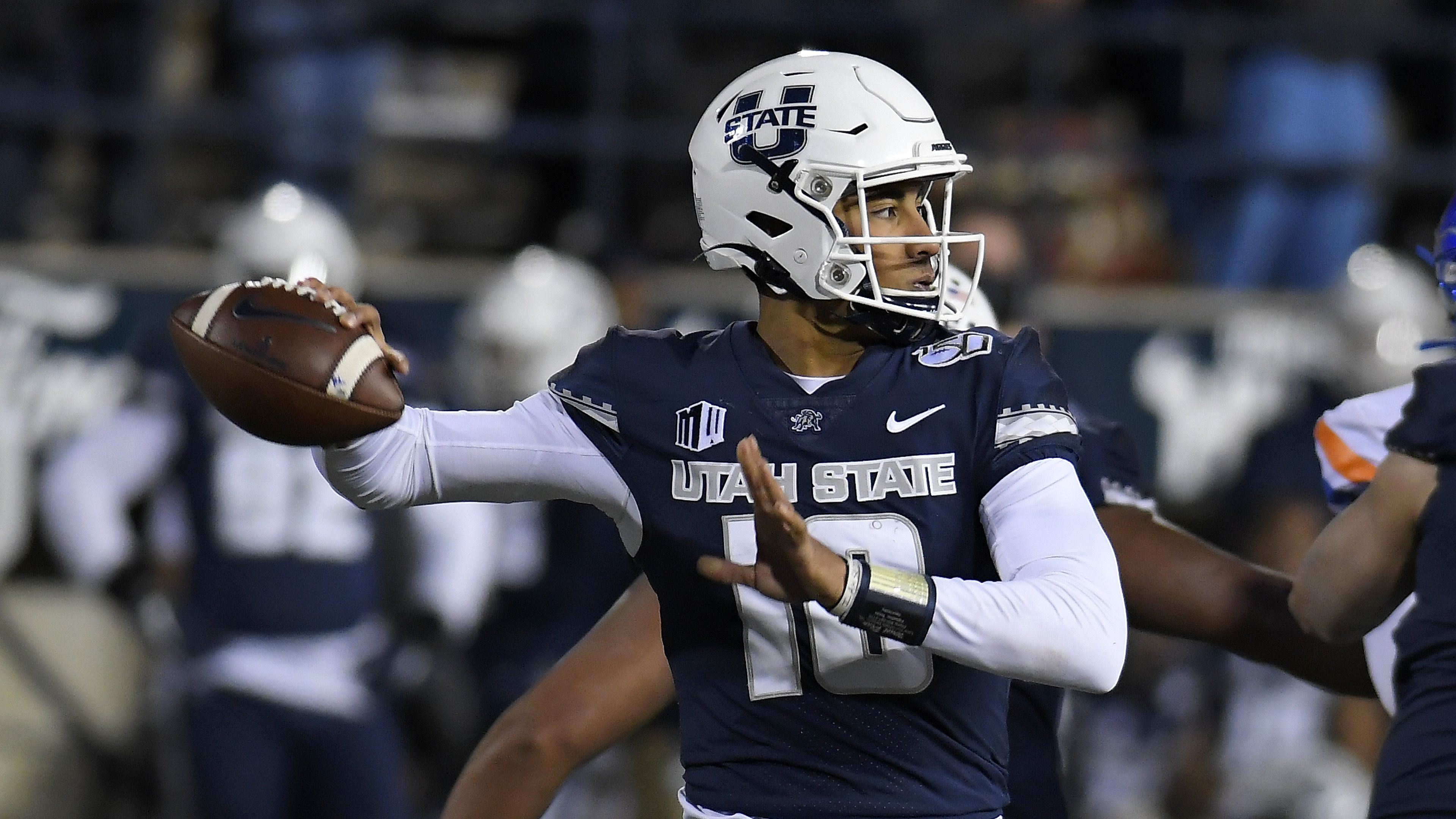 In a statement, university officials say they are reviewing the charges, but decided on Wednesday that the three players will remain eligible for the game. Head coach Gary Andersen could discipline the three players, but that seems unlikely. He has not yet publicly commented on his players' actions.
The Aggies face Kent State in the Frisco Bowl, and opened as eight-point favorites. The line went down to 6.5 after news of the incident. Draft Kings reported that 66 percent of the bets are on Utah.
Love Can Now Focus on Frisco Bowl
With Love cleared to play, he can concentrate on leading Utah to a second straight bowl game victory. The Aggies won the New Mexico Bowl last year over North Texas.
Love is a projected first-round pick in the NFL 2020 Draft, and could use the Frisco Bowl as a showcase for his skills. The junior had 3,085 passing yards with 17 touchdowns in 2019, but also threw 16 interceptions. He told reporters on Friday in a press conference that a strong showing in the Frisco Bowl is definitely on his mind.
"Knowing that it's my last game here as an Aggie, wearing that uniform, it's really important for me to just go out there and ball out, and have fun with my brothers this last time," Love said.
At the same press conference, Andersen said he wanted another year with Love, but understands his decision to turn pro. Now he said he wants his quarterback to end his career with a victory.
"This is his last game," Andersen said. "Because of that, it's a major responsibility for every young man [for whom] it's not their last game at Utah State to put their best foot forward."
Utah Pass Attack Should Succeed
Love could have a career day against Kent State. The Golden Flashes rank 120th out of 130 college teams in total defense. Kent State coach Sean Lewis told reporters that his team knows how difficult this game will be.
"They're a really well-coached team with a future NFL quarterback," Lewis said. "[Love] first and foremost is the guy that immediately pops, but they've got dynamic guys all over the field. Their kick returner [junior Savon Scarver] was an All-American last year, took three kickoffs back [for touchdowns] last year, and two more this year. There have been some sleepless nights thinking about all the guys that are running around out there in their blue and white. We've got to bring our best."
Lewis said if Kent State can establish the run game, they can slow down Love. Utah State is susceptible against the run, ranking 103rd in rushing defense.