As expected, the Phoenix Suns used their first pick in the NBA draft on Thursday to take center Deandre Ayton of Arizona. But the picks that followed were where general managers were really put to the test, and these selections gave insight into how different teams are approaching the upcoming season.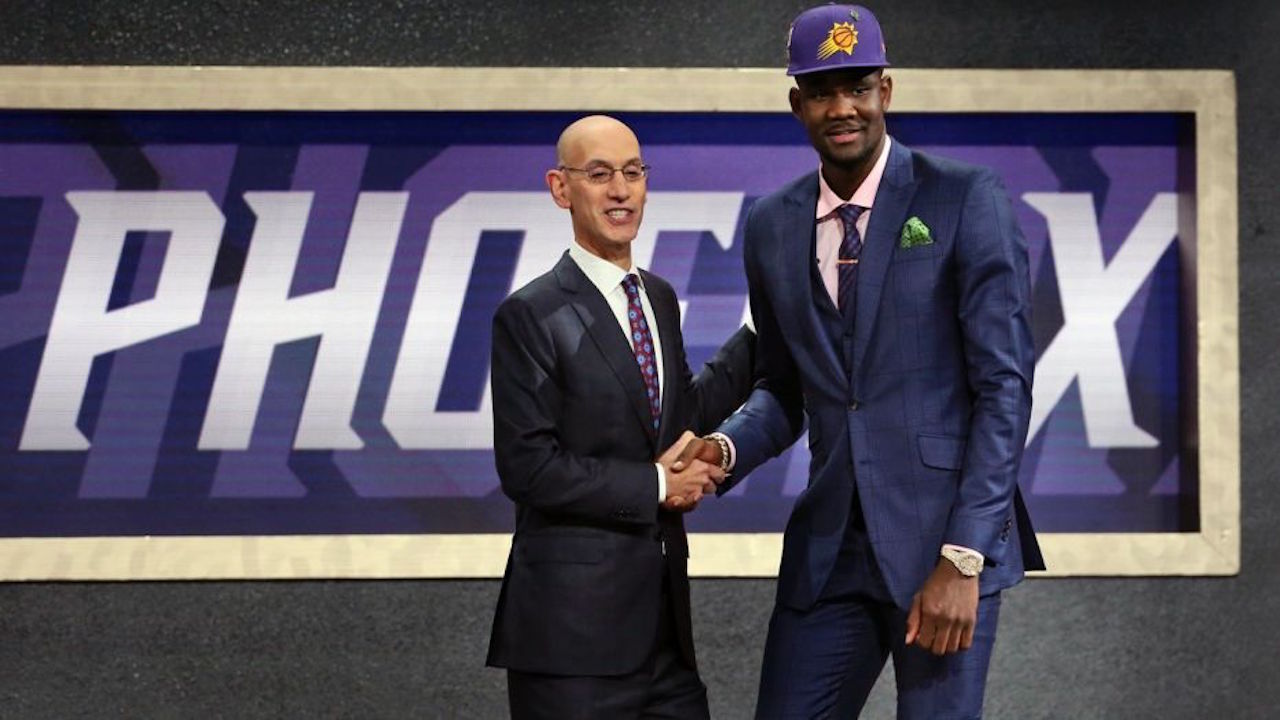 The second pick in the draft went to Sacramento. And though many thought the Kings would choose 19-year-old Slovenian guard Luca Doncic, the team opted instead for power forward Marvin Bagley III, from Duke. Doncic was expected to be taken by the Kings, but general manager Vlade Divac said Bagley was their guy all along.
"Marvin for us is better fit, better player and great talent," Kings general manager Vlade Divac said. "So it was an easy choice for us. A guy who is very talented, in my mind elite talent in this draft, and it was a really easy choice for me."
The further down teams went in the draft order, the more difficult selection decisions became.
Below is OG's list of who most likely improved their winning odds in the 2018 NBA Draft, and some who may have set themselves up for disappointment.
Winners
Dallas Mavericks
They wanted Lucic and traded up from No. 5 to No. 3 to get him. He will make an immediate impact on a team that has its sights on the reaching the playoffs for the first time since 2017.
They also picked up Louisville junior Ray Spalding and Villanova senior Jalen Brunson, who will provide quality depth in the guard position.
Donte DiVincenzo
The Villanova guard turned one incredible night of shooting into a first-round pick with the Milwaukee Bucks. He can play both guard spots, but his defense is a bit suspect. Also in question is whether he can consistently repeat the form he had in leading Villanova to the NCAA Championship.
Phoenix Suns
Of course they get high marks for selecting Ayton, but that was a no brainer. It is what they did with their other picks that made their night a successful one. They took Texas Tech's Zhaire Smith and then traded him to the Philadelphia 76ers for Mikal Bridges, the 10th pick. He is a much better fit for the team and will be ready to start this season. They then got a possible steal with French point guard Elie Okobo at No. 31.
Losers
Michael Porter Jr.
At one point he was projected as the No. 2 pick, and no worse than No. 5. But questions about a back injury that limited his college playing lingered. By dropping all the way to No. 14 he missed out on about $4 million in salary, and will have to prove to the Nuggets he was worth their selection.
New York Knicks
Look at Commissioner Adam Silver's face when he announces the team picked Kevin Knox from Kentucky. He looks shocked at the choice. The team passed on Porter and went with Knox, and Kentucky Coach John Calipari spent much of the evening defending the pick to the pessimistic New York media.
Lorenzo Ball and Family
LiAngelo was supposed to be drafted by the Lakers and reunited with brother, Lonzo. Not only did that not happen, but the middle child of LaVar wasn't picked at all. Not a big surprise to anyone not named LaVar, but this throws a wrench in his plans to have all three of his sons on the Lakers. It also brings up the question of where will LiAngelo go now, the NBA's developmental league or back overseas to try and sign with a European team.