Five golfers have now tested positive for COVID-19, but PGA Tour commissioner Jay Monahan said the tour's protocols are working. Harris English is the latest casualty, announcing Monday that he's withdrawing from this week's Rocket Mortgage Classic after testing positive for the virus.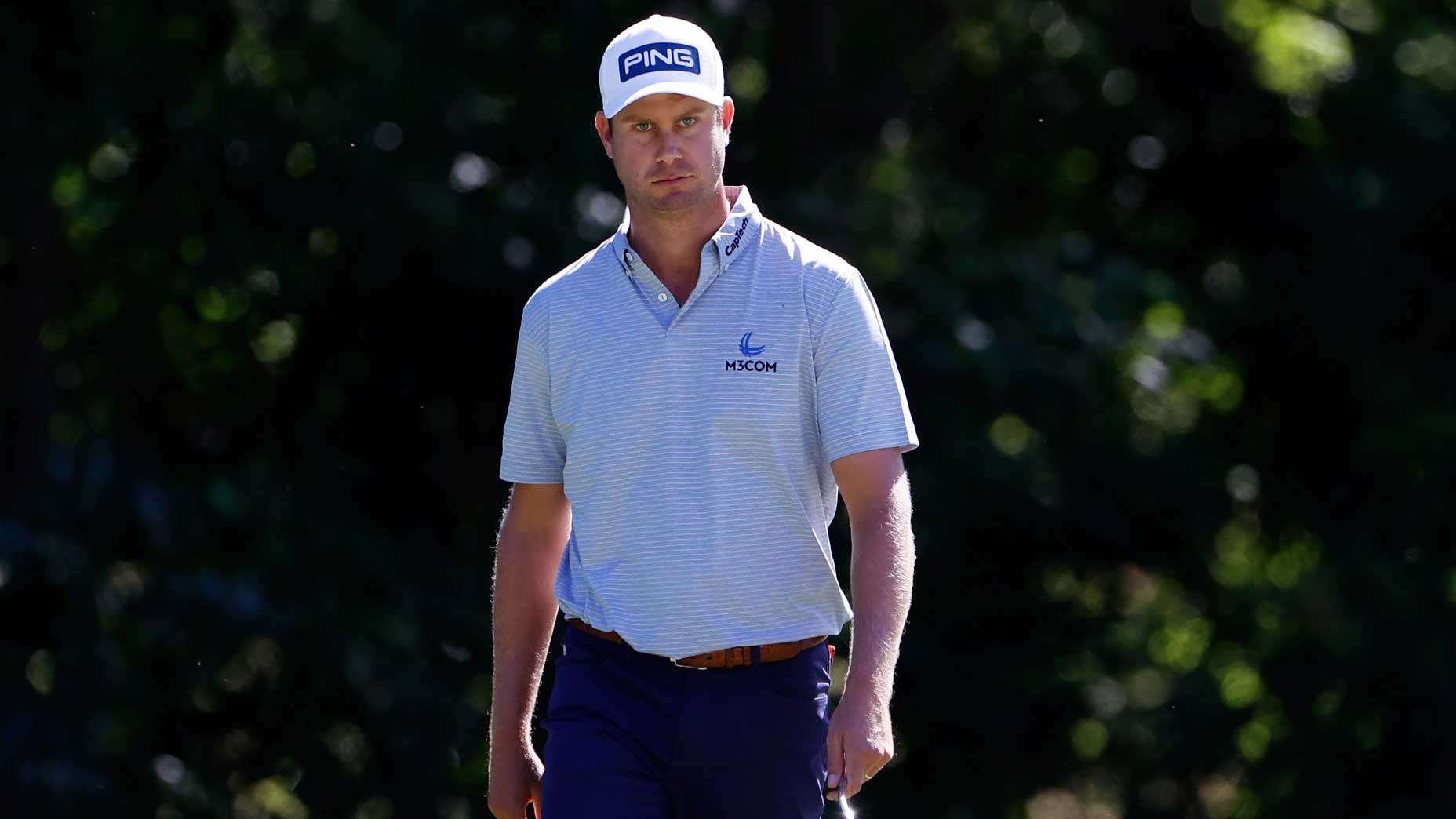 English joins Cameron Champ, Denny McCarthy, and Dylan Frittelli who all tested positive last week. Nick Watney, is the first PGA Tour player to test positive for COVID-19, announcing his diagnosis two weeks ago at the Charles Schwab Challenge. Two caddies have also tested positive.
The 30-year-old English didn't play in last week's Travelers Championship. A new tour mandate stating that players must test negative for COVID-19 before they can enter a tour facility means that English hasn't been at the Detroit Golf Club yet this week.
In a statement released by the tour, Harris expressed surprise at his positive test result.
"While it's disappointing to receive this news, as I feel healthy, I'm pleased that the new safety protocols we have in place worked this week," English said. "I fully support the Tour's new rule of not allowing anyone on the tournament grounds until testing negative, as protecting others in the field and everyone affiliated with the tournament in the community should be the number one priority as a result of a positive test. I appreciate the tour support and I look forward to competing again after I'm fully recovered."
Protecting Players from COVID-19
The PGA Tour issued new protocols during the Travelers Championship last week. Monahan told reporters on Wednesday that the tour had conducted 2,757 total COVID-19 tests, and had seven positive results.
Still, Monahan said that with six of those coming at the Travelers Championship, improvements can still be made.
"I think over the first couple weeks, we've seen some instances where, let's say, we've gotten a little bit lax or away from protocol," Monahan said.
Because of that, Monahan instituted additional protocols for players, caddies, personal coaches, and instructors. First, players and caddies taking the tour's chartered flight will be tested before its departure. Another new rule requires coaches and instructors to be tested regularly. A third new protocol discourages golfers from going to local gyms; they will be directed to the tour's fitness trailer instead.
A visibly frustrated Monahan talked to reporters about the new protocols.
"All of us have an extraordinary responsibility to follow those protocols. For any individual that does not, there will be serious repercussions," Monahan said. "I'm not going to get into the specifics of it, but everybody knows, and needs to know, that our future, our ability to sustain this business and to impact the communities where we play and to create so many jobs is contingent on our ability to follow those protocols."
Monahan Confident Protocols Work
The small number of positive test results compared to the large number of tests conducted by the PGA  means the system is working, Monahan said. He just wants to make certain he doesn't have an epidemic erupt during his watch.
"I think we all need to remind ourselves that we're all learning to live with this virus, and we all need to learn to live with this virus, both as individuals, as family members, and certainly within our businesses," Monahan said. "It's pretty clear that this virus isn't going anywhere."