Golfer Nick Watney tested positive for COVID-19 before the start of the second round Friday of the RBC Heritage. The 39-year-old becomes the first professional golfer to come down with the disease.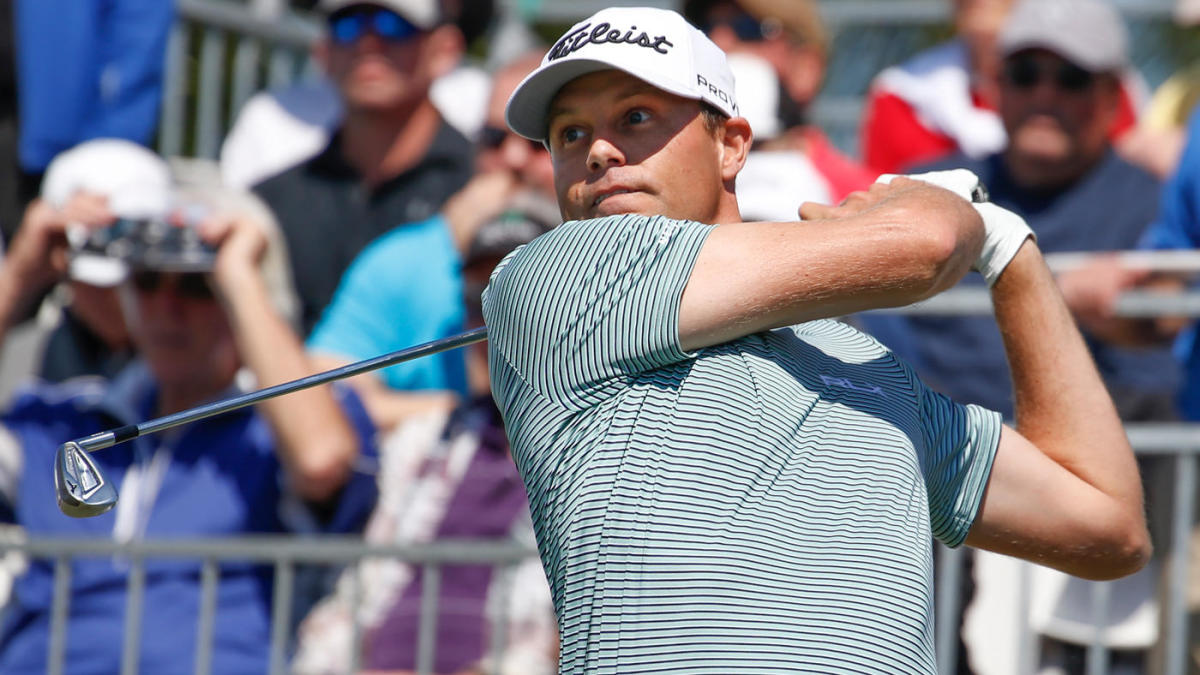 Watney came to Harbour Town Golf Links on Friday, and told a physician he had symptoms of COVID-19. He withdrew immediately after his positive test result.
The PGA Tour did not disclose how Watney got infected with COVID-19. He arrived at Hilton Head, South Carolina of his own accord, not using the chartered airplane the tour had made available to players and caddies.
The PGA Tour put out a statement on Friday saying, "A total of 369 individuals (players, caddies, essential personnel) underwent on-site testing prior to the start of the tournament, with zero positive results."
Which is troubling, since Watney had shown signs of the disease as early as Wednesday. A Golf Channel broadcaster said they noticed Watney did not look right.
"I was watching him play a practice round on Wednesday and he looked lethargic," the broadcaster said. "You could see the swing just wasn't there. I just thought he was battling with the game. Strange that this news would come out."
Watney's COVID-19 Diagnosis Concerns Playing Partners
After hearing Watney had tested positive for COVID-19, the tour started contacting those that had come in close contact with him. Two of those golfers were his Thursday playing partners, Luke List and Vaughn Taylor.
List, who missed the cut, told reporters it was hard to focus on golf.
"We knew Nick didn't show up and he wasn't feeling well, so there was some speculation in the beginning, but we didn't think about it for a little bit," List said. "Then after nine, we were informed. Yeah, it was hard to concentrate out there for me, just thinking about different stuff, and I wasn't playing my best anyway."
Taylor, tied for 28th after the second round, said he retested after his Friday round.
"A little nervous, but I feel good," Taylor said. "I didn't have any close contact with Nick yesterday. We kept our space. We didn't shake hands. Right after the round, I washed my hands. Nick never coughed or sneezed. So I feel comfortable."
Jordan Spieth: Matter of When Not If
Jordan Spieth, who is on the PGA Tour's policy board, told reporters on Friday he was confident the protocols would work.
"The whole plan put in place was, not if, but when somebody tests positive," Spieth said. "I feel confident, just in being on those phone calls, in what the PGA Tour's going to do going forward here, and hopefully contact tracing doesn't lead to anybody else testing positive within the bubble."
Contact tracing means anyone that came in contact with Watney be tested for COVID-19,
One of those that possibly was exposed was Rory McIlroy. The No. 1 golfer in the world told reporters he talked with Watney on the putting green on Friday.
"He was just saying, 'look, I hope I didn't get too close to you,'" McIlroy said. He feels badly that he was here today at the golf course. I said, 'look, it's fine.' You never know. So I said to him, 'if I was in your position, I probably would have been here too.' Look, at this point, you just have to concentrate on getting better and getting healthy."