While some professional sports are hesitant to explore wagering opportunities, PGA Tour commissioner Jay Monahan isn't shying away from gambling on golf. The man in charge of professional golf in the US says he supports gambling on the game, if it's done responsibly. In a Sunday press conference, he laid out a plan to bring wagering to golf.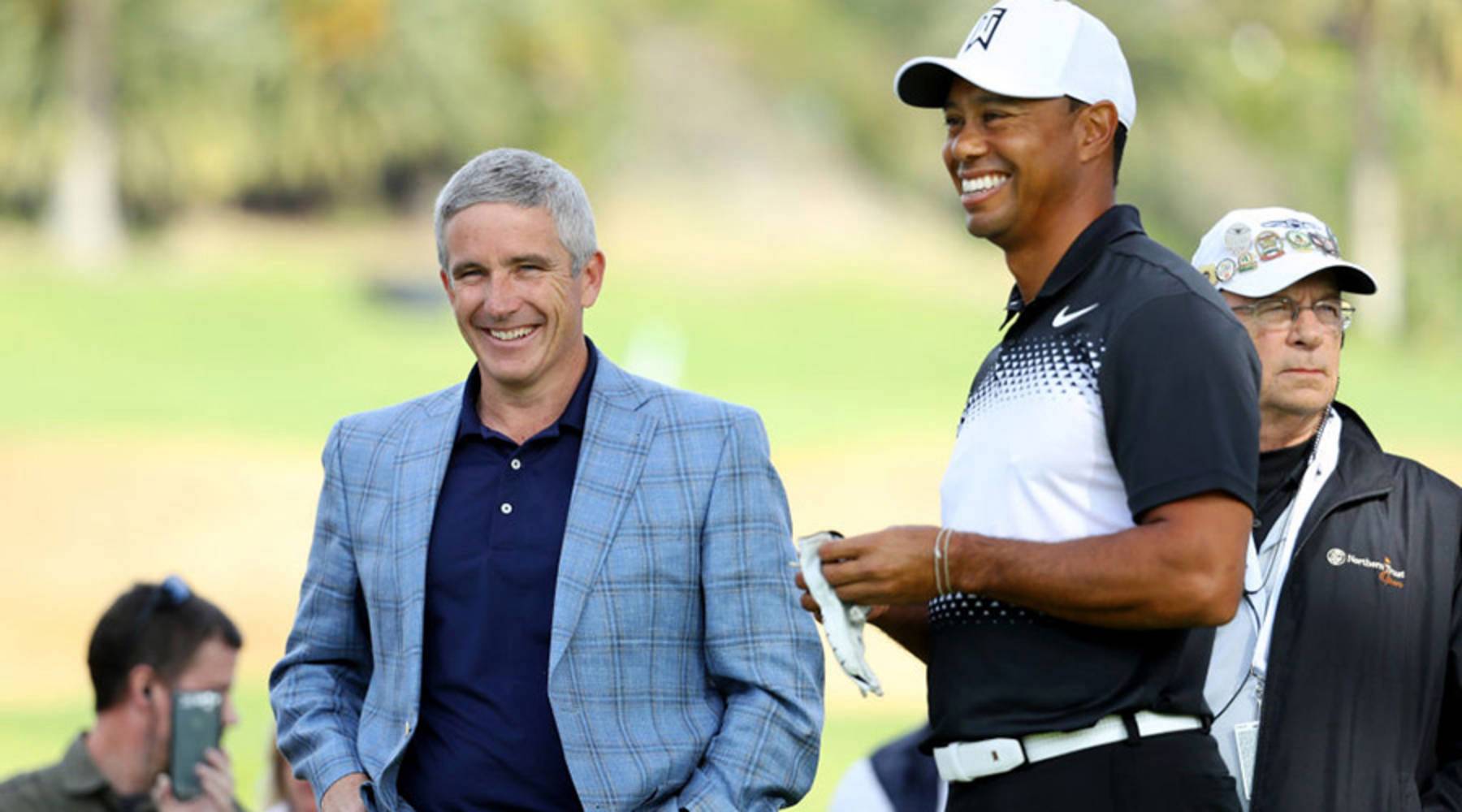 Monahan was speaking with reporters at the PGA Tour's first event of 2020, the Tournament of Champions in Maui. The commissioner said he believes gambling can be a plus for golf, helping to grow the game among fans.
"Where we are from a gaming standpoint, I'll break it down to two points," Monahan said. "We have, for the last couple of years, put all the systems in place from an integrity program to monitoring program to our ShotLink technology in place so we can be in a position to participate. The reason we would do it is because we think gaming leads to more engagement."
Fans Will Have a Chance to put Some Skin in the Game
When the US Supreme Court struck down the Professional and Amateur Sports Protection Act of 1992 in May of 2018, Monahan and the tour began to embrace the possibility of allowing gambling on golf.
In January of 2019, the tour announced it was entering a sponsorship with DraftKings to be the official daily fantasy game of the PGA Tour. Three months later, Monahan announced a deal with IMG Arena to provide data directly to sportsbooks.
"We've spent a lot of time over the last two and a half years clearly understanding all of our options and getting ourselves in a position where we can participate," Monahan said last May. "Participate with the right partners, and participate in a way that we think resonates with fans. Without getting in front of it, I think you can expect to hear developments from us in the second half of this year."
Last October, Monahan confirmed that golf gambling would be allowed in states that permitted it. He also said an agreement had been reached with IMG Arena for the tour develop a betting program that can be accessed on mobile devices.
There are currently 13 states where sportsbetting is operating, and seven more that should have it by the end of 2020. This season, the PGA Tour is playing 10 tournaments in jurisdictions where sportsbetting is  — or likely, will be — legal, including June's US Open in June at Winged Foot Golf Club in Mamaroneck, New York.
Betting is Part of the Game
For years, members of the PGA Tour have had spirited betting games during practice rounds at tournaments. Phil Mickelson is famous for his wagering against fellow professionals on Tuesday or Wednesday.
Mickelson's gambling was thrust into spotlight two years ago when he was linked to famed sports gambler Billy Walters in an insider trading case. The two were friends, and Walters allegedly gave betting and stock tips to Mickelson while they gambled on the golf course. Mickelson escaped the scandal, agreeing to pay back the profits he made in buying Dean Foods stock at the urging of Walters.
Mickelson was involved in a much less controversial golf gambling incident in November 2018. He and Tiger Woods were involved in a pay-per-view golf competition called "The Match." Mickelson kicked off the publicity tour by challenging Woods to a side bet.
"The one thing that I thought was interesting was at their press conference when Phil challenged [Tiger] to a first-hole birdie wager," Monahan said on Sunday. "To me, I was really interested in that as much as I was anything else. Obviously, it was a match, and it was between the two of them, but it was an interesting way to start out the day."