When 2018 began, there was only one place in the United States where bettors could legally place bets on sporting events: Nevada, which had been allowing the practice for decades. But when the Supreme Court overturned the Professional and Amateur Sports Protection Act (PASPA) in May, the doors were opened for other states to join them in the potentially lucrative bookmaking business.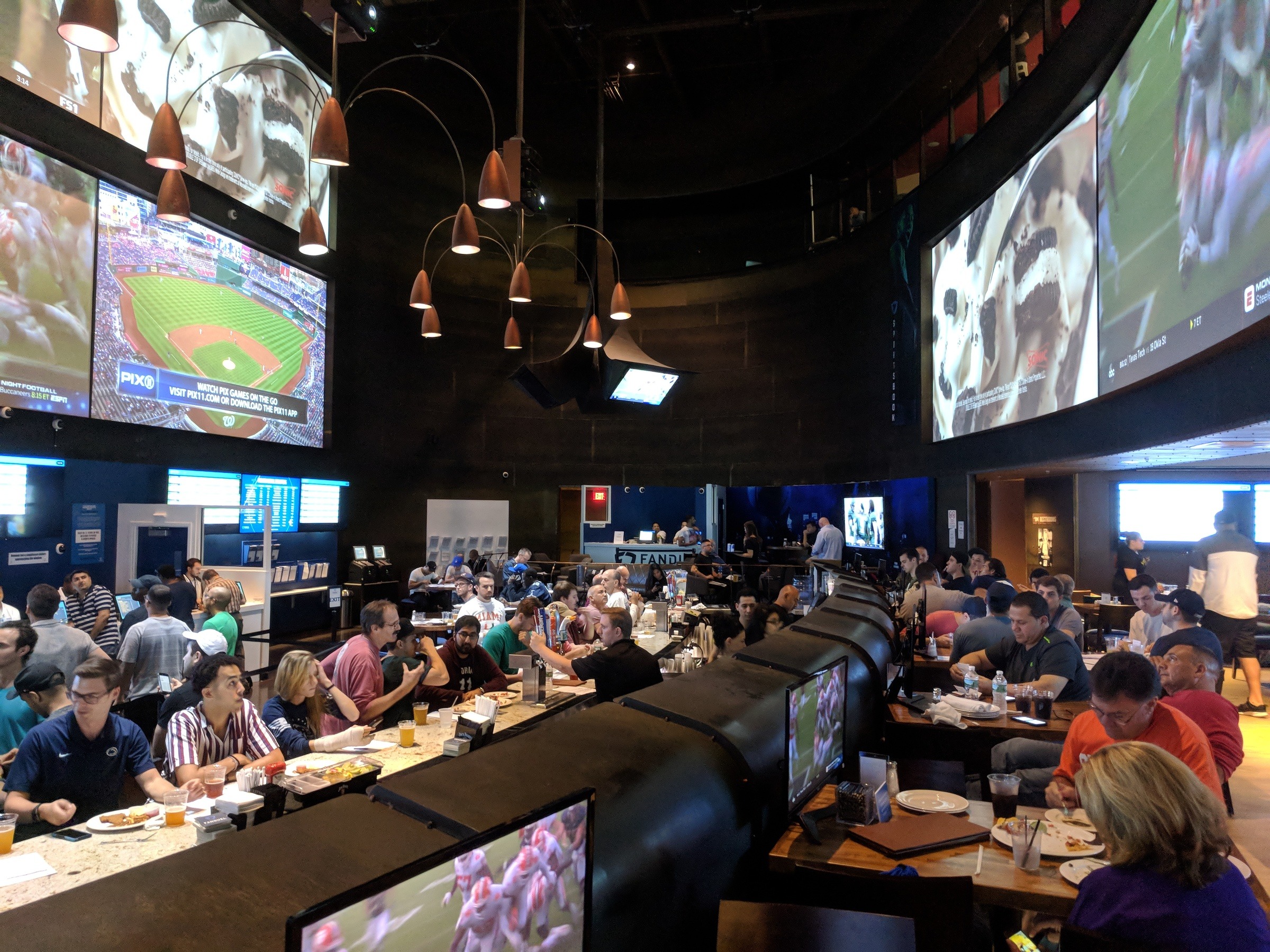 Sure enough, several states did just that in 2018, breaking open an industry that was once confined to Nevada casinos – and illegal corner bookies across the country.
Race to be First
As soon as the Supreme Court decision came down on May 14, the race was on to see which state would be the first one to join the Silver State in regulating sports betting. Quickly, two Mid-Atlantic states emerged as favorites: New Jersey and Delaware.
New Jersey was the state that initiated the lawsuit that led to the dismantling of PASPA, which led many to believe they would push to get their sportsbooks up and running as soon as possible. But while existing New Jersey laws technically allowed racetracks and casinos to take bets immediately after the decision came down, Governor Phil Murphy asked for real regulations to be put into place before these venues opened their sportsbooks.
That delay opened the door for Delaware, which had a few huge advantages over New Jersey and other states. Delaware had already been offering NFL parlay betting thanks to a state lottery program that existed before PASPA went into effect. Existing legislation made the transition to full sports betting easier, and officials at the three racinos in the state had been preparing for the possible PASPA repeal for months.
In the end, Delaware was the first new state to offer single-game wagering, taking its first bets on June 5. That allowed them to beat New Jersey by nine days, as the Garden State took its first wagers on June 14.
Betting Across America
It wouldn't be long before other states joined the party. On Aug. 1, Mississippi became the first state in the South to open legal sportsbooks, allowing casinos to begin operations in plenty of time for football season.
Meanwhile, the Northeast saw competition ratchet up throughout the summer and fall, as more states began launching their sports betting offerings. West Virginia managed to get going in time for football season as well, getting its first sportsbooks open in late August.
Pennsylvania bettors weren't so lucky: while casinos are allowed to offer both land-based and online sports betting in the state, the first round of licenses weren't approved until October, meaning it would be late in the NFL season before betting went live. Rhode Island also began taking bets in November at the Twin River Casino, while New Jersey pushed the arms race by allowing operators to take mobile and online wagers throughout the state starting in August.
While most of the action was concentrated on the East Coast, there was one exception. New Mexico saw sports betting proliferate within its borders, with tribal casinos beginning to take wagers in October despite the fact that the state hadn't passed any legislation allowing for that activity.
---
States with Legal Sports Betting in 2017
States with Legal Sports Betting in 2018
Nevada
New Jersey
Delaware
West Virginia
Mississippi
Pennsylvania
Rhode Island
New Mexico
---
Place Your Bets for 2019
While it is likely that sports betting's expansion in the USA will slow down in 2019, there are a few states that could see legal sportsbooks open next year. Chief among these is Arkansas, where voters approved a ballot measure that legalizes sports betting in November, opening a clear path for casinos to set up operations in the year to come.
Another likely contender is New York. While state lawmakers have yet to pass regulations, an existing constitutional amendment gives commercials casinos the authority to take wagers on sporting events now that PASPA is no longer the law of the land. While state officials seemingly want regulatory laws to be passed before that happens, key New York legislators have said that sports betting will be a priority in 2019.