Donald Trump continues to face public and private sector backlash as impeachment and/or removal proceedings loom this week after he instigated his followers to riot and storm the Capitol building in Washington DC in a deadly insurrection last Wednesday.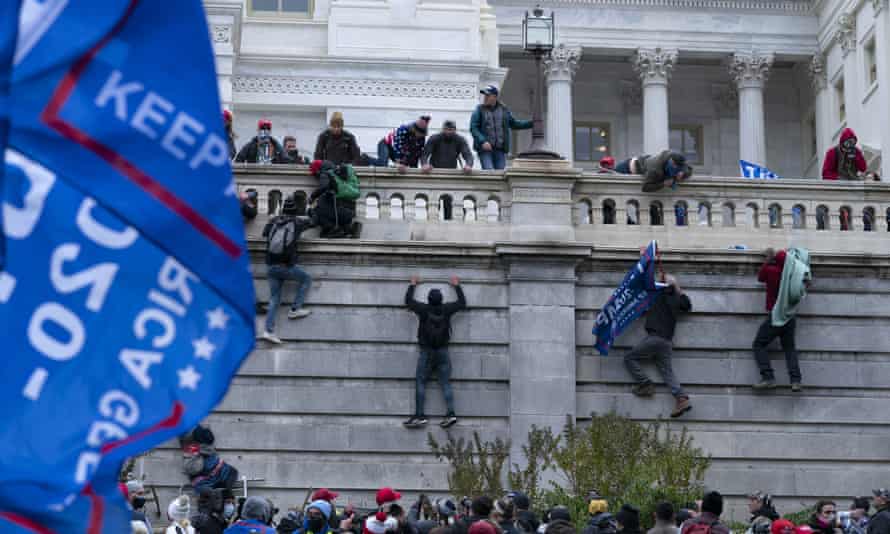 The PGA of America is the latest entity to 86 its relationship with the Trump Organization, removing its 2022 Championship from Trump's Bedminster Golf Course on Sunday night.
PGA Has Seen Enough, Takes Away 2022 Championship
The PGA Championship is one of four golf majors each year, along with the Master's, US Open, and the British Open.
Jim Richerson, president of the PGA of America, released a video statement on the organization's website Sunday night. "It's become clear that conducting the PGA Championship at Trump Bedminster would be detrimental to the PGA of America brand," he said. "It was a decision made to ensure the PGA of America and the PGA professionals can continue to lead and grow our great game for decades to come."
The outgoing president and his Trump Organization own or operate 17 golf courses around the world. Trump National Golf Club Bedminster hosted the 2017 US Women's Open.
Starting with Tech, Corporations Denounce and Ban Trump 
The removal of one golf's showcase tournaments from Trump National is the latest in a line of corporate denouncements after Trump helped incite the riot connected to at least five deaths.
Trump has been removed from virtually every social media platform, including Twitter, his preferred mode of communication.
Online payment gateway Stripe will no longer accept Trump merchandise transactions, and e-commerce site Shopify will no longer sell his company and campaign merchandise. Apple, Google, and Amazon are in the process of removing far-right social media app Parler from their platforms.
Overseas Sportsbooks Rush to Put Up Trump Props, then Remove Them 
In the wake of last week's Capitol riots, several overseas sportsbooks got busy putting up odds on whether Trump would attend president-elect Joe Biden's inauguration, or whether he will be impeached, resign, or be removed from office before the end of his term on Jan. 20.
Many of those lines, which were put up last week, are off the board as of Monday morning. For example, Bovada had the following props up on Friday afternoon:
Will Donald Trump Attend Joe Biden's Presidential Inauguration?
Will Donald Trump Be Impeached Before the End Of His Term?
Will Donald Trump Complete His First Term as President?
Will Donald Trump Pardon Himself In His First Term as President?
Will Donald Trump Resign During His First Term?
Removal or Impeachment Talk Causes Lines to Change
Following Trump's announcement Friday that he won't attend Biden's inauguration, and House Democrats formally introducing a resolution Monday to impeach the president for "incitement of insurrection" for his role in the deadly attack, all of the above odds have been removed from the Costa Rica-based sportsbook's website.
Bovada spokesman Ross Stevens did not reply to Online Gambling's questions about the company's stance on gambling on the future status of the world's oldest functioning Democracy.
London-based Ladbrokes similarly put up several Trump props late last week and over the weekend, including whether he'll be impeached or resign, and odds on his potential location on Inauguration Day.
Where will Trump be at midday EST on Jan 20th?

1/5 Florida
5/1 Washington DC
33/1 Scotland
50/1 Moscow

— Ladbrokes Politics (@LadPolitics) January 8, 2021
---
As of Monday, the site is down to a pair of Trump props:
Will Trump issue an official self-pardon
Will Trump to complete a full term as president? (Replacement by 25th Amendment counts as a No)
Gibralter-based Bwin issued a trio of Trump-related props last Thursday, including whether he would attend Biden's Inauguration (Yes +300), will he give himself a self-pardon (No -250), and will he complete first term (Yes -650).
The latter props two remained up on Monday. Will he issue a self-pardon was trending at Yes +100, No -145. Will he complete his first term is Yes -800 and No +450.
Most other major sportsbooks reported continued movement with their 2024 presidential odds in the wake of the attempted coup. The 2020 presidential election was the most-wagered event of the year, and settlements in its wake became one of the most controversial, and most significant betting-related issues of all time.