One of President Donald Trump's most important victories in the 2016 presidential election came in Pennsylvania, where he narrowly defeated Hillary Clinton to pick up 20 key electoral votes. It's a state Trump will almost certainly need to win again if he wants to earn another term in office.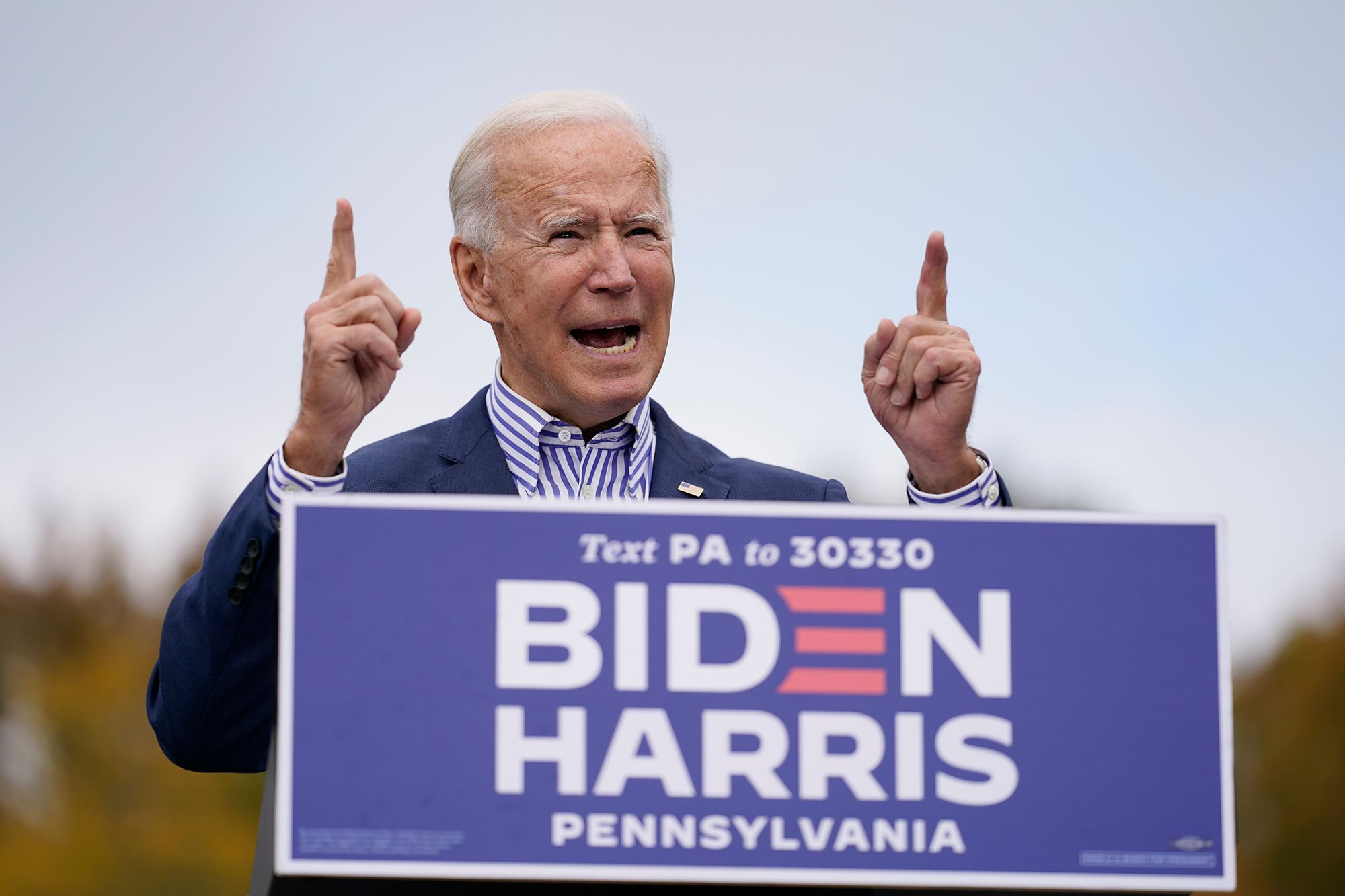 While Joe Biden leads in most major polls of Pennsylvania, the margins are close enough that the race here could be one of the most closely watched contests of Election Day – and potentially for days or weeks beyond.
Pennsylvania Key to Trump Reelection Campaign
Pennsylvania has developed a reputation as a critical state for Democratic candidates to win. Before Trump won in 2016, Democrats had carried Pennsylvania in each of the past six elections.
---
Pennsylvania Presidential Election – Tale of the Tape
Pennsylvania Betting Odds (via Bovada)
Biden: -200
Trump: +150
2016 Presidential Election Result
Clinton: 47.46%
Trump: 48.17%
Last Five Winners
Democrats: 4
Republicans: 1
RealClearPolitics Polling Average
Biden: 49.6%
Trump: 45.8%
FiveThirtyEight Projected Odds
Biden: 86%
Trump: 14%
---
Granted, Trump didn't win by much. He squeaked out a win over Clinton by just 44,292 votes, or about .72%. It was one of several close victories in key battlegrounds that allowed Trump to win the presidency, despite losing the nationwide popular vote.
In 2020, Pennsylvania may matter more for Trump than Biden, though it forms a cornerstone of many winning electoral maps for both candidates. According to the FiveThirtyEight scenario generator – which allows users to pick winners of individual states and see how that impacts the odds of the overall election – Trump only has a 2% chance of winning the presidency if he loses Pennsylvania. Biden retains more outs, even with a loss in the Keystone State: FiveThirtyEight still gives him about a 29% chance, even if Trump carries Pennsylvania.
Biden Holds Edge in PA Polling
A week out from the election, polling in Pennsylvania generally favors Biden. FiveThirtyEight estimates Biden holds a 5.3% lead, while the RealClearPolitics polling average gives the Democrat a 3.8% edge. The only recent poll that gives Trump an advantage is a small one from InsiderAdvantage, which surveyed just 400 likely voters.
That translates into a lead for Biden in betting and prediction markets. Bovada lists Biden as a -200 favorite over Trump (+150) in Pennsylvania, while Biden contracts are selling for $0.60 on PredictIt, compared to $0.43 for Trump.
Those numbers stand in stark opposition to FiveThirtyEight's forecast of the state, which gives Biden an 86% chance of winning. But in the 2020 election, bettors are considering factors that go beyond who voters say they want to support.
Legal Battles Could Potentially Swing Result
There are always concerns about "shy" Trump voters skewing polling results, though pollsters generally don't believe they were the cause of polling errors in 2016 (or will be this year). A bigger consideration could be efforts from the Trump campaign to question the legitimacy of the Pennsylvania vote, which could result in legal battles that rage beyond Election Day.
"Bad things happen in Philadelphia, bad things," Trump said during the first presidential debate, referencing instances in which individuals who identified themselves as poll watchers – though they were not accredited to perform that role at these locations – were denied access to satellite election offices.
After the Pennsylvania state Supreme Court ruled that mail-in ballots sent by Election Day and received up to three days later must be counted, Republicans requested that the Supreme Court halt that ruling. While that resulted in a 4-4 deadlock – leaving the state court's ruling in place – Pennsylvania Republicans have filed another attempt in the hope that they might have better luck after the confirmation of Amy Coney Barrett to the Supreme Court.
For Barrett to swing the Pennsylvania election to Trump, there would have to be a number of factors in place: an extremely close election, Barrett siding with the GOP on this or future rulings related to the state vote, and such a ruling invalidating enough votes to change the outcome. While that's not as likely to happen as some fear, it's still well within the realm of possibility.
"It's absolutely true that it would take a specific set of circumstances, but it's not hard to imagine," University of Kentucky law professor Josh Douglas told The Philadelphia Inquirer. "It's not implausible."