Top 10 college basketball programs continue to be affected this week as Penn State men's team announced all team activities are on pause due to positive COVID-19 tests and contact tracing within its program. As a result, Saturday's home game vs. rival No. 10 Michigan has been cancelled.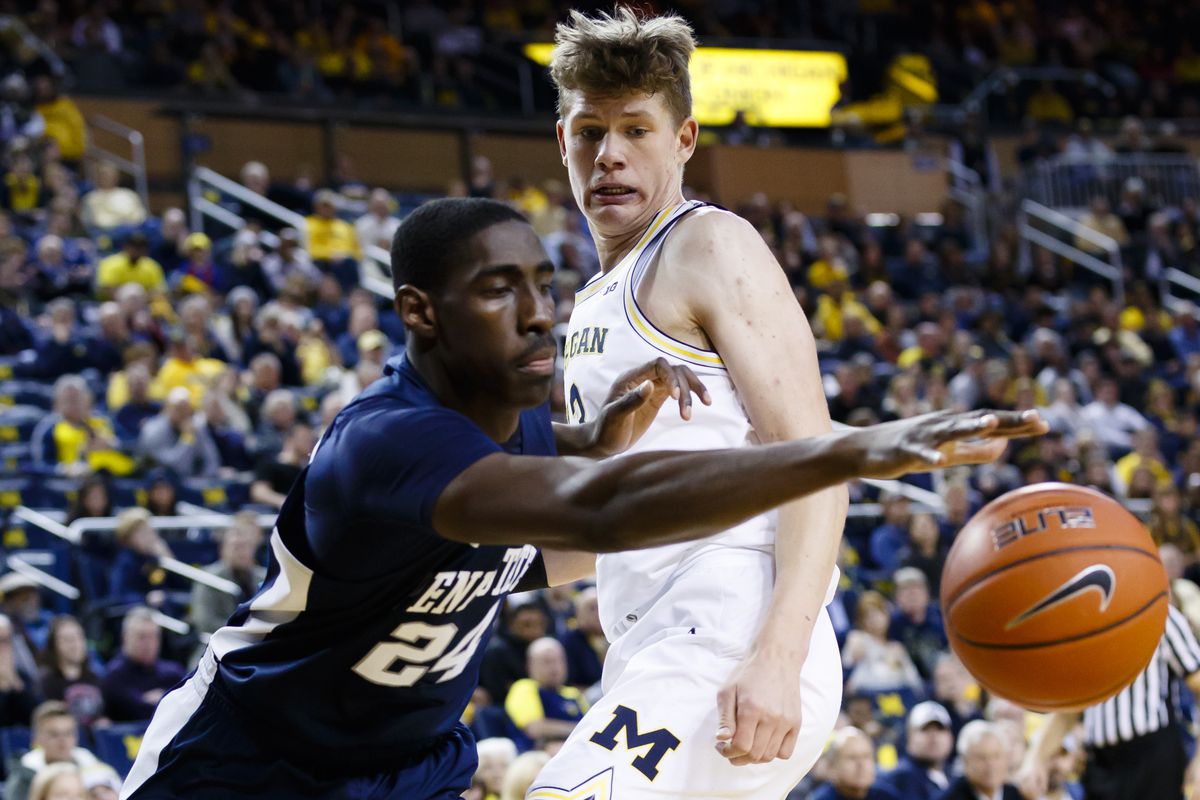 This is the third straight postponement for the Nittany Lions, who were forced to call off games against Wisconsin and Ohio State earlier this week.
Penn State's game vs. Rutgers on Jan. 12 has also been postponed.
Penn State men's basketball has paused all team-related activities due to positive COVID-19 results among its Tier 1 personnel. Due to the pause, the Nittany Lions' home games against Michigan (Jan. 9) and Rutgers (Jan. 12) have been postponed. https://t.co/x9vHy0jo4x

— Penn State Men's Basketball (@PennStateMBB) January 6, 2021
"The institutions will work with the Big Ten Conference to identify rescheduling options," Penn State officials said in a statement. "No determination has been made on how the pause may impact scheduled games beyond Jan. 12."
While school officials did not disclose who is infected, the program's stoppage includes Tier 1 personnel, which the NCAA defines as "the highest exposure tier and consists of student-athletes, coaches, athletic trainers, and physical therapists, medical staff, equipment staff, and officials."
Penn State Might Not Play Again Till Late-January
Penn State officials say they are working with the Big Ten conference to figure out options for the four games they'll miss through the current pause.
The next possible time the Nittany Lions could be in action is at Purdue on Sunday, Jan. 17.
Michigan's next game is Tuesday, Jan. 12 against Wisconsin in Ann Arbor.
With an 82-57 victory over Minnesota on Wednesday night, the Wolverines are off to a 10-0 start this season under second-year head coach Juwan Howard. During their meeting against Penn State this season, Michigan won 62-58.